Parametri oksidativnog stresa i inflamacije u krvi pacova izloženih eksperimentalnom modelu pretreniranosti
Parameters of oxidative stress and infalamtion in blood of rats subjected to an experimental overtraining program
Author
Stanojević, Dejan
Mentor
Đorđević, Dušica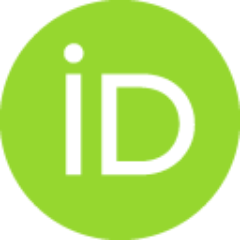 Committee members
Jakovljević, Vladimir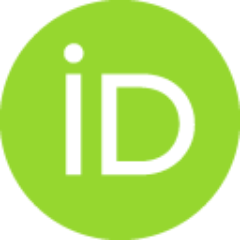 Živković, Vladimir
Radovanović, Dragan

Abstract
Cilj istraživanja bio je da analizira promene parametara redoks statusa i inflamacije kod pacova izloženih eksperimentalnom modelu pretreniranosti. Pacovi su podeljeni u tri grupe (kontrole, umereno trenirani, preterano često trenirani pacovi) i podvrgnuti različitom trenažnom protokolu tokom 9-12 nedelja. U krvi pacova izmereni su nivoi markera oksidacionog stresa (superoksid anjon radikal, vodonik peroksid, nitriti, lipidni peroksidi), antioksidativne zaštite (aktivnost superoksid dismutaze i katalaze, nivo redukovanog glutationa) i citokina (interleukina 6 i tumor nekrozis faktora alfa). Primenjeni eksperimentalni protokol plivanja nije indukovao pretreniranost kod pacova. Primenjeni protokoli treninga nisu doveli do poremećaja redoks ravnoteže u krvi pacova, već do smanjenja nivoa prooksidativnih parametara u plazmi (kod umereno treniranih pacova) odnosno ushodnu regulaciju antioksidativnog sistema (kod preterano često treniranih pacova). Primenjeni protokoli treninga nisu doveli d
...
o značajnih promena nivoa proinflamatornih medijatora u plazmi pacova. Obzirom na izostanak dijagnoze pretreniranosti, naša studija ne doprinosi značajno rasvetljavanju uloge oksidativnog stresa i inflamacije u ovom sindromu, međutim, ona daje važne smernice za dizajniranje budućih plivačkih trenažnih protokola, posebno onih koji za cilj imaju indukovanje pretreniranosti. Takođe, naša studija doprinosi saznanjima o efektima različitih trenažnih protokola na redoks i inflamatorni status vežbača.
The aim of the research was to analyze the changes of parameters of redox state and inflammation in blood of rats subjected to an experimental model of overtraining. The rats were divided into three groups (control, moderately trained, overfrequently trained rats) and subjected to different training protocol during 9-12 weeks. In rats' blood following markers were measured: oxidative stress markers (superoxide anion radical, hydrogen peroxide, nitric oxide, index of lipid peroxidation), markers of antioxidative defence (superoxide dismutase and catalase activity and level of reduced glutathione) and markers of inflammation (interleukin 6 and tumor necrosis factor alpha). Applied experimental protocol did not induce overtraining in rats. Applied training protocols did not induce disturnabnce of redox state in blood, but on the contrary: the decrease of levels of prooxidative parameters (in moderately trained rats) and upregulation of antioxidative defence (in overfrequently trained rats
...
). Applied training protocols did not induce significant changes in levels of proinflammatory mediators in rats' blood. Given the lack of diagnosis of overtraining, our study does not contribute significantly to shed light on the role of oxidative stress and inflammation in this syndrome, however, it provides important guidance for designing future swimming training protocols, especially those that aim to induce overtraining. Also, our study contributes to knowledge about the effects of different protocols of training on redox and inflammatory status of exercisers.
Faculty:
Универзитет у Крагујевцу, Факултет медицинских наука
Date:
27-09-2016
Keywords:
Oksidativni stres / Oxidative stress / antioxidative defence system / inflammation / swimming / rats / overtraining / antioksidativna zaštita / inflamacija / plivanje / pacovi / pretreniranost