Poetika igre u srpskoj književnosti 20. veka (Lj. Micić, M. Todorović, S. Bogdanović, M. Pavić)
Poetics of play in Serbian literature of the 20th century (Lj. Micić, M. Todorović, S. Bogdanović, M. Pavić)
Author
Rajičić-Perić, Svetlana
Mentor
Anđelković, Maja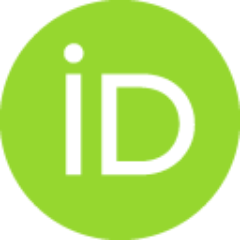 Committee members
Jerkov, Aleksandar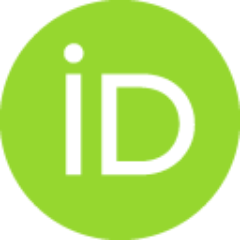 Bošković, Dragan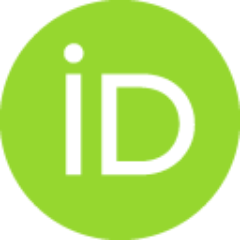 Arsenijević-Mitrić, Jelena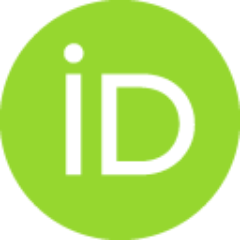 Abstract
U radu se ispituju osobenosti igre kao svekulturnog fenomena, njeni oblici, paradigme i geneza u srpskoj književnosti dvadesetog veka, odnosno u četiri književno-poetička i književno-istorijska koncepta: istorijskoj avangardi, neoavangardi, konceptualnoj umetnosti i postmodernizmu. Razmatra se aporetičnost u procesu definisanja, omeđavanja i vrednovanja književne igre, određuje diferentia specifica igre u književnom diskursu, sagledavaju temeljni pojmovi u njenom postavljanju: znak, struktura, pismo, čitalac, kao i strategije čitanja igrivog dela i upućuje na proces izmeštanja akcije umetničkog čina sa Subjekta – Autora homo ludens-a na čitaoca, coludens-a. Daje se tipologija igara u srpskoj književnosti i razmatraju odlike: kombinatoričke i aleatoričke igre, ontološke igre, igara konstrukcije, citatne, semiotičke i simboličke igre, semantičke igre, jezičke igre, kod igara, paradigmatskih igara, meta igre, apsurdnih igara, vizuelne naracije, formalnih manirizama i kvazi igara. Pristup
...
igri korespondira sa poststrukturalističkim teorijama jezika i Teksta, a hermeneutički i interdisciplinarno se pristupa reprezentativnim tekstovima autora: avangardiste Ljubomira Micića, signaliste Miroljuba Todorovića, konceptualiste Slavka Bogdanovića i postmoderniste Milorada Pavića, te se zaključuje da je igra izrazito metadiskurzivan fenomen, čija je priroda transgresiona, ona je poetički radikalizam čije je naglašeno svojstvo ambivalentnost, uslovi postojanja: rasredištenost strukture i Pravilo, a dominantni postupci: ispitivanje mogućnosti vizuelnog znaka u odnosu na fonički, citatnost različitog tipa, računanje na potencijal tajne i tzv. nova mimeza. Sa vidova nesvesnog ludizma kod Ljubomira Micića, oličenog u razigravanju forme i provokaciji konstruktivizmom, u avangardnoj negaciji/afirmaciji vrednosti i vidnim uplivom u politički diskurs, prelazi se na semiotičku signalističku, neoavangardnu igru u delu Miroljuba Todorovića, koji ludizam ističe kao svoje stvaralačko načelo. Naglašeno politički i likovno-teorijski-komentatorski diskurs Slavka Bogdanovića posmatra se kao prelaz ka postmodernističkoj igrivosti Milorada Pavića, kod koga se igra pojavljuje kao pozadinski teorijski trag i postaje dominanta sveukupnog stvaralačkog opusa: od igre jezika i igre jezikom do poigravanja čitanjem, čitaocem, formom i, na koncu, stvarnošću. Na taj način, u radu se daje podstrek razmišljanju o novom pristupu srpskoj književnosti dvadesetog veka, koji do sada ludičku književnost nije smatrao poetički i istorijski relevantnom u svom polju.
The paper examines the particularity of play as a totally cultural phenomenon, its forms, paradigms and genesis in Serbian literature of the twentieth century, that is to say in four literary-poetic and literary-historical concepts: historical avant-garde, neoavantgarde, conceptual art and postmodernism. Apoetics is considered in the process of defining, delimiting and evaluating the literary play, diferentia specifica of play is determined in literary discourse, basic terms are viewed in its positioning: sign, structure, letter, reader, as well as strategies of reading of the playable work and it points to the process of moving the action of artistic act from Subject-Author homo ludens to reader, coludens. Typology of play in Serbian literature is given and characteristics of: combinatorial and aleatory play, ontological play, plays of construction, citation, semiotic and symbolical play, semantic play, language play, code of plays, paradigm plays, meta play, absurd plays, visual narr
...
ation, formal mannerisms and quasi plays are considered. Approach to play is correspondent to poststructuralist language theories and Text, and representative texts of the author are approached in a hermeneutic and interdisciplinary way: avantgardist Ljubomir Micić, signalist Miroljub Todorović, conceptualist Slavko Bogdanović and postmodernist Milorad Pavić, so the conclusion is that play is distinctly metadiscursive phenomenon, with transgressive nature, it is poetic radicalism, whose pronounced property is ambivalence, conditions of existence: decentralization of structure and Rule, and dominant procedures: examining the possibility of visual sign in relation to phonic, citation of different type, counting on the potential of secret and so-called new mimesis. From the aspects of unconscious ludism, present in works Ljubomir Micić, personalized in the playing around of form and provocation with constructivism, in avant-garde negation/affirmation of value and noticeable influence on political discourse, it is moved on to semiotic signalistic, neoavantgarde play in the work of Miroljub Todorović, who emphasizes ludism as his own creating principle. Emphasized political and artistic-theoretical-commentary discourse of Slavko Bogdanović is viewed as a transition towards postmodernist playability of Milorad Pavić, where play appears as a background theoretical trace and becomes a dominant of comprehensive creating opus: from play of the language and play with the language to playing with reading, reader, form, and, in the end, reality. In that way, the paper gives impetus to thinking about new approach to Serbian literature of the 20th century, which has not considered ludic literature poetically and historically relevant in its field so far.
Faculty:
Универзитет у Крагујевцу, Филолошко-уметнички факултет
Date:
18-07-2016
Keywords:
igra / play / ludism / sign / structure / Subject / visual / Rule / reading / reader / citation / decentralizing / scatteredness / construction / value / radicalism / process / ludizam / znak / struktura / Subjekat / vizuelno / Pravilo / čitalac / čitanje / citat / decentriranje / rasutost / konstrukcija / vrednost / radikalizam / proces