Optimizacija putanje glodala pri konturnoj obradi velikim brzinama rezanja
Author
Petrović, Aleksandra V.
Mentor
Lukić, Ljubomir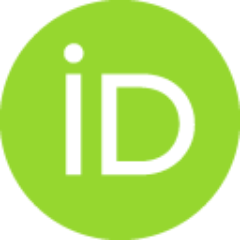 Committee members
Ćosić, Ilija
Slavković, Radomir
Vukićević, Miomir
Đapić, Mirko

Abstract
Obrada unutrašnjih i spoljašnjih kontura obimnim glodanjem može se izvesti različitim putanjama alata. Pri određivanju putanje alata u CAM sistemima projektant iskustvenim i intuitivnim izborom između ponuđenih opcija i dalje ima veliki uticaj na generisanje konačnog oblika putanje alata, tako da na generisanu putanju značajno utiče individualna procena. Pri konturnom glodanju, bilo koja izabrana strategija obrade (jednosmerno, paralelno konturi, spiralno, trohoidno, ...) i primena bilo kog CAM sistema rezultiraće putanjom alata koja obezbeđuje geometrijsku i dimenzionu tačnost obratka. CAM sistemi koriste sopstvene algoritme za generisanje putanje alata i za istu izabranu strategiju obrade, svaki CAM paket daje različitu putanju alata. U današnjim uslovima visokih zahteva u pogledu produktivnosti, ispunjenje samo geometrijskih zahteva nije dovoljno, potrebno je uzeti u obzir i tehnološke aspekte i potrošnju energije. Tehnološki aspekti obuhvataju mogućnost ostvarivanja naj
...
kraćeg vremena obrade, minimalnog habanja alata, minimalne i konstantne sile rezanja i stabilnog procesa obrade. Optimizacija putanje obrade se zasniva na analizi mogućih putanja alata i određivanju elemenata obrade koji zavise od izabrane putanje alata i utiču na glavne faktore obrade. Dubina i širina rezanja, ugao zahvata i profil brzine pomoćnog kretanja identifikovani su kao ključni elementi zavisni od putanje, čije vrednosti i variranje duž putanje utiču na silu rezanja i stabilnost procesa obrade. Poznavanje promene vrednosti ovih ključnih elemenata duž putanje je neophodno za simulaciju procesa i određivanje glavnih faktora obrade duž putanje alata. NC programi sadrže tehnološke podatke uključujući broj obrtaja i korak, kinematske i geometrijske podatke koji uključuju vrstu kretanja alata i koordinate položaja alata tokom procesa obrade. Međutim, elementi procesa obrade kao što su ugao zahvata, dubina i širina rezanja nisu sadržani u NC programima. Potrebni elementi procesa rezanja mogu se izračunati ukoliko su, osim podataka sadržanih u generisanom NC programu, definisane geomerijske karakteristike pripremka i alata. Da bi se izračunali svi geometrijski parametri putanje alata, podaci iz NC programa generisani nekim od CAM sistema moraju se učitati u bazu podataka i obraditi.
Peripheral pocket or contour milling can be performed with different tool paths. Technology designers of multi axis CNC machining use their experience and intuition to choose some of options offered by CAM systems that determine the final shape of tool path, thus the generated tool path largely depend on individual judgment. In contour machining using peripheral mills, each selected type of tool path available in CAM program (zig-zag, contour parallel, spiral …) will result with geometry and dimension accuracy. CAM systems use their own algorithms for tool path generation, and for the same chosen tool path strategy, each CAM package gives different tool path. When high productivity of manufacturing is demanded, geometrical criteria are not enough and it is necessary to consider technological aspects and energy consumption. Technological aspects include obtaining minimum machining time, minimum tool wear, minimum cutting force, minimum cuting force variation and stablity of m
...
achining process. Tool path optimization is based on analysis of possible tool paths and determination of cutting elements which are dependable of chosen tool path and are affecting the main processing factors. Axial and radial depth of cut, engagement angle, feed and feed rate profile are identified as key parameters which depend on tool path and their values and variations along the tool path influence the cutting force and process stability. Knowledge of values and changes of those key machining parameters along the tool path is necessary for simulation and monitoring of the main cutting factors during the machining process. The NC program contains technological data including specified speed and feed rate, and kinematic and geometric data including the mode of tool movement and coordinates of cutter positions during milling. However, cutting process elements, such as engagement angle, radial and axial depth of cut are not contained in the NC programs. Required elements of the cutting process can be calculated if, in addition to data contained in the generated NC programs, geometric characteristics of blank and geometric and technological characteristics of the tool are defined. To calculate geometrical parameters, first of all, NC code data generated by some of the CAM packages have to be imported into a database and processed.
Faculty:
Универзитет у Крагујевцу, Факултет за машинство и грађевинарство, Краљево
Date:
30-09-2016
Keywords:
CNC obrada / CNC machining / tool path / NC program / engagement zone / putanja alata / NC program / zona zahvata