Ispitivanje pokazatelja inflamacije, oksidativnog stresa i lipidnog statusa kod pacijenata sa sarkoidozom
The examination of inflammatory, oxidative stress and lipid status parameters in sarcoidosis patients
Author
Ivanišević, Jasmina M.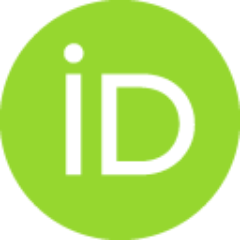 Mentor
Jelić-Ivanović, Zorana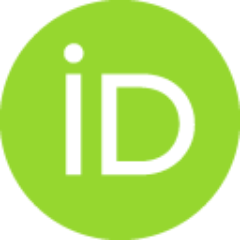 Committee members
Kotur-Stevuljević, Jelena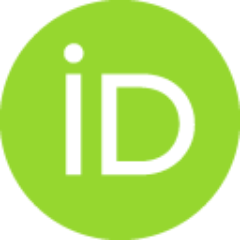 Stefanović, Aleksandra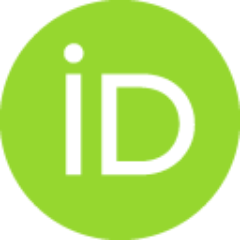 Vekić, Jelena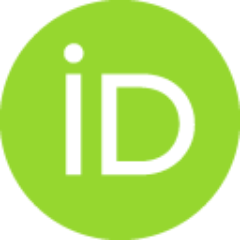 Vučinić-Mihailović, Violeta

Abstract
Sarkoidoza je inflamatorno oboljenje ismatra se da genetska predispozicija organizma i specifiĉni agensi iz spoljašnje sredine igraju znaĉajnu ulogu u prekomernoj aktivaciji imunskog sistema koji se nalazi u osnovi oboljenja. MeĊu agensima iz spoljašnje sredine, mikobakterijski antigeni imaju najveći znaĉaj. Novije publikacije govore o postojanju mikobakterijskog antigena - katalaza-peroksidaza (mKatG) u sarkoidnim granulomima. Smatra se da ovaj antigen dovodi do stimulacije imunskog odgovora i tako doprinosi inicijaciji oboljenja. Imunološki odgovor zapoĉinje akumulacijom aktiviranih T pomoćniĉkih ("helper") limfocitai makrofaga na mestima inflamacije. Usled kompleksnih interakcija T limfocita i makrofaga, formira se sarkoidni granulom. Granulomi su sastavljeni od visoko-diferentovanih mononuklearnih fagocita i limfocita. Aktivirane ćelije imunskog sistema produkuju razliĉite proinflamatorne medijatore meĊu kojima su znaĉajni interleukin (IL) -2, IL-12, IL-15, faktor nekroze tumora α
...
(TNF α), angiotenzin konvertujući enzim (ACE). C-reaktivni protein (CRP) kao inflamatorni marker se takoĊe povećano sintetiše u jetri kao odgovor na povećanu produkciju proinflamatornih citokina, ali nije dokazano da on moţe da posluţi kao koristan marker za procenu aktivnosti bolesti. U kliniĉkoj dijagnozi granulomatoznih oboljenja izdvojio se ACE, ali su utvrĊeni nedostaci i ovog parametra. Noviji radovi naglašavaju znaĉaj serumskog amiloida A (SAA) kao vaţnog markera granulomatozne inflamacije jer, osim što predstavlja deo granuloma, on reguliše njegovo formiranje, ali utiĉe i na produkciju citokina. Sinteza SAA se povećava u jetri i oslobaĊa se zajedno sa CRP-om pod uticajem IL-1 i IL-6. Sarkoidoza se prema toku moţe podeliti na akutnu ili hroniĉnu, a manifestacije mogu da budu plućne i/ili vanplućne. Akutna bolest je ograniĉenog toka, sa ĉestim spontanim remisijama dok hroniĉna perzistira i praćena je progresijom oboljenja. Pored pluća, mogu biti zahvaćeni srce, oĉi, nervni system, mišići, kostii drugi organi. Vanplućna manifestacija koja uglavnom ukljuĉuje i plućno tkivo predstavlja teţi oblik od iskljuĉivo plućne manifestacije. Poznato je da se u inflamatornim stanjima povećava nivo oksidativnog stresa i smanjuje nivo antioksidativne zaštite. Inflamatorne ćelije pojaĉano stvaraju superoksid anjon radikal (O2.-) koji se konvertuje do vodonik-peroksida (H2O2). Dejstvom oksidanasa na lipidne molekule najpre se generišu lipidni hidroperoksidi, dok u krajnjem stadijumu lipidne peroksidacije nastaje malondialdehid (MDA)...
Sarcoidosis is an inflammatory disease and it has been considered that genetic predisposition and specific environmental agents play significant role in the excessive activation of the immune system that is major characteristic of the disease. Among environmental agents, mycobacterial antigens are thought to be most important. Recent publications reported the presence of mycobacterial antigen catalase-peroxidase (mKatG) in sarcoid granulomas. This antigen leads to immune response stimulation contributing to disease onset. Immune response begins with accumulation of T helper lymphocytes and macrophages at the sites of inflammation. Complex interactions between lymphocytes and macrophages contribute to granuloma formation. Granulomas consist of highly-differentiated mononuclear phagocytes and lymphocytes. Activated cells of immune system produce different proinflammatory mediators such as interleukin (IL) -2, IL-12, IL-15, tumor necrosis factor α (TNFα), angiotensin converting enzyme (AC
...
E). C-reactive protein (CRP) is synthesized in the liver and its production is increased as a response to proinflammatory cytokines, but the significance of CRP as a useful marker of disease activity has not been proved. ACE became important in clinical diagnosis of granulomatous diseases, but this marker also has its disadvantages. Recent reports pointed out the significance of serum amyloid A (SAA), suggesting it as an important marker of granulomatous inflammation, because it regulates granuloma formation and influences the cytokines production. IL-1 and IL-6 stimulate the increased production of SAA in the liver and its release into the bloodstream together with CRP. According to disease course, sarcoidosis can be acute or chronic, with disease manifestations on lungs and/or other tissues. Acute disease has limited course and spontaneous remissions often occur, while chronic disease persists and isusually progressive. Besides lungs, other tissues/organs that can be affected are: heart, eyes, nervous system, muscles, bones and others. Combined pulmonary and extrapulmonary manifestations are more severe forms than isolated pulmonary form. It is well established that, in inflammatory conditions, the levels of oxidative stress increase and the levels antioxidative defence decrease. Inflammatory cells produce superoxide anion radical (O2.-) that is dismutated into hydrogen peroxide (H2O2). Oxidants lead to damage of lipids generating lipid hydroperoxides and further oxidative modification leads to malondialdehyde (MDA) formation...
Faculty:
Универзитет у Београду, Фармацеутски факултет
Date:
22-09-2016
Projects:
Keywords:
sarkoidoza / sarcoidosis / inflammation / oxidative stress / antioxidant protection / paraoxonase 1 / lipids / LDL and HDL subfractions / sarcoidosis courses / sarcoidosis manifestations / inflamacija / oksidativni stres / antioksidativna zaštita / paraoksonaza 1 / lipidi / LDL i HDL subfrakcije / tokovi bolesti / manifestacije bolesti