Određivanje strukture farmakofore antagonista angiotenzinskih AT1 receptora i hemometrijski pristup optimizaciji HPLC metode za određivanje losartana, valsartana i irbesartana
Identification of pharmacophore of at1 receptor antagonists and chemometric approach in hplc method optimization for determination of losartan, valsartan and irbesartan.
Author
Smajić, Miralem M.
Mentor
Vujić, Zorica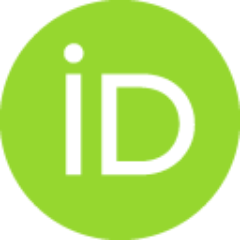 Committee members
Nikolić, Katarina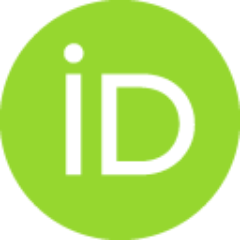 Begić, Lejla

Abstract
AT1 receptori posreduju u skoro svim poznatim fiziološkim djelovanjima angiotenzina II (Ang II): u kardiovaskularnim, bubrežnim, nervnim, endokrinim ćelijama, jetrenim i drugim ciljnim ćelijama. Ta djelovanja uključuju regulaciju arterijskog krvnog pritiska, održavanje balansa vode i elektrolita, žeđ, lučenje hormona i bubrežnu funkciju. AT2 receptori se nalaze u srži nadbubrežne žlijezde, maternici i u tkivu fetusa. Pretpostavlja se da ovi receptori igraju ulogu u razvoju fetusa i nisu bitnije uključeni u kontrolu krvnog pritiska. Vezujući se za AT1 receptor Ang II izaziva konformacijske promjene u molekuli receptora što dovodi do interakcije receptora sa G proteinom i prenosa signala preko nekoliko transmembranskih sistema (enzimski sistemi, naponski ovisni kalcijevi kanali, itd.). Antagonisti angiotenzina II imaju 10.000 puta veći afinitet vezivanja za AT1 receptore nego za AT2 receptore (visokoselektivni blokatori AT1 receptora). Blokatorima AT1 receptora pripadaju: losartan, valsa
...
rtan, irbesartan, kandesartan, eprosartan, telmisartan i olmesartan ("sartani"). Svi antagonisti AT1 receptora su jedinjenja slične hemijske strukture koju karakteriše prisustvo bifenila sa kiselom funkcionalnom grupom (karboksilna ili tetrazol). Glavna primjena je u liječenju hipertenzije, dijabetičke nefropatije i kongestivnog zatajenja srca, gdje se koriste samostalno ili u kombinaciji sa diureticima i drugim antihipertenzivima. U cilju dizajniranja novih AT1 blokatora primijenjena je kompjuterska metoda. 3D-QSAR studija je izvedena korištenjem baze podataka od 49 AT1 blokatora od kojih je 32 služilo kao trening set, a 17 kao test set. Za razvoj 3D-QSAR modela i odabir najznačajnijih molekulskih deskriptora primijenjena je metoda PLS regresije (Partial Least Squares regression)...
AT1 receptors mediate almost all known physiological effects of angiotensin II (Ang II): cardiovascular, renal, nervous, endocrine cells, liver and other target cells. These actions include blood pressure regulation, balance of water and electrolytes maintaining, thirst, hormone secretion and renal function. AT2 receptors are found in the adrenal gland, uterus and fetal tissue. It is assumed that these receptors play a role in fetal development. AT2 are not substantially involved in blood pressure control. Binding with AT1 receptor Ang II causes a conformational change of the receptor molecules resulting in receptor - G proteins interaction and signal transmission through several transmembrane systems (enzyme systems, voltage dependent calcium channels, etc.). Angiotensin II antagonists show 10.000 times greater binding affinity for the AT1 receptor than AT2 receptors; they are highly selective for AT1 receptor. Angiotensin II antagonists include: losartan, valsartan, irbesartan, cande
...
sartan, eprosartan, telmisartan and olmesartan ("sartans"). Chemical structures of AT1 receptor antagonists are similar and consist of biphenyl group and an acidic functional group (carboxylic or tetrazole). Angiotensin II receptor blockers are primarily used for the treatment of hypertension, diabetic nephropathy, congestive heart failure. They are used alone or in combination with other antihypertensive drugs and diuretics. In order to design new AT1 blockers computerized methods were applied. The 3D-QSAR study was performed on a data set composed of 49 ARBs with 32 AT1 blockers in the training set and 17 AT1 blockers in the test set. The PLS regression has been applied on selection of the most relevant molecular descriptors and 3D-QSAR models building. Obtained results demonstrated good predicting capacity of the created 3D-QSAR model for the training set molecules and model was further used to predict the pKi values of the test set...
Faculty:
Универзитет у Београду, Фармацеутски факултет
Date:
16-09-2016
Keywords:
AT1 blokatori / AT1 blockers / farmakofore / 3D-QSAR / hemometrijski pristup / eksperimentalni dizajn / HPLC / optimizacija / pharmacophore / 3D-QSAR / chemometric approach / experimental design / HPLC / optimization