Primena veštačkih neuronskih mreža u građenju modela za predviđanje retencionog ponašanja i intenziteta odgovora masenog spektrometra u analizi odabranih azola i sartana metodom tečne hromatografije pod visokim pritiskom
Application of artificial neural networks in building models to predict retention behaviour and intensity of mass spectrometric response in the analysis of the selected azoles and sartans by high performance liquid chromatography
Author
Golubović, Jelena B.
Mentor
Zečević, Mira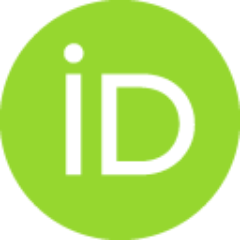 Committee members
Protić, Ana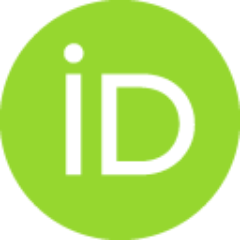 Otašević, Biljana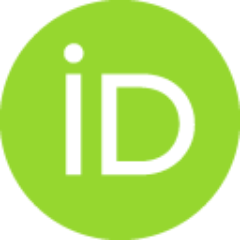 Radišić, Marina

Abstract
nships QSPR) predstavlja matematičko modelovanje kojim se predviđaju fizičke, hemijske ili biološke osobine grupe analita na osnovu njihovih molekulskih deskriptora. Molekulski deskriptor je broj koji može biti rezultat logičke i matematičke procedure kojom se transformiše hemijska informacija koju nosi simbolički prikaz molekula u upotrebljiv broj (teorijski deskriptor), ili rezultat standardizovanog eksperimenta (eksperimentalni deskriptor). QSRR su matematički dobijene veze između hromatografskih odgovora određenih za seriju analita u datom hromatografskom sistemu i molekulskih deskriptora. Mogu se primeniti u cilju predviđanja retencije, kao i identifikovanja deskriptora koji najbolje opisuju retenciono ponašanje. Ukoliko se kao ispitivani faktori uključe i hromatografski parametri, QSRR metodologija se može primeniti za optimizaciju hromatografske metode, kao i sticanje uvida u molekulske mehanizme razdvajanja u ispitivanom hromatografskom sistemu između analita i stacionarne faze
...
. QSPR u kojima je odgovor koji se prati intenzitet signala u masenom spektrometru je relativno nov koncept osmišljen u cilju predviđanja odgovora, optimizacije uslova u cilju povećanja osetljivosti metode, identifikacije deskriptora koji najbolje opisuju proces jonizacije u masenom spektrometru, kao i sticanje uvida u mehanizme formiranja jona pri ispitivanim hromatografskim uslovima. Hemometrija je matematičko-statistička disciplina koja omogućava dizajn i selekciju optimalnih procedura merenja i eksperimenata, i dobijanje što više relevantnih informacija iz hemijskih podataka...
Quantitative Structure – Property Relationships (QSPR) is a mathematical modeling which enables prediction of physical, chemical or biological properties of the groups of analytes based on their molecular descriptors. Molecular descriptor is a number that can be the result of logical and mathematical procedure that transforms chemical information carried by the symbolic representation of molecules in a usable number (theoretical descriptor), or the result of a standardized experiment (experimental descriptor). QSRR are mathematically derived relationships between chromatographic response determined for a representative series of analytes in given chromatographic system and the molecular descriptors. They can be used to predict retention, as well as to identify descriptors that best describe the retention behavior. If chromatographic parameters are also included as inputs, QSRR methodology can be applied to optimize chromatographic methods, as well as gain insight into the molecular mec
...
hanisms of separation in the investigated chromatographic system between the analytes and the stationary phase. QSPR in which mass spectrometric signal intensity is the observed response is a relatively new concept designed to predict response, optimize the conditions in order to increase the sensitivity of the method, identify the descriptors that best describe the process of ionization in a mass spectrometer, as well as gain insight into the mechanisms of formation of ions under the tested chromatographic conditions. Chemometrics is a mathematical – statistical discipline that enables design and selection of optimal measurement procedure and experiments, and obtaining as much relevant information from chemical data...
Faculty:
Универзитет у Београду, Фармацеутски факултет
Date:
22-09-2016
Projects:
Keywords:
QSRR / QSRR / QSPR / artificial neural networks / azoles / HPLC / stability-indicating method / molecula decriptors / gradient elution / sartans / mass spectrometry / QSPR / veštačke neuronske mreže / azoli / HPLC / stability-indicating metoda / molekulski deskriptori / gradijentno eluiranje / sartani / masena spektrometrija