Sistem kvaliteta kao faktor unapređivanja efektivnosti i efikasnosti obrazovanja odraslih
Quality management system as a factor for effetveness and efficiency improvement in adult education
Author
Dimitrijević, Ljiljana
Mentor
Pejatović, Aleksandra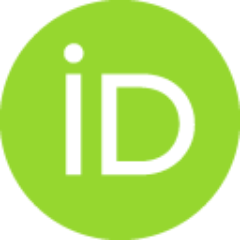 Committee members
Despotović, Miomir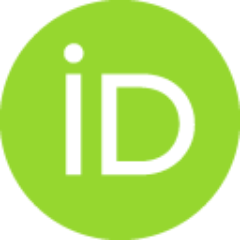 Milosavljević, Gordana
Pejatović, Aleksandra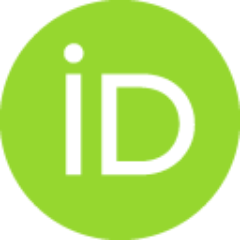 Abstract
Nije preterano reći da se celokupan razvoj civilizacije može posmatrati kao neprestana težnja čoveka za unapređivanjem sebe, svog rada, zajednice u kojoj živi i sveta oko sebe. Ta težnja predstavlja usmerenost razvijanju i podizanju kvaliteta. Kako se sve više pažnje poklanjalo postizanju na različite načine određivanog kvaliteta postalo je jasno da je proaktivni način razmišljanja, koji bi uključivao vođenje računa o svim aspektima procesa, neophodan radi postizanja definisanih ciljeva i ishoda. U poslednje vreme se sve češće pojavljuju zahtevi za uvođenjem sistema kvaliteta i akreditaciju u obrazovanje odraslih. S obzirom da ova oblast ljudske delatnosti poseduje određene specifičnosti, otvaraju se određena posebna pitanja, problem i rešenja. Sam rezultat procesa obrazovanja odraslih je teško merljiv, jer je reč o usluzi. Usluga je nematerijalna, teško ponovljiva u potpunosti isto, pružanje i korišćenje usluge se odvijaju na istoj lokaciji, ne može se transportovati, ne može se sklad
...
ištiti i nema zaliha, ne može se probati pre kupovine, korisnik usluge obično učestvuje u stvaranju i isporuci usluge, za neusaglašenu uslugu se može izviniti, ponoviti ili isplatiti nadoknada, kontrolu usluge vrši korisnik na osnovu stepena zadovoljenja njegovih zahteva i očekivanja U većini slučajeva potreban je direktan kontakt pružaoca i primaoca usluge. Zbog ovih karakteristika obrazovanja, "izmeriti" ispunjenje zahteva je jednostavnije kada je reč o robi. Kada je reč o procesu obrazovanja odraslih postavlja se pitanje da li se "proizvod" ovog procesa može proizvesti tako da se za njega garantuju određene karakteristike i da se ispune svi zahtevi. Koje su to karakteristike, zahtevi i kako se oni mogu ispuniti? Još jedan od problema koji se pojavljuje je: po kojem obrascu, merilu ili standardu procenjujemo kvalitet obrazovanja 2 odraslih, sam proces i rezultat tog procesa, odnosno na osnovu čega merimo ispunjenost zahteva i očekivanja onog ko uči i ko je time postaje nosilac proizvoda...
It may not be overstatement to say that entire development of the civilizationcould be observed as humans continual aiming for selfimprovement, improvement of work, community people live in and our environment. That focus is also in development and improvement of quality. As attention was focused on achieving that quality it becomes clear that proactive way of thinking, that would include caring for all aspects of the processes, is necessary for achieving defined goals and outcomes. Lately we are faced with numerous appeals for certification and accreditation in adult education, and some questions could be raised. The result of the adult education process is service, so it could be difficult to measure it. It is not tangible, hard to replicate exactly, process realization and use of the result is simultaneous, result of the process cannot be by itself be transported, packed, storage, tasted before consumption, client is involved in production and delivery, for nonconforming service we
...
can apologize, or repeat it fully, control of the service is done by client and criteria are his/her own goals and expected outcomes. For "production" it is vital that client is fully involved. Only these characteristics make measuring difficult. When it comes to adult education process another question is raised: is the service even possible to be produced so the producer can guarantee all characteristics and fulfillment of all requirements. What are those characteristics and requirements and how they can be completed? Another thing: what is the standard or against what measuring tool we can assess adult education quality, process and outcomes, or based on what shall we measure if customer requirements and requirements for product are fulfilled...
Faculty:
Универзитет у Београду, Филозофски факултет
Date:
20-09-2016
Keywords:
Obrazovanje odraslih / Adult education / Quality management system / ISO standards / effectiveness and efficiency in adult education / sistem upravljanja kvalitetom / ISO standardi / efektivnost i efikasnost u obrazovanju odraslih