Fukoova hermeneutika subjekta
Foucault's hermeneutics of the subject
Author
Blagojević, Nada
Mentor
Govedarica, Milanko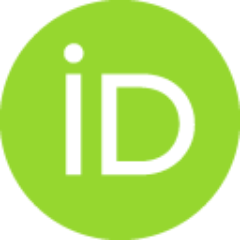 Committee members
Govedarica, Milanko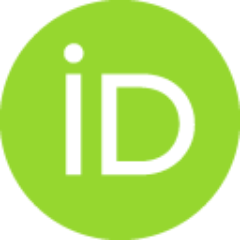 Deretić, Irina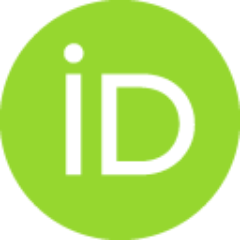 Bojanić, Petar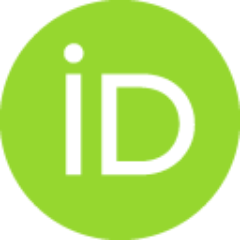 Abstract
Namere i ciljevi naših istraživanja usmeravaće se ka specifičnosti i koherentnosti Fukoovih teza o subjektivnosti i moći, kao nosiocima dva koncepta koja Fuko razvija u svojoj kasnoj fazi: pojma samstva i subjekta. Subjektivnost je u ovom radu posmatrana kroz procese živog govora, iskazivanja sebe samim sobom, sopstvenim samointerpretacijama, terapeutičkim i parezijatičkim procesima razgovora koji nude helenistička asketika i terapeutika. Fukoova hermeneutika pokazuje izvesno pomeranje značenja pojmova subjekta i subjektivnosti, odnosno njihovu dekonstrukciju, u odnosu na kartezijanski sadržaj pomenutih pojmova. Nećemo se baviti putevima lepe duše koja bi sebe kultivisala umetnički i filozofski, već naporom individualne subjektivnosti u artikulaciji samstvenosti i sebe kao subjekta aktivnog mišljenja tj. etičkog delanja, subjekta primarno egzistencijalnog i filozofskog čina. Pratićemo dva diskursa: a) diskurs samstvenosti helenističko-rimskih filozofskih praksi, preciznije, praksi kasn
...
og stoicizma i njegovu "modalizaciju" Fukoovom genealogijom subjekta; i b) psihopatološki diskurs kakvog je formirala Frojdova psihoanaliza, kao i onaj posredovan Fukoovom genealogijom psihoanalize i kritikom disciplinarnih moći psihijatrije. Kod oba autora nailazimo na prisustvo istog problemskog jezgra, a kod samog Fukoa na jako implicitno prisustvo Frojda u njegovim kritičkim komentarima o razvoju psihoanalize nakon Frojda. Očigledan je izvestan složen i kontradiktoran odnos prema Frojdu izražen u stavu "treba braniti Frojda", stavu koji naglašava i Žak Derida u svom tekstu o Fukou. Ukazaćemo na specifičnu antropološku i epistemološku vrednost stavova oba autora koji nam nude moguće teorijske osnove na kojima bi se zasnivala moderna filozofska asketika i terapeutika. Njen istorijsko filozofski značaj, skrajnut već čitav milenijum, postaje ponovo aktuelan. Diskurs samstvenosti, shvaćen kao priprema za "filozofski stil življenja" formirao se kroz helenističke kulturološke pokrete mreža prijateljstava koristeći učenja poznatih rimskih filozofa. Koncept "odnosa sebe prema sebi" postaje uslov ne samo individualnog etičkog stava već i političkog i kolektivnog.
The goals and intentions of our research will be directed towards specificity and coherency of Foucault's theses on subjectivity and power, the cornerstones of two concepts developed by Foucault in his later phases: the notions of the selfhood and the subject. Subjectivity is, in this work, observed through the processes of live conversation, the expression of selfhood by using the own self as an example, own self-interpretations and therapeutic and parrhesian processes of conversation offered by the Hellenistic ascetics and therapeutics. Foucault's hermeneutics shows a certain shift in the meaning of the notions of subject and subjectivity, i.e. their deconstruction, when compared to their Cartesian meaning. We will not consider here the paths of the beautiful soul that would cultivate itself in an artistic and philosophical way, but instead look at the effort of using individual subjectivity to articulate the selfhood and the self as the subject of active thought, i.e. ethical behavi
...
or, of a subject of primarily existential and philosophical deeds. We will follow two discourses: a) the discourse of the selfhood employed in Helleno-Roman philosophical practice, or more accurately, the practice of late Stoicism, and its "modalization" by Foucault's genealogy of subject; and b) the psychopathological discourse as formed by the Freudian psychoanalysis, as well as the one mediated by Foucault's genealogy of psychoanalysis and by the critique of the disciplinary powers of psychiatry. In both of these authors we find the presence of the same problem core, and with Foucault himself we find a strong implicit presence of Freud in his critical commentary about development of psychoanalysis after Freud. A certain complex and contradictory relationship towards Freud is apparent and expressed in his attitude that "Freud should be defended", the attitude emphasized by Jacques Derrida in his text about Foucault. We will point out to a specific anthropological and epistemological value of the postures that both authors that offer us possible theoretical foundations, upon which, a modern philosophical ascetic and therapeutic would be founded. Her historically philosophical value, put aside, for a whole a millennia, becomes 8 actual again. The discourse of self, understood as preparation for "philosophical style of living" formed itself through helenistic culturological movements of networks of friendships, using the teachings of well-known Roman philosophers. The concept of "relation of self towards self" becomes a condition not only of individual ethical posture, but also of political and collective.
Faculty:
Универзитет у Београду, Филозофски факултет
Date:
26-09-2016
Keywords:
staranje o sebi / care of the self / briga za mišljenje / samstvenost / subjektivnost / subjekat kao etički agens delanja / relation towards self / care of the Thinking / selfhood / subject as ethical agency of behavior