Uticaj raličitih supstrata na morfološka,fiziološka i hemijska svojstva odabranih sojeva gljve bukovače Pleurotus ostreatus (Jacq.) P. Kumm. 1871
Influence of Different Substrates on Morphological, Physiological and Chemical Properties of Selected Strains of Oyster Mushroom Pleurotus ostreatus (Jacq.) P. Kumm. 1871
Author
Bugarski, Dušanka
Mentor
Karaman, Maja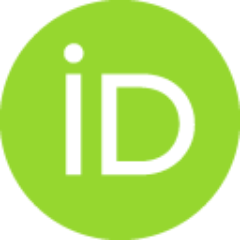 Committee members
Radnović, Dragan
Đurić, Simonida
Maksimović, Ivana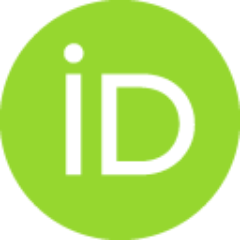 Karaman, Maja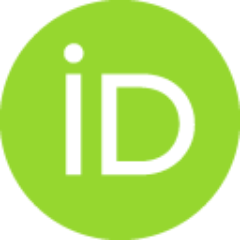 Abstract
Tri soja gljive bukovače, P. ostreatus NS 77, P. ostreatus NS 355 i P. ostreatus 244, gajena su na supstratima četiri biljne vrste, pšenica, kukuruz, soja i suncokret, kao samostalni supstrati i u kombinaciji sa pšeničnom slamom. Nakon plodonošenja vršena su ispitivanja odgajivačkih, morfoloških, hemijskih, svojstva gljiva, kao i hemijske i mikrobiološke sirovim supstratima u odnosu na sadržaj celuloze u supstratima nakon plodonošenja sojeva, dok je kod sadržaja pepela obrnuto, u sirovim supstratima je niži u odnosu na supstrate nakon plodonošenja. Koncentracija ukupnog broja mikroorganizama, brojnost amonifikatora i brojnost saprofitnih gljiva na nesterilisanim supstratima je niža nego na iskorištenim supstratima. Dehidrogenazna aktivnost je najviša na supstratima nakon plodonošenja soja NS 244, dok kod enzimskog kompleksa celulaza varira u zavisnosti od soja i supstrata Kod sva tri soja maksimalni prinosi su bili na supstratu Soja (S5), a minimlni na supstratu Pšenica (S1). Na os
...
novu morfoloških osobine konstatovana je velika varijabilnist između sojeva. Supstrat Kukuruz (S6) se pokazao kao najbolji, sa aspekta vodnog režima, dok se Suncokret (S7) pokazao kao najlošiji. Na supstratu Kukuruz (S6) je najviši, a na supstratu Pšenica (S1) je najniži sadržaj pepela. Sadržaj natrijuma u nožici je veći od sadržaja u šeširu, što je obrnuto u odnosu na druge mikroelemente i makroelemente. Sadržaj celuloze je viši u svim sirovim supstratima, dok je kod sadržaja pepela obrnuto. Brojnost svih mikroorgnaizma na nesterilisanim supstratima je niža nego na iskorištenim supstratima. Dehidrogenazna je najviša na supstratima nakon plodonošenja soja NS 244, dok kod enzimskog kompleksa celulaza varira u zavisnosti od soja i supstrata.
Three strains of oyster mushroom (P. ostreatus NS 77, NS 355, and 244) were grown on substrates made from four crops (wheat, maize, soybean, and sunflower), as individual substrates or in combination with wheat straw. After fruit maturity, mushroom growing, morphological, and chemical properties were analysed, as well as chemical and microbiological analyses of fresh and used substrates. All three strains showed maximum yields on soybean substrate (S5), and minimum yields on wheat substrate (S1). A large variability among the strains was observed based on the morphological properties. The strain NS 77 has caps of the smallest weight, width and length, the largest number of fruiting bodies, and the longest stalks. The strain NS 244 have caps of the largest weight, width and length, the lowest number of fruiting bodies and stalk length, but the largest width of the stalks. Regarding water regime, maize substrate (S6) was the best, while sunflower (S7) was the poorest. Ash content was
...
the highest in maize substrate (S6) and the lowest in wheat substrate (S1). Potassium content in the stalk was higher than in the cap, which is opposite from other micro- and macro elements. Cellulose content was higher in all fresh substrates than in the used substrates after the strains have fruited, while ash content was higher in the used substrates. Concentration of total number of microorganisms, abundance of ammonifiers and saprophytic fungi in the unsterilized substrates were lower than in the used ones. Dehydrogenase activity was the highest in substrates after fruiting of NS 244, while cellulose enzyme complex varied regarding the strain and substrate.
Faculty:
Универзитет у Новом Саду, Природно-математички факултет
Date:
19-09-2016
Projects:
Keywords:
Pleurotus ostreatus / Pleurotus ostreatus / supstrat / prinos / biološka efikasnost / amonifikatori / saprotrofne gljive / dehidrogenazna aktivnost / celulaze / yield / biological efficiency coeficient / ammonifiers / saprotrophic fungi / dehidrogenase activity / cellulase