Efekti eksperimentalnog programa plivanja na motoričke, antropometrijske i funkcionalne karakteristike učenika osnovne škole
Author
Stanković, Slađana
Mentor
Marković, Živorad
Committee members
Dopsaj, Milivoj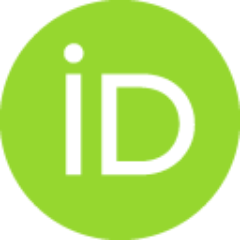 Milovanović, Radmila
Ignjatović, Aleksandar

Abstract
Cilj istraživanja bio je ispitati efekte modela nastave fizičkog vaspitanja sa dodatnim vežbanjem u obliku obuke plivanja na antropometrijske karakteristike, motoričke i funkcionalne sposobnosti učenika mlađeg školskog uzrasta. U skladu sa postavljenim ciljem realizovana su inicijalna i finalna merenja antropometrijskih karakteristika i procena motoričkih i funkcionalnih sposobnosti na uzorku od 200 ispitanika uzrasta 11±6 meseci. Ispitanici su bili podeljeni u četiri posebna subuzorka - prema kriterijumima pola i broja nedeljnih vežbanja: E1 - eksperimentalna grupa sa 50 ispitanika i pet nedeljnih vežbanja; E2 - eksperimentalna grupa sa 50 ispitanica i pet nedeljnih vežbanja; K1 - kontrolna grupa sa 50 ispitanika i tri nedeljna vežbanja i K2 - kontrolna grupa sa 50 ispitanica i tri nedeljna vežbanja. Kontrolne grupe radile su po standardnom planu nastave fizičkog vaspitanja. Eksperimentalne grupe radile su sa istim programskim sadržajima uz dva dodatna vežbanja nedeljno u obliku obuke
...
plivanja. Dodatna aktivnost imala je najveći uticaj na smanjenje količine masti u telu, povećanje eksplozivne snage mišića nogu kod ispitanika, agilnosti i maksimalne aerobne izdržljivosti kod ispitanica. Eksperimentalni tretman dao je pozitivne rezultate i u pogledu funkcionalnih sposobnosti kod varijabli forsirani vitalni kapacitet i forsirani ekspiratorni volumen. Rezultati dobijeni ovim istraživanjem mogu da inoviraju metodološku osnovu nastave fizičkog vaspitanja u primeni adekvatnih metoda, organizacionih oblika i doziranja opterećenja. Veći efekti primene eksperimentalnog programa plivanja mogu se očekivati samo ukoliko nastavnici fizičkog vaspitanja metodičko oblikovanje nastavnog rada usklade sa uslovima i mogućnostima za realizaciju programa plivanja. U perspektivi ovo istraživanje može biti polazna osnova za istraživanja u oblasti rada sa neplivačima i aktivnostima u vodi koja se odnose na veći broj sati provedenih u vodi, ispitanike raznih uzrasnih kategorija, kao i o mogućnostima utvrđivanja razlika između ispitanika koji su uključeni u obuku neplivača i ispitanika koji su u trenažnom plivačkom procesu.
The aim of the research was to determine the effects of experimental and control treatment and to determine differences between experimental and control group in relation to anthropometric characteristics, motor and functional abilities of younger students. In accordance with the given aim initial and final measurements of anthropometric characteristics were conducted as well as assessment of motor and functional abilities on the sample of 200 test subjects ages 11±6 months. Test subjects were divided into four separate subsamples – according to the criteria of gender and the number of trainings sessions per week: E1 – experimental group with 50 test subjects and five trainings sessions per week; E2 – experimental group with 50 test subjects and five trainings sessions per week; K1 – control group with 50 test subjects and three trainings sessions per week and K2 - control group with 50 test subjects and three trainings sessions per week. Control groups were working according to standa
...
rd plan of physical education. Experimental groups were working according to the same program with two additional training sessions per week in the form of swimming school. Additional activity had the most impact on the reduction of body fat, increase of explosive power of leg muscles, agility and maximal aerobic endurance in test subjects. Experimental treatment showed positive results in terms of functional ability with variables such as forced vital capacity and forced expiratory volume. The results, gained by this research, could innovate methodological basic of physical education with the application of adequate methods, organizational forms and adjustment of load. Greater effects of the application of experimental program could be expected only if teachers of physical education adjust the methodical form of teaching according to the terms and possibilities for the realization of swimming program. In perspective, this research could be the ground zero for other researches in the field of working with non-swimmers and activities in water which are related to more time spent in water, test subjects of different ages as well as possibilities of determining the differences between test subjects who participate in the training of non-swimmers and test subjects who are in the training process of swimming.
Faculty:
Универзитет у Крагујевцу, Факултет педагошких наука, Јагодина
Date:
22-09-2016
Keywords:
experimental swimming program / anthropometric characteristics / motor abilities / functional abilities / younger students