Razvoj metodologije marketinških istraživanja na Internetu
Development of methodology for online marketing research
Author
Ljepava, Nikolina N.
Mentor
Janičić, Radmila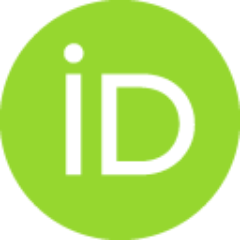 Committee members
Štavljanin, Velimir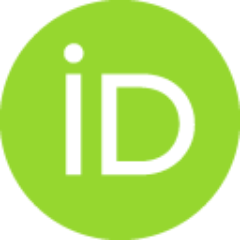 Radojičić, Zoran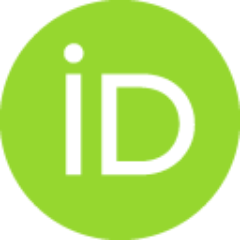 Bogdanović, Zorica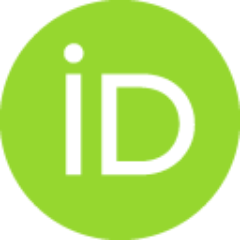 Gligorijević, Mirjana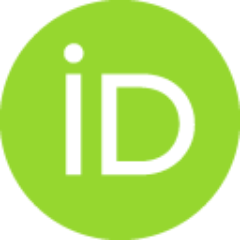 Abstract
Informacione tehnologije i Internet doneli su nove pristupe u marketingu i integrisanim komunikacijama, ostvarivši uticaj skoro na sve marketinške koncepte i alate. U eri digitalnih komunikacija kvalitativne i kvantitativne istraživačke metode rapidno se prenose u okruženje na Internetu, neodvojivo otvarajući ne samo novo polje istraživanja, već i čitav niz metodoloških pitanja vezanih za koncipiranje, planiranje i implementaciju kvalitativnih i kvantitativnih marketinških istraživanja na Internetu. Doktorska disertacija "Razvoj metodologije marketinških istraživanja na Internetu" za centralni predmet istraživanja ima metodologiju i praksu marketinških istraživanja na Internetu, uz proveru i uvođenje novog pristupa i metoda u istraživanjima u oblasti marketinga i komunikacija. Literaturno istraživanje u okviru disertacije obuhvata detaljnu analizu i sistematizaciju postojećih znanja u oblasti kvalitativnih i kvantitativnih metoda marketinških istraživanja u onlajn okruženju, identifika
...
ciju prednosti i ograničenja u odnosu na klasične istraživačke metodologije, kao i analizu problema sa kojima se istraživači susreću prilikom koncipiranja i implementacije istraživanja na Internetu. U disertaciji su detaljno obrađene psihosocijalne karakteristike i razmatrana motivacija potencijalnih učesnika u istraživanjima na Internetu. Dat je specifičan osvrt na učesnike agencijskih onlajn panela i analizirane su različite metode i problematike uzorkovanja, reprezentativnosti uzorka i regrutovanja učesnika u istraživanju. Detaljno su obrađene prednosti i mane istraživanja koja se vrše putem agencijskih onlajn panela, analizirani su i softveri koji se koriste za kreiranje i analizu upitnika na Internetu, a uz sagledavanje trenutnih globalnih trendova i praktičnih primera u ovoj oblasti, izvršena je i analiza prakse i ponude marketinških istraživanja na Internetu u Srbiji i regionu. Praktični deo doktorske disertacije usmeren je na razvoj sveobuhvatnog modela metodološkog unapređenja procesa istraživanja, kroz integrisani pristup procesima osmišljavanja, planiranja i implementacije istraživanja na Internetu. Pri razvoju nove metodologije obuhvaćeni su kako tehnološki, tako i metodološki aspekti sprovođenja istraživanja na Internetu i uzete u obzir psihosocijalne i demografske karakteristike učesnika istraživanja.
Information Technologies and Internet introduced the new principles into marketing and integrated communications, influencing almost all marketing concepts and tools. In the era of the digital communications, both qualitative and quantitative research methods are rapidly transferring into new Internet environment, immanently opening a new field of research, as well as number of methodological questions related to design, planning and implementation of Internet-based qualitative and quantitative marketing research. Central research topic of the doctoral dissertation "Development of Methodology for Online Marketing Research" is methodology and practice of Internet-based marketing research, accompanied with testing and introduction of new approach and methodology in the the fields of online marketing and communications research. The literature research presents in-depth analysis and systematization of existing knowledge in the field of online-based qualitative and quantitative marketing r
...
esearch methods, identification of advantages and limitations in comparison to traditional methods, as well as the analysis of the problems researchers are facing within design and implementation of the Internet-based research. Psychosocial characteristics and motivation of prospective participants in online marketing research is additionally analyzed. A specific overview of the online panel participants has been provided; various methods and problems related to sampling procedures, sample representativity and research participant recruitment have been analyzed. Advantages and disadvantages of the agency online panel research have been subject of the in-depth analysis, and various software solutions used for construction and analysis of the online surveys have been examined. Analysis of practice and range of online marketing research in Serbia and the region has been executed, bearing in mind global trends and practical examples in this area. Practical element of the doctoral dissertation is oriented towards creation of the comprehensive model of methodological advancement of the research process, using integrated approach to the processes of design, planning and implementation of the online research. Development of the new methodology integrated technological and methodological aspects of online survey implementation and took into account psychosocial and demographic characteristics of the respondents.
Faculty:
Универзитет у Београду, Факултет организационих наука
Date:
27-09-2016
Keywords:
Marketinška istraživanja / Marketing Research / Research Methodology / Internet / Online Panels / Motivation / Metodologija istraživanja / Internet / Onlajn paneli / Motivacija