Efekti primene međunarodnih standarda za sisteme menadžmenta u rudarstvu Srbije
The effects of application of international standards for management systems in the Serbian mining industry
Author
Radosavljević, Milinko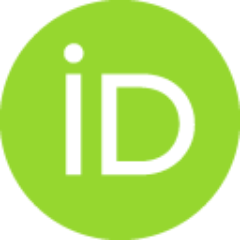 Mentor
Filipović, Jovan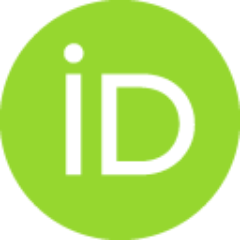 Committee members
Mijatović, Ivana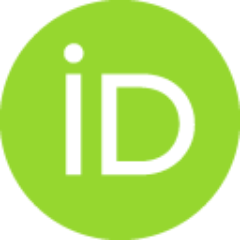 Lilić, Nikola

Abstract
Stalna potreba rudarstva za naprednijim rešenjima i sredstvima koja će obezbediti efikasnija, pouzdanija i bezbednija delovanja u svim fazama rada, od planiranja i projektovanja do trajne obustave eksploatacionih radova, pobuđuje sinergiju rudarstva sa istraživanjima, naukom, obrazovanjem, tehnikom, tehnologijom, organizacijom rada, normativizacijom i standardizacijom. Efekti rudničke proizvodnje ne zavise samo od prirodnih uslova, stručnosti kadrova i tehničko-tehnološke opremljenosti, od privredno-ekonomskog i društvenopolitičkog ambijenta, već u značajnoj meri zavise i od efikasnosti nadzornoupravljačke strukture, odnosno od rudničkog menadžmenta. Ova saznanja su uticala na izbor i definisanje teme predmetne doktorske disertacije, usmerene na istraživanja efekata međunarodnih standarda u rudarstvu Srbije, s ciljevima: sagledavanje ostvarenog na ovom polju u svetu i kod nas, filosofije sistema menadžmenta i međunarodnih standarda, adaptivnosti i dovoljnosti u primeni sistema menadžme
...
nta sa međunarodnim standardima u multivarijabilnim rudničkim uslovima. Polaznu hipotezu da međunarodni standardi nisu dovoljni za efikasan menadžment rudničkim sistemima, naša istraživanja potvrđuju. Saglasno ovome predložen je strukturni model sa integrisanim međunarodnim standardima, adekvatan potrebama rudničkog menadžmenta, a radi postizanja eksploatacionih, sigurnosnih, radnih i ekoloških bezbednosnih ciljeva. Temu doktorske disertacije karakterišu aktuelnost i važnost problema, značajna je za rudarstvo kako u naučnom tako i u praktičnom pogledu, istraživanjima su ostvareni rezultati obe kategorije.
A constant need of the mining industry for advanced solutions and more effective, reliable and safer production means at all stages of production process, from planning and designing to the lasting cessation of mining activities, encourages synergy of the mining industry with research work, science, education, technical equipment, technology, work organization, establishment of norms and standardization. The effects of mining production do not depend only on natural conditions, professionalism of the workforce, technical-technological equipment, industrialeconomic and social-political ambience. They depend, in a considerable degree, on the effectiveness of supervision and management structure, that is, on mining management. This knowledge determined the choice and definition of the theme of the doctoral dissertation presented here: it is devoted to the investigation of effects of international standards in the Serbian mining industry. The research pursues the following aims: to review
...
achievements in this field in the world and in this country, to study the philosophy of management systems and international standards in the world and in this country, to evaluate adaptability and sufficiency of management systems based on international standards in the process of their application in multivariable conditions of the mining industry. The starting hypothesis that international standards are not sufficient for effective management of the mining systems is confirmed by our research. In accordance with this, a structural model with integrated international standards is suggested, which adequately meets the needs of mining management and is aimed at achieving the objectives of exploitation, safety, production and ecological security. The problems treated in the doctoral dissertation are both significant and acute. The dissertation has scientific and practical significance for the mining industry, which it is confirmed by the fact that the research yielded results in both fields.
Faculty:
Универзитет у Београду, Факултет организационих наука
Date:
28-09-2016
Keywords:
RUDARSTVO / MINING INDUSTRY / INTERNATIONAL STANDARDS / MANAGEMENT / INTEGRATED MANAGEMENT SYSTEM / MEĐUNARODNI STANDARDI / MENАDŽMENT / INTEGRISANI SISTEM MENADŽMENTA