Ultrasonografija pluća u dijagnostici i praćenju pneumonija kod dece
Lung ultrasonography in the diagnosis and follow-up of pneumonia in children
Author
Баљ Барбир, Светлана
Mentor
Lovrenski, Jovan
Petrović, Slobodanka
Committee members
Stojanović, Sanja
Živanović, Snežana
Považan, Đorđe
Nićiforović, Dijana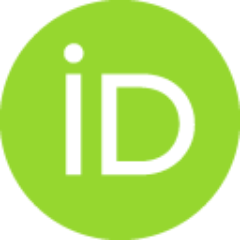 Vučaj-Ćirilović, Viktorija

Abstract
Uvod: Pneumonije su jedne od najčešćih infekcija u dečjem uzrastu, a rendgenografija (RTG) grudnog koša se još uvek smatra metodom izbora za potvrđivanje dijagnoze. Cilj istraživanja je bio ispitivanje uloge ultrasonografije (US) pluća u dijagnostici i praćenju pneumonija kod dece. Materijal i metode: Istraživanje prospektivnog karaktera sprovedeno je u Institutu za zdravstvenu zaštitu dece i omladine Vojvodine i obuhvatilo je 130 pacijenata uzrasta od 3 meseca do 18 godina kod kojih je zbog kliničke sumnje na pneumoniju bio načinjen RTG i US pregled pluća, u vremenskom razmaku do 24h. Kao referentni standard za utvrđivanje pouzdanosti US, RTG i auskultatornog pregleda u dijagnostici pneumonije korišćena je završna dijagnoza pneumonije pri otpustu iz bolnice. US kriterijum za postavljanje dijagnoze pneumonije bio je nalaz subpleuralne konsolidacije plućnog parenhima. Deca sa US znacima pneumonije praćena su do potpune normalizacije US nalaza, a kod većine su kontrolni pregledi rađeni u
...
vremenskim intervalima od 7-10 dana. Rezultati: Dijagnoza pneumonije je ustanovljena kod 105/130 (80,8%) pacijenata. US nalaz je ukazivao na pneumoniju kod 99/105 (senzitivnost 94,3%), a bio je negativan kod 25/25 pacijenata koji nisu imali pneumoniju (specifičnost 100%), dok je RTG bio pozitivan kod 98/105 (senzitivnost 93,3%), a negativan kod 23/25 pacijenata (specifičnost 92%). US je bila osetljivija od RTG metode u detekciji plućnih konsolidacija manjih od 15mm. Promene plućnog intersticijuma su registrovane ultrasonografijom kod 50/105 (47,62%), a rendgenografijom kod 21/105 (20%) pacijenata. Pleuralni izliv je registrovan ultrasonografijom kod 24/105 (22,86%), a rendgenografijom kod 14/105 (13,33%) pacijenata. Tokom kontrolnih pregleda utvrđeno je umereno do značajno slaganje US i kliničke procene toka bolesti (k=0,406-0,621). Kod pacijenata sa potpunom kliničkom, a nepotpunom US regresijom pneumonije, najčešće su bile zastupljene konsolidacije manje od 15mm. Prosečan broj dana do potpune regresije US nalaza je iznosio 16,3±10,24 dana. Zaključak: Ultrasonografija pluća u dijagnostici pneumonija kod dece je pouzdana kao i rendgenografija. Ultrasonografija pluća treba da postane deo standardnog protokola dijagnostike pneumonije kod dece.
Background: Pneumonia is one of the most common infections in the pediatric population and chest radiography (CR) is still considered the method of choice to confirm the diagnosis. The aim of the study was to investigate the role of lung ultrasonography (LUS) in the diagnosis and follow-up of pneumonia in children. Methods: A prospective study was carried out in the Institute for Children and Youth Health Care of Vojvodina and it included 130 children with clinically suspected pneumonia, aged 3 months to 18 years, in whom CR and LUS were performed within 24h. The final diagnosis of pneumonia at discharge was used as a reference test to determine the reliability of LUS, CR and auscultatory findings in the diagnosis of pneumonia. A LUS finding of subpleural lung consolidation was considered a diagnostic sign for pneumonia. The children with LUS signs of pneumonia were followed up until complete resolution of the LUS findings. In most children, the follow-up LUS examinations were performe
...
d in time intervals of 7-10 days. Results: A final diagnosis of pneumonia was confirmed in 105/130 (80.8%) patients. LUS was positive in 99/105 patients (sensitivity 94.3%) and negative in 25/25 (specificity 100%), whereas CR was positive in 98/105 (sensitivity 93.3%) and negative in 23/25 (specificity 92%). LUS was superior to CR in the detection of lung consolidations less than 15mm. Interstitial lung changes were detected by LUS in 50/105 (47.62%) patients and by CR in 21/105 (20%). LUS was able to detect pleural effusion in 24/105 (22.86%) patients, whereas CR detected pleural effusion in 14/105 (13.33%). During the follow-ups, moderate to substantial agreement between LUS and clinical evaluation of the course of the disease was obtained (k=0.406-0.621). In children with complete clinical and incomplete US regression of pneumonia, consolidations less than 15 mm were the most prevalent finding. The average time period until complete resolution of the LUS findings was 16.3 ±10.24 days. Conclusions: Lung ultrasonography in the diagnosis of pneumonia in children is just as reliable as radiography. Lung ultrasonography should be included in the standard diagnostic protocol of pneumonia in children.
Faculty:
Универзитет у Новом Саду, Медицински факултет
Date:
29-09-2016
Keywords:
ultrasonografija / Ultrasonography / pluća + ultrasonografija / pneumonija / dete / radiografija / dijagnoza / pleuralni izliv / Lung + ultrasonography / Pneumonia / Child / Radiography / Diagnosis / Pleural Effusion