Procena endoskopske minimalno invazivne tireoidektomije u nodoznim oboljenjima štitaste žlezde
Endoscopic minimally invasive thyroidectomy for nodular thyroid disease
Author
Ilinčić, Dejan
Mentor
Ivanov, Dejan
Committee members
Cvijanović, Radovan
Živaljević, Vladan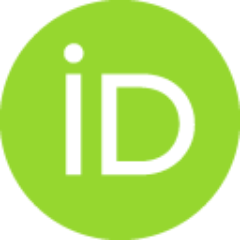 Veljković, Radovan
Sečen, Svetozar
Koledin, Miloš

Abstract
Uvod: Hirurško lečenje nodozne bolesti štitaste žlezde predstavlja jednu od najčešće izvođenih operacija u endokrinoj hirurgiji. Pored klasičnih hirurških metoda, poslednjih godina su se pojavile različite tehnike minimalno invazivne tireoidektomije kao rezultat sveukupnog trenda razvoja minimalno invazivnih hirurških tehnika. Kliničke indikacije i prednosti izvođenja minimalno invazivne video-asistirane tiroidektomije (MIVAT) u odnosu na klasičnu hiruršku tehniku u lečenju nodozne bolesti štitaste žlezde su i dalje nedovoljno definisane i u fokusu su savremenih istraživanja. Cilj istraživanja je procena učestalosti komplikacija (intraoperativno i postoperativno krvarenje, pareza i paraliza laringealnog živca, hipoparatireoidizam) tokom i nakon minimalno invazivne tireoidektomije u nodoznim benignim oboljenjima štitaste žlezde uz poređenje sa klasičnom tireoidektomijom, da se ispita intenzitet postoperativnog bola, merenjem pomoću vizuelno analogne skale tokom sedam postoperativnih dan
...
a, nakon minimalno invazivne tireoidektomije u nodoznim benignim oboljenjima štitaste žlezde uz poređenje sa klasičnom tireoidektomijom, kao i da se ispita dužina bolničkog boravka nakon minimalno invazivne tireoidektomije u nodoznim benignim oboljenjima štitaste žlezde uz poređenje sa klasičnom tireoidektomijom. Metodologija: Ispitivanje je sprovedeno kao prospektivna, kontrolisana randomizirana studija, u trajanju od novembra 2014. do aprila 2016. godine i obuhvatila je analizu 100 pacijenata operisanih na Klinici za grudnu hirurgiju Instituta za plućne bolesti Vojvodine zbog nodozne bolesti štitaste žlezde. Svi ispitanici su podeljeni u dve osnovne grupe u odnosu na operativnu tehniku: klasična metoda (KM) i minimalno invazivna videoasistirana metoda (MIVAM). Faze u toku ispitivanja su obuhvatile: analizu podataka o preoperativnim morfo-funkcionalnim dijagnostičkim testovima za nodoznu bolest štitaste žlezde (karakteristike ultrazvučnog nalaza nodozne promene i vrednosti volumena izmenjenog režnja štitaste žlezde), nalaz citološkog pregleda punktata tiroidnog nodusa dobijenog tankom iglom, laboratorijski pokazatelji poremećaja štitaste žlezde u cilju definisanja funkcionog stanja, odnosno postojanja autoimunog oboljenja štitaste žlezde; analizu perioperativnih karakteristika hirurških metoda [dužina incizije (cm), operativno vreme (min), težina odstranjenog patoanatomskog supstrata (gr), intraoperativni gubitak krvi (ml)], analiza ranih postoperativnih komplikacija (krvarenje i hematom, povreda donjeg rekurentnog laringealnog živca (nalaz direktne laringoskopije na kraju operacije), hipokalcemija, kolaps traheje, edem larinksa, serom, infekcija, dehiscencija], analiza nehirurških komplikacija, dužina hospitalizacije u danima, intenzitet i dužina trajanja postoperativnih bolova [(upotreba vizuelno analogne skale (VAS) bola 1, 2 i 7 postoperativnog dana)], kasne postoperativne komplikacije (6 meseci nakon operacije), stepen zadovoljstva esteskim rezultatom (anketa sprovedena na kontrolnom pregledu 6 meseci nakon operacije-kozmetski skor). Rezultati: U periodu izvođenja studije od novembra 2014. do aprila 2016. godine, nakon primene kriterijuma za uključivanje/isključivanje iz studije od 175 preostalo je 102 ispitanika, zbog patohistološkog nalaza maligniteta ex tempore biopsije kod jednog pacijenta, a kao i zbog intraoperativno uočenih izraženih adhezivnih promena kod jednog pacijenta urađena je konverzija, odnosno promena operativne tehnike minimalno invazivne u klasičnu metodu. U statističku obradu je uključeno ukupno 100 ispitanika podeljenih u dve grupe: grupu I bolesnika - KM (n = 50) i grupu II bolesnika - MIVAM (n = 50). U ispitivanje je ukupno uključeno 78 žena i 22 muškarca. U odnosu na polnu strukturu u ispitivanim grupama nije uočena postojanje statistički značajne zastupljenosti u zastupljenosti muškog (p = 0,18), odnosno ženskog pola (p = 0,59). Takođe, uočeno je da među grupama ispitanika ne postoji statistički značajna razlika po godinama života (p = 0,16). Nije bilo statistički značajne razlike između ispitivanih grupa u odnosu na vrstu oboljenja štitaste žlezde i funkcioni status, kao ni u odnosu na ultrazvučne karakteristike solitarnog (dominantnog) nodusa kod ispitanika (veličine nodusa, ehogenost nodusa, ivica nodusa, kalcifikacija, vaskularizacije), u odnosu na citološku dijagnozu aspirata uboda tankom iglom (benigni, neodgovarajući, sumnjivi), te u odnosu na volemn izmenjenog režnja. Analizom perioperativnih pokazatelja hirurških metoda u grupi MIVAM je utvrđena statički značajno manja dužina incije u odnosu na KM grupu (2,0 ± 0,5 cm vs. 7 ± 1,9 cm, p = 0,00), dok se težina patoanatomskog supstata (18,3 ± 6,4 vs. 19,6 ± 5,2 gr, p = 0,21), operativno vreme za izvođenje lobektomije (54 ± 14 vs. 61 ± 16 min, p = 0,25), odnosno operativno vreme za izvođenje tireoidektomije (72 ± 27 vs. 85 ± 24 min, p = 0,36) nisu statitički značajno razlikovali između ispitivanih grupa. U grupi MIVAM, rane postoperativne komplikacije (krvarenje, povreda donjeg rekurentnog laringealnog živca I hipokalcemija) su se javile kod 8% (4/50), a u KM grupi kod je 10% (5/50), što nije bilo statistički značajno (p = 0,72). U odnosu na kasne postoperativne komplikacije, samo je kod jednog pacijenta iz MIVAM grupe registrovano postojanje keloida, dok se (trajni hipoparatiroidizam, recidivantni hipertiroidizam, reakcija na strano telo) nije zabeleženo. Nije uočena statistički značajna razlika (p > 0,005 za sve) u zastupljenosti vrste nalaza patohistološkog pregleda odstranjenog supstrata (koloidna struma, folikularni adenoma, cista, papilarni karcinom i Hashimoto tiroiditis). Pacijenti iz MIVAM grupe statistički značajno imaju manji prosečan intenzitet bola po VAS skali u vremenskim intervalima nakon operacije 6h, 24h i 48 h (p < 0,05, za sve). Ukupni kozmetski skor je bio statistički značajno viši u MIVAM grupi u odnosu na KM grupu (18,9 ± 1,4 vs. 15,8 ± 1,3, p = 0,00). Zaključci:Učestalost ranih postoperativnih komplikacija (intraoperativno i postoperativno krvarenje, pareza i paraliza laringealnog živca, hipokalcemija) je bez signifikantne razlike, praktično podjedanaka kod pacijenata operisanih minimalno invazivnom metodom u komparaciji sa klasičnom metodom. Prosečna dužina trajanja minimalno invazivne tireoidektomije i klasične tireoidektomije je bez signifikatne razlike, što može govoriti o odgovarajućem nivou hirurške tehnike koji omogućava prednosti minimalne invazivnosti kao hirurškog principa. Dužina hospitalizacije nakon minimalno invazivne tireoidektomije je značajno kraća u odnosu na klasičnu tireoidektomiju, što značajno doprinosi sveukupnom oporavku pacijenta, a na taj način i troškovi lečenja se umanjuju.Primena minimalno invazivne tireoidektomije u odnosu na klasičnu tireoidektomiju, dovodi do smanjenja subjektivnog osećaja postoperativnog bola, u toku hospitalizacije (6 i 24 h), kao i sedam dana nakon intervencije. Kozmetski skor, kao pokazatelj zadovoljstva pacijenta sa izgledom ožiljka je statistički značano viši kod pacijenata koji su operisani minimalno invazivnom hirurškom tehnikom u odnosu na pacijente koji su operisani klasičnom metodom, što je u odnosu na predominantnu zastupljenost ženskog pola u ispitivanim grupama od posebnog značaja pri odabiru terapijskog tretmana. Prema rezultatima studije, nameće se opravdanost i potreba uvođenja minimalno invazivne tiroidektomije u standardnu kliničku praksu kao metode hirurškog lečenja nodozne bolesti štitaste žlezde kod pacijenata sa urednim funkcionim statusom štitaste žlezde, kod kojih je veličina solitarnog/dominantnog nodusa do 35 mm.
INTRODUCTION: Surgical treatment of nodular thyroid disease is one of the most commonly performed procedures in endocrine surgery. In addition to traditional surgical methods, different techniques of minimally invasive thyreoid surgery have been developed. Clinical indications for the surgical treatment of nodular thyroid disease with minimally invasive video-assisted surgical technique are still insufficiently defined. The aim of the study was to estimate the incidence of complications (intraoperative and postoperative bleeding, paresis and paralysis of the laryngeal nerve, hypoparathyroidism) during and after minimally invasive thyroidectomy in benign nodular thyroid disease with a comparison with conventional thyroidectomy, to examine the intensity of postoperative pain, measured by a visual analog scale for seven postoperative days after surgery, as well as to examine the length of hospitalisation after minimally invasive thyroidectomy with a comparison with conventional thyroidect
...
omy. METHODOLOGY: The study was conducted as a prospective, randomized controlled studies, from November 2014 to April 2016 and included the analysis of 100 patients operated at the Clinic for Thoracic Surgery, Institute for Pulmonary Diseases due to nodular thyroid disease. All subjects were divided into two basic groups according to the surgical technique: classical method (KM) and minimally invasive video-assisted method (MIVAM). Stages during the study included: analysis of data on preoperative morpho-functional diagnostic tests for thyroid disease (characteristic ultrasound findings, nodule caracteristics, volume of exchanged thyroid gland lobe), cytologic examination of aspirates of thyroid nodules obtained by fine needle, laboratory indicators of thyroid disorders gland in order to define the functional status and the presence of autoimmune thyroid disease; analysis of perioperative characteristics of surgical methods [incision length (cm), operative time (min), weight of removed pathoanatomic substrate (gr), intraoperative blood loss (ml)], the analysis of early postoperative complications (bleeding and hematoma, injury to lower recurrent laryngeal nerve (finding direct laryngoscopy at the end of the operation), hypocalcemia, the collapse of the trachea, laryngeal edema, seroma, infection, dehiscence] analysis nonsurgical complications, length of hospitalisation in hours, the intensity and duration of postoperative pain [(use of the visual analog scale (VAS) pain 1, 2 and 7 postoperative days)], late postoperative complications (6 months after surgery), the level of aesthetic satisfaction score (on control examination 6 months after surgery-cosmetic score). RESULTS: In the period of the study from November 2014 to April 2016, from 175 patients with nodular thyreoid disease 102 was observed after application of the inclusion/exclusion criteria. Since in the further analysis two patients was exluded (due to histological findings of malignancy ex tempore biopsy in one patient, and because of a perceived intraoperatively expressed adhesive changes in one patient underwent conversion) in statistical analysis patients were devided into two groups: group I patients - KM (n = 50) and group II patients - MIVAM (n = 50). The study included a total of 78 women and 22 men, it was observed that between the groups there was no statistically significant difference according to age (p = 0,16). There were no statistically significant differences between the groups in terms of the type of thyroid gland function and functional status, as well as in relation to the ultrasonographic characteristics of solitary (dominant) nodule in the subjects (the size of nodules, echogenicity nodes, the edge nodes, calcification, vascularization), the cytological diagnosis of fine needle aspiration puncture (benign, inappropriate, suspicious) and with respect to the lobe volume. The analysis of indicators of perioperative surgical methods in the group MIVAM was significantly smaller length compared to KM group (2,0 ± 0,5 cm vs. 7 ± 1,9 cm, p = 0,00), until the weight of pathoanatomic supstrate (18,3 6 ± 4 vs. 19 ± 6 5 2 g, p = 0,21), the operating time for performing a lobectomy (54 ± 14 vs. 61 ± 16 min, p = 0,25) or operative time to perform the surgery (72 ± 27 vs. 85 ± 24 min, p = 0,36) were not significantly different between the groups. The group MIVAM, early postoperative complications (bleeding, injury to the lower recurrent laryngeal nerve and hypocalcemia) occurred in 8% (4/50), and KM group in 10% (5/50), which was not statistically significant (p = 0,72). Compared to late postoperative complications, only one patient from group MIVAM registered the existence of keloids, while (permanent hypoparathyroidism, recurrent hyperthyroidism, a reaction to a foreign body) was not recorded. There was no statistically significant difference (p > 0,005 for all) in the presence of histological types of findings review the removed substrate (colloid goiter, follicular adenoma, cysts, papillary carcinoma and Hashimoto's thyroiditis). Patients in MIVAM groups have significantly lower average pain intensity by VAS scale at intervals after surgery 6h, 24h and 48 h (p < 0,05, for all). Total cosmetic score was significantly higher in MIVAM group compared to the KM group (18,9 ± 1,4 vs. 15,8 ± 1,3, p = 0,00). CONCLUSIONS: The incidence of early postoperative complications (intraoperative and postoperative bleeding, paresis and paralysis of the laryngeal nerve, hypocalcemia) were without significant differences between patients operated with minimally invasive method in comparison to the classical method. The average duration of minimally invasive thyroidectomy and classical thyroidectomy were without statistical significance difference, suggesting the appropriate level of surgical technique that enables the advantages of minimal invasiveness as surgical principles. Length of hospitalization after minimally invasive thyroidectomy was significantly shorter compared to conventional thyroidectomy, which significantly contributes to the overall recovery of the patient, lowering the cost of treatment. Minimally invasive thyroidectomy compared to conventional thyroidectomy, decreases the subjective feeling of postoperative pain, during hospitalization (6 and 24 h), as well as seven days after the intervention. In one-fifth of patients who underwent minimally invasive surgery method in the postoperative course of the subjective sensation of pain was not recorded. Cosmetic score as an indicator of patient satisfaction with the appearance of the scar was statistically higher in patients who underwent surgery less invasive surgical technique compared to patients who were operated by the classical method. According to the study, minimally invasive thyroidectomy has been demonstrated to be safe and superior to conventional open techniques for surgical treatment of nodular thyroid disease in patients with normal thyroid function with solitary/dominant nodule size < 35 mm.
Faculty:
Универзитет у Новом Саду, Медицински факултет
Date:
28-09-2016
Keywords:
tireoidni nodus / Thyroid Nodule / Thyroid Diseases / Minimally Invasive Surgical Procedures / Thyroidectomy / Video-Assisted Surgery / Postoperative Complications / tireoidne bolesti / minimalno invazivne hirurške metode / tireoidektomija / video asistirana hirurgija / postoperativne komplikacije