Uticaj različitih metoda konzervativnog lečenja obolelih od hronične parodontopatije na oksidativni stres i antioksidativni status pljuvačke
The influence of different non-surgical chronic periodontitis treatment modalites on salivary oxidative stress markers and antioxidants
Author
Novaković, Nada M.
Mentor
Čakić, Saša
Committee members
Janković, Saša
Aleksić, Zoran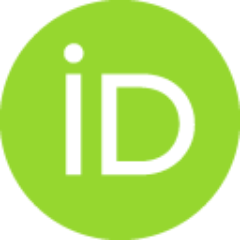 Janković, Ljiljana
Čolak, Emina

Abstract
Uvod: Parodontopatija je hronično inflamatorno oboljenje potpornog aparata koje dovodi do njegove destrukcije a za krajnji ishod može imati i gubitak zuba. Ako u obzir uzmemo rasprostranjenost ovog oboljenja, koja po nekim istraživanjima iznosi više od 90% odrasle populacije, onda vidimo i socioekonomski značaj njegovog lečenja i saniranja posledica. Kada dođe do klinički vidljivog inflamatornog procesa u parodoncijumu to obično predstavlja stanje koje je u većoj ili manjoj meri ireverzibilano. U parodontologiji je zato i dalje otvorena ideja o uvođenju biohemijskih analiza koje bi dijagnostikovale postojanje inflamatornog procesa u parodoncijumu pre nego što je moguće da se on uoči na kliničkom nivou. Sledstveno tome praćenje biohemijskih pokazatelja stanja parodoncijuma moglo bi imati ulogu u poređenju rezultata različitih metoda lečenja parodontopatije. Savremeno shvatanje nastanka mnogih oboljenja, uključujući i inflamatorna, bazira se pored ostalog i na štetnom dejstvu tzv. slobod
...
nih radikala. Oksidativno oštećenje ćelijske membrane nastaje kao posledica peroksidacije polinezasićenih masnih kiselina (PNMK) i dovodi do stvaranja malondialdehida (MDA) kao krajnjeg produkta. Merenje koncentracije MDA najčešće se koristi kao pokazatelj intenziteta oksidacije PNMK tj. jačine oksidativnog stresa uopšte. Indikatorom oksidativnog oštećenja DNK smatra se 8-hidroksi2-deoksiguanozin (8-OHdG) . Protiv slobodnih radikala organizam se bori posebnim mehanizmima koji su uključeni u antioksidativnu zaštitu organizma. Antioksidativna zaštita obuhvata sve organske i neorganske molekule koji mogu da neutrališu slobodne radikale.. Mnogim istraživanjima je pokazano da je koncentracija antioksidanasa, odnosno aktivnost antioksidativnih enzima manja što je nivo oksidativnog stresa veći i obrnuto. Pljuvačka je telesna tečnost koja se lako može prikupiti. Ona, pored ostalog, sadrži i lokalne i sistemske pokazatelje inflamatornih procesa u parodoncijumu. Dokazivanje povezanosti nivoa oksidanasa i antioksidanasa u pljuvački sa intenzitetom inflamacije u parodoncijumu značajno je za bolje razumevanje patogeneze parodontopatije, uvođenje novih preventivnih i dijanostičkih mera kojim bi se otkrilo postojanje parodontopatije u najranijoj fazi, ali i za poređenje rezultata različitih metoda lečenja ovog oboljenja...
Background: Chronic periodontitis is the most prevalent oral inflammatory disease. It appears as a result of imbalance between bacterial colonization of the oral environment and host immune defense. As part of the body's immune response inflammatory mediators are released allowing chemotaxis of immune cells in place of inflammation. In defense of oral tissues from pathogenic microorganisms "first line" are polymorphonuclear leukocytes (PMN). Interaction of leukocytes and bacteria trigger the biochemical and physiological processes that cause the host to neutralize pathogens, but also possible damage to local tissues. Polymorphonuclear leukocytes induced by pathogens are characterized by increased consumption of oxygen (respiratory burst) i.e. increasing the production of free radicals (superoxide anion, hydrogen peroxide, hydroxyl radical, etc.). Released radicals, by oxidative mechanism distort the structure of bacterial cell membrane and thus "kill" bacteria. However, during the defe
...
nse reaction, especially under conditions of overproduction of radicals can lead to oxidative modification of various host biomolecules and damage oral tissue cells, as some kind of "collateral damage". Lipid peroxidation is the oxidative degradation of lipids. It is the process in which free radicals "steal" electrons from the lipids in cell membranes, resulting in cell damage. Lipid peroxidation is a well-established mechanism of cellular injury, and is used as an indicator of oxidative stress in cells and tissues. Lipid peroxides, derived from polyunsaturated fatty acids, are unstable and decompose to form a complex series of compounds. These include reactive aldehydes, of which the most abundant is malondialdehyde (MDA). Therefore, measurement of malondialdehyde is widely used as an indicator of lipid peroxidation. In addition, end-products of lipid peroxidation may be mutagenic and carcinogenic. For instance, the end-product malondialdehyde reacts with deoxyadenosine anddeoxyguanosine in DNA. Although more than 20 base lesions have been identified, only a fraction of these have received appreciable study, most notably 8-oxo-2′deoxyguanosine. This substance is used as indicator of DNA damage...
Faculty:
Универзитет у Београду, Стоматолошки факултет
Date:
11-07-2016
Keywords:
parodontopatija / periodontal disease / oksidativni stres / antioksidansi / pljuvačka / 8-hidroksideoksiguanozin / malondialdehid / superoksiddismutaza / glutationperoksidaza / ukupni antioksidativni status / oxidative stress / antioxidants / saliva / 8-hydroxy deoxyguanosine / malondialdehyde / superoksiddismutaza / glutathione peroxidase / total antioxidant status