Uticaj polimorfizama gena za inflamatorne citokine i njihove receptore na nivo cirkulišućih citokina i kliničke parametre kod pacijenata sa hroničnom parodontopatijom i dijabetes melitusom tipa 2
Influence of polymorphism of proinflammatory cytokines and receptors on serum cytokine level and clinical parameters of chronic periodontitis and Diabetes mellitus type 2.
Author
Matić, Sanja D.
Mentor
Pucar, Ana
Committee members
Milašin, Jelena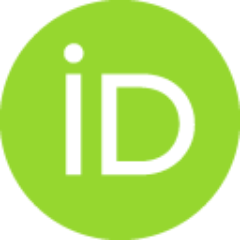 Čakić, Saša
Aleksić, Zoran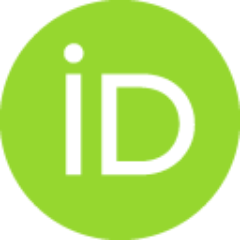 Popović, Branka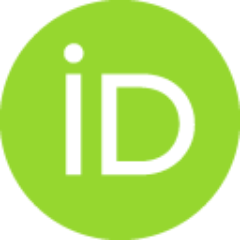 Abstract
Uvod: Hronična parodontopatija (PD) i tip 2 dijabetesa melitusa (T2D) su hronična, inflamatorna poligena oboljenja, koja dele zajedničke patogenetske mehanizme. Već 30 godina parodontopatija se smatra šestom komplikacijom T2D, ali je sve više dokaza o uticaju inflamacije iz parodoncijuma na pojavu i kliničku sliku dijabetesa. S obzirom da je genska podložnos bitna u nastanku i progresiji oba oboljenja, sve je veće interesovanje da se ispita da li su neke varijacije genoma odgovorne za zajedničku podložnost i dvosmernu povezanost ovih oboljenja. Faktor nekroze tumora (TNFα) igra ključnu ulogu u patogenezi oba oboljenja i objašnjava pomenutu dvosmernu povezanost. Blisko strukturalno, funkcionalno odnosno genski povezani sa TNFα su limfotoksin alfa (LTα), kao i njihovi receptori -TNFR1 i TNFR2. Ciljevi studije: S ozirom da polimorfizmi gena ovih molekula utiču na ekspresiju, funkciju ili oslobađanje solubilnih formi ovih citokina/receptora, zanimljivo je bilo ispitati da li polimorfizam n
...
a ovim molekulima mogu uticati na rizik za oboljevanje od PD i/ili T2D. Takođe, ciljevi ove studije bili su ispitivanje uticaja kliničkih parodontoloških parametara (inflamacije iz parodoncijuma) ili polimorfizama (-308G/A TNFα, +252A/G LTα, +36A/G TNFR1 i +676T/G TNFR2) na sistemski nivo pomenutih molekula. Ispitanici, materijal i metode: Ispitanici (N=180) su raspoređeni u tri grupe: sistemski zdravi ispitanci bez kliničkih znakova PD (ZK grupa), sistemski zdravi ispitanici sa dijagnostikovanom PD (PD grupa) i ispitanici sa dijagnostikovanim T2D i PD (T2D grupa). Kliničkim pregledom parodoncijuma praćeni su plak indeks Silness-Loe (PI), krvarenja na provokaciju (KNP), dubina sondiranja (DS) i nivo pripojnog epitela (NPE). Uticaj inflamiranog parodoncijuma na sistemski nivo citokina kvantifikovan je PESA i PISA parametrima. Detekcija polimorfizama vršena RFLP-PCR metodom iz DNK izolovanih iz briseva bukalne sluzokože. Koncentracija ispitivanih molekula određivana je ELISA metodom. Pratili smo i uticaj bihejvioralnih faktora na kliničke parametre oboljenja i na sistemski nivo citokina putem regresionih modela. Rezultati: Polimorfizam -308G/A TNFα nije se izdvojio kao faktor rizika za oboljevanje od PD ili T2D. AA genotip (OR=0,173, CI=0,036-0,837, p=0,022) i alel A (OR=0,563, CI=0,334-0,936, p=0,029) ovog polimorfizma pokazao je protektivan efekat za oboljevanje od PD i T2D u odnosu na PD. AG genotip (OR=2,75, CI=1,184-6,380, p=0,019) i alel G (OR=1,824, CI=1,047-3,176, p=0,032) +252A/G LTα polimorfizma izdvojili su se kao nosioci povećanog rizika za oboljevanje od PD...
Introduction: Chronic periodontitis (CP) and Type 2 Diabetes (T2D) are two common chronic inflammatory diseases. Although of different origin, they share some pathogenetic mechanisms. CP has been considered as the sixth complication of T2D for 30 years now, but also there is increasing evidence about the influence of inflammation from periodontium on T2D onset and progression. According that both diseases are polygenic and genetic susceptibility for CP or T2D is widely studied, it would be useful to explore if some genetic variations are responsible for cross-susceptibility or bidirectional relationship of mentioned diseases. Tumor Necrosis Factor (TNFα) plays key role in pathogenesis of both diseases and could explain their bidirectional relationship. TNFα is structurally, functionally or genetically related with Lymphotoxin alpha (LTα) and their receptors TNFR1 and TNFR2. Aims: According that Single Nucleotide Polymorphisms (SNPs) on genes for mentioned molecules regulates their expr
...
ession, function or cleavage, it would be interesting to explore if SNPs of TNFα and its related molecules may be responsible for susceptibility for CP and/or T2D. Further, the aims of this study were to study if serum levels of TNFα, LTα, TNFR1 and TNFR2 are influenced by clinical periodontal parameters (inflammation from periodontium) or SNPs (-308G/A TNFα, +252A/G LTα, +36A/G TNFR1 and +676T/G TNFR2). Subjects, Materials and Methods: This study of association included 180 subjects divided into three groups: systematically health subjects without CP (HC group), systematically health subjects with CP (PD group) and patients with diagnosed CP and T2D (T2D group). Plaque Index (PI), Bleeding on Probing (BOP), Probing Pocket Depth (PPD) and Clinical Attachment Level (CAL) were measured at six points of each tooth except third molars. Impact of inflammation from periodontium on circulating levels were measured by Periodontal Epithelial, Surface Area (PESA) and Periodontal Inflamed Surface Area (PISA) parameters. SNPs were detected using Polymerase Chain Reaction- Restriction Fragment Length Polymorphism (PCR-RFLP) from DNA isolated from buccal epithelial cells. Serum concentrations of TNFα, LTα, TNFR1 and TNFR2 were measured by ELISA method. Impact of behavioral characetistic on clinical parameters and serum concentrations of cytokines were measured. Results: -308G/A TNFα SNP did not show risk effect for PD or T2D...
Faculty:
Универзитет у Београду, Стоматолошки факултет
Date:
11-07-2016
Projects:
Keywords:
Hronična parodontopatija / Chronic Periodontitis / Tip 2 dijabetesa / polimorfizmi / TNFα / LTα / TNFR1 / TNFR2 / PCR-RFLP / ELISA / genska podložnost / Type 2 Diabetes / SNP / TNFα / LTα / TNFR1 / TNFR2 / PCR-RFLP / ELISA / genetic susceptibility