Fizička aktivnost i energetska potrošnja učenika osnovne škole
Physical activity and energy expenditure in elementary school students
Author
Pašić, Milan B.
Mentor
Milanović, Ivana
Committee members
Radisavljević-Janić, Snežana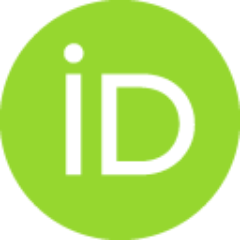 Ostojić, Sergej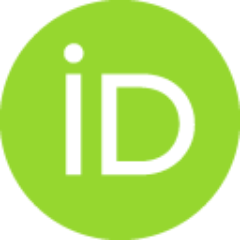 Abstract
Fizička aktivnost (PA) predstavlja važan segment zdravlja u toku odrastanja dece. Znanja o nivoima i obrascima PA kod dece su ograničena, prvenstveno zbog teškoća pri merenju aktivnosti u normalnom svakodnevnom životu. Nedostatak PA označen je kao jedan od rizika smanjenog zdravstvenog statusa, dok se gojaznost u današnjem vremenu počela tretirati kao bolest. Cilj ovog istraživanja bila je procena fizičke aktivnosti i energetske potrošnje (EE) učenika osnovne škole uzrasta 13-15 godina iz gradske sredine. Fizička aktivnost i energetska potrošnja procenjivani su u odnosu na pol, telesni status, sportsku angažovanost učenika tokom posmatranog perioda. Takođe, cilj istraživanja bilo je ispitivanje dostizanja preporučenog optimalnog vremena za bavljenje fizičkom aktivnošću od strane učenika. Istraživanje je obuhvatilo 115 učenika (53 dečaka i 62 devojčice) osnovne škole u Beogradu, sa prosečnom starošću od 14.0 (SD = 0.6) godina. EE, trajanje i nivo PA procenjivani su na osnovu više-senzor
...
nog uređaja SenseWear Pro3 Armband (SWA) (BodyMedia Inc, Pittsburgh, PA, USA) koji je validan, precizan i pouzdan. EE, trajanje i nivo PA mereni su četiri dana tokom 24 sata (uključujući dva radna i dva dana vikenda). Analiza varijanse je primenjena za ispitivanje uticaja pola, telesnog statusa i sportske angažovanosti u okviru EE i trajanja PA. Posmatrana relativizovana EE kod adolescenata tokom četiri dana iznosila je prosečno 185.3 ± 25.0 kJ/kg/danu, dok je EE tokom PA iznosila 69.4 ± 29.2 kJ/kg/danu. Učenici su najviše vremena proveli u laganom režimu prosečno 241.7 ± 62.8 min/danu i ukupno su bili fizički aktivni 196.0 ± 73.5 min/danu. U okviru nivoa PA, 76% vremena su proveli tokom umerene PA (MPA), 21% u energičnoj PA (VPA) i 3% u veoma energičnoj PA (VVPA). Rezultati koji su analizarini pomoću ANOVA-e, pokazali su da postoje polne razlike u svim posmatranim varijablama, u toku ukupnog vremena, radnih dana i dana vikenda. Posmatrane su ukupna dnevna EE (p<0.001), EE tokom PA (p<0.001) i ukupna PA (p<0.001) obavljene u okviru različitih intenziteta PA...
Physical activity (PA) is very important for children's health during their growth. Their knowledge of PA levels and patterns is limited, primarily because of the difficulty in measuring normal daily life activities. Lack of PA is marked as one of the risks of the reduced health status, while obesity is treated as a disease. The aim of this study was to evaluate physical activity and energy expenditure (EE) in elementary school students aged 13-15 years from urban areas. Physical activity and energy expenditure were evaluated in relation to gender, weight status and students'sports involvement during the period. Also, the aim of the research was to examine the students' achievement of the recommended optimal time for physical activity. The study included 115 students (53 boys and 62 girls) from an elementary school in Belgrade, with an average age of 14.0 (SD = 0.6). The EE and PA duration and level were estimated by a multi-sensor device SenseWear Pro3 Armband (SWA) (BodyMedia Inc., P
...
ittsburgh , PA, USA) that is valid, reliable and precise. The EE and PA duration and level were measured during four days for 24 hours (including two weekdays and two weekend days). Variance analysis was applied to examine the impacts of gender, weight status and sports involvement during the EE and PA. The observed relativized adolescents' EE in four days was approximately 185.3 ± 25.0 kJ/kg/day, while the EE during the PA was 69.4 ± 29.2 kJ/kg/day. Students spent most of their time in a light mode which resulted in an average of 241.7 ± 62.8 min/day and their total physical activity was 196.0 ± 73.5 min/day. As to PA, 76% of the time was spent in a moderate PA (MPA), 21% in a vigorous PA (VPA) and 3% in a very vigorous PA (VVPA). The results analysed with ANOVA test, showed that there are gender differences in all observed variables during the entire time, weekdays and weekend days. The observed the total daily EE (p<0.001), the EE during the PA (p<0.001) and the total PA (p<0.001) performed at different PE intensity...
Faculty:
Универзитет у Београду, Факултет спорта и физичког васпитања
Date:
12-07-2016
Projects:
Keywords:
telesni status / weight status / gojaznost / adolescenti / sportisti / radni dani / dani vikenda / obesity / adolescents / athletes / school days / weekend days