Uloga laserske endoskopske litotripsije u hirurškom lečenju urolitijaze kod dece
The role of laser endoscopic lithotripsy in the surgical treatment of urolithiasis in children
Author
Ilić, Predrag N.
Mentor
Đorđevic, Miroslav
Committee members
Krstić, Zoran
Bojanić, Nebojša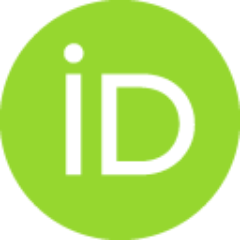 Živković, Stojan

Abstract
Urolitijaza kod dece javlja se sa znatno manjom učestalošću nego kod odraslih. Mnogo je poteškoća koje hirurško lečenje urolitijaze u dečijem dobu čine kompleksnim i specifičnim. Pedijatrijski instrumenti su znatno manji i zahtevniji za rukovanje. U aktuelnoj literaturi ne postoji konsenzus o najefikasnijem načinu lečenja. Opcije su: ekstrakorporalna litotripsija, intrakorporalna (endoskopska) litotripsija – pneumatska i laserska, perkutana nefrolitotripsija i otvorena hirurgija. Istraživali smo efikasnost i bezbednost laserske endoskopske litotripsije u lečenju kamena u bubregu kod dece. U našoj prospektivnoj kohortnoj studiji analizirali smo bolesnike lečene ureterorenoskopskom laserskom nefrolitotripsijom (ispitivana grupa) koji su lečeni u periodu od marta 2012. do marta 2014. godine. Kontrolnu grupu činili su bolesnici lečeni pneumatskom endoskopskom litotripsijom od 2007. do 2012. godine. Bolesnici su ispitivani u odnosu na uzrast, pol, lokalizaciju i veličinu kalkulusa, komplika
...
cije i uspešnost lečenja, u periodu od najmanje šest meseci posle endoskopskog lečenja. Ureterorenoskopija (semirigidna ili fleksibilna) i laserska nefrolitotripsija učinjene su kod 36 bolesnika ispitivane grupe, kod kojih su primenjene 44 hirurške intervencije. U kontrolnoj grupi semirigidna ureterorenoskopija i pneumatska litotripsija učinjene su kod 32 pacijenta, sa ukupno 47 primenjenih hirurških intervencija. Odnos prema polu (17 devojčica i 19 dečaka u ispitivanoj, odnosno, po 16 devojčica i dečaka u kontrolnoj grupi) i prosečan uzrast bolesnika (ispitivana grupa: 9,5 godina, opseg 2-17; kontrolna grupa: 9,1 godina, opseg 2-17) u obe grupe ispitanika bili su slični (p > 0,05). Odnos solitarnih prema multiplim kalkulusima (30:6 u ispitivanoj, 27:5 u kontrolnoj grupi) bio je, takođe, sličan u obe grupe (p > 0,05). Lokalizacija kalkulusa u ispitivanoj grupi je: pijelon kod 10 (27,8%) bolesnika, čašice gornjeg pola bubrega 10 (27,8%) i čašice donjeg pola kod 16 (44,4%) bolesnika. U kontrolnoj grupi: pijelon kod 17 (53,1%), čašice gornjeg pola kod 10 (31,3%) i čašice donjeg pola kod 5 (15,6%) bolesnika...
Urolithiasis in children is not so frequent as in adults, but there are many difficulties which make the surgical treatment more complex and specific in pediatric age. Children have narrow urinary tract. That is why pediatric instruments are small-caliber and the instrumentation is very demanding. There is no consensus in literature about the most effective kind of treatment. The options are: extracorporeal schock wave lithotripsy, intracorporeal (endoscopic) lithotripsy – pneumatic and laser, percutaneous nephrolithotripsy and open surgery. We evaluated the effectiveness and safety of laser endoscopic lithotripsy in the treatment of renal stones in children. We performed the prospective cohort study to analyse the patients who were treated with ureterorenoscopic laser nephrolithotripsy (study group) between March 2012 and March 2014. The control group consisted of patients who were treated with pneumatic endoscopic lithotripsy between 2007 and 2012. The patients were evaluated with re
...
spect of gender, age, stone location, stone size, complications and stone-free rate at least six months after the endoscopic procedure. Ureterorenoscopy (semirigid or flexible) and laser-nephrolithotripsy were performed in the total number of 44 procedures in 36 patients in study group. In control group semirigid ureterorenoscopy and pneumatic lithotripsy were performed in the total number of 47 procedures in 32 patients. The female/male ratios (17:19 and 16:16, respectively) and mean ages of the patients (9.5, range 2-17 and 9.1, range 2-17, respectively) in both groups were similar (p > 0.05). Single/multiple stones ratios (30:6 and 27:5, respectively) were also similar in both groups (p > 0.05). The location of the stone in study group was: renal pelvis in 10 (27.8%), upper pole calices in 10 (27.8%) and lower pole calices in 16 (44.4%) patients. In control group: renal pelvis in 17 (53.1%), upper pole calices in 10 (31.3%) and lower pole calices in 5 (15.6%) patients. In study group stones were located in left kidney in 12 (33.3%), in right kidney in 18 (50%) and in both kidneys in 6 (16.7%) patients. In control group in left kidney in 11 (34.4%), in right kidney in 15 (46.9%) and in both kidneys in 6 (18.7%) patients...
Faculty:
Универзитет у Београду, Медицински факултет
Date:
31-08-2016
Keywords:
urolitijaza / urolithiasis / children / laser / endoscopic / lithotripsy / deca / laserska / endoskopska / litotripsija