Procena individualnih prediktivnih faktora za nastanak karcinoma kolona
An analysis of individual predictive factors for the development of colon carcinoma
Author
Tomašević, Ratko S.
Mentor
Milosavljević, Tomica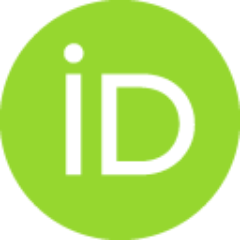 Committee members
Krstić, Miodrag
Pekmezović, Tatjana
Golubović, Gradimir

Abstract
Uvod: Kolorektalni karcinom (CRC) najčešće nastaje sporadično kao rezultat akumulacije genetskih promena u sadejstvu sa različitim spoljašnjim uticajima kao rizičnim faktorima. Jedan je od najčešćih malignih tumora kod oba pola i značajan zdravstveni problem kako u svetu tako i u Srbiji. Nažalost, polovina bolesnika se otkriva u uznapredovaloj fazi bolesti. Stoga su prepoznavanje prediktivnih faktora za nastanak bolesti i prevencija od izuzetnog značaja u borbi protiv ekspanzije CRC-a. Cilj: Utvrđivanje prediktivnog značaja pojedinih demografskih, naslednih, socioekonomskih i dijetetskih faktora kao i celokupnog stila života za nastanak kolorektalnog karcinoma koristeći pojedine statističke pokazatelje i Bayes-ovu analizu u cilju identifikacije najznačajnijih za nastanak bolesti. Želeli smo da procenimo prediktivni potencijal biomarkera karcinoembrionskog antigena (CEA) i karbohidratnog antigena 19-9 (CA 19-9) kod detekcije obolelih u ranim fazama bolesti. Cilj je bio i dizajniranje no
...
vog grafičkog okvira koji povezuje pojedine parametre i određuje njihov značaj u individualnoj proceni rizika. Metode: Ova prospektivna studija slučajeva i kontrola je sprovedena je u Kliničko bolničkom centru Zemun u Službama gastroenterologije, opšte hirurgije i traumatologije tokom 2014. i 2015. godine. U istraživanje je uključeno 372 ispitanika od kojih je 181 bolesnik sa histološki potvrđenom dijagnozom karcinoma kolona i 191 ispitanik u kontrolnoj grupi koji su primljeni zbog akutnih, neneoplastičnih razloga. Da bi se prikupile relevantne informacije vezane za faktore rizika dizajniran je specijalni upitnik. Pitanja su se odnosila na širok spektar potencijalnih uticaja nepromenljivih i promenljivih rizičnih faktora. Dijagnostika kolorektalnog karcinoma je podrazumevala kliničke, endoskopske, histopatološke i laboratorijske preglede, ultrazvuk i kompjuterizovanu tomografiju u skladu sa dobrom kliničkom praksom. U statističkoj analizi prediktivne sposobnosti pojedinih parametara korišćena je binarna logistička regresiona analiza. Dijagnostička tačnost tumorskih markera utvrđena je izračunavanjem senzitivnosti, specifičnosti i primenom Receiver Operating Characteristics (ROC) krive...
Introduction: Colorectal carcinoma (CRC) usually arises sporadically and results from interaction of genetic changes accumulation with some different external risk factors. It is one of the most frequent cancers among both genders and important health problem worldwide, as well as in Serbia. Unfortunately, the halves of the patients are detected in advanced disease. Therefore, an identification of CRC development predictive factors is crucial in the cope with it. Objective: To identify and assess the predictive significance of certain demographic, hereditary, socioeconomic, dietary and lifestyle factors as the most important causes of CRC by using of certain statistical indicators and Bayesian analysis. Additionally, predictive power of biomarkers (carcinoembryonic antigen - CEA and carbohydrate antigen 19-9 - CA 19-9) in the patient's early stages disease detection was evaluated. Another aim of the study was to design a new graphical framework that linked individual parameters and det
...
ermined their importance in individual risk assessment. Methods: This prospective case control study was conducted at the Departments of Gastroenterology, General surgery and Traumatology of Clinical Hospital Centre Zemun during 2014-2015. Out of 372 patients, 181 were with histologically confirmed CRC and 191 control subjects were hospitalized due to acute non neoplastic reasons. In order to collect relevant information regarding risk factors, a special questionnaire was designed. The questions encompassed wide range impacts of determined risk factor. Diagnostic evaluation of CRC included clinical, endoscopic, histological, and laboratory examinations. Additionally, imaging procedures for secondaries detection were performed (abdominal ultrasound and computed tomography), according to good clinical practice. Binary logistic regression analysis model was used for assessment of predictive ability of individual parameters. The diagnostic accuracy of tumor markers was determined by calculating the sensitivity, specificity and application of Receiver Operating Characteristics (ROC) curve. BayesianLab server version 5.4. was used in the purpose of Bayesian analysis...
Faculty:
University of Belgrade, School of Medicine
Date:
31-08-2016
Keywords:
Kolorektalni karcinom / Colorectal carcinoma / faktori rizika / Bayes-ova analiza / risk factors / Bayesian analysis