Nivoi međućelijskog adhezionog molekula-1 i vaskularnog ćelijskog adhezionog molekula-1 u serumu obolelih od bipolarnog afektivnog poremećaja i shizofrenije
The levels of intercellular adhesion molecule-1 and vascular cell adhesion molecule-1 in sera of patients with bipolar disorder or schizophrenia
Author
Pantović-Stefanović, Maja
Mentor
Ivković, Maja
Committee members
Petronijević, Nataša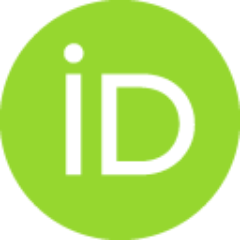 Damjanović, Aleksandar
Stanojlović, Olivera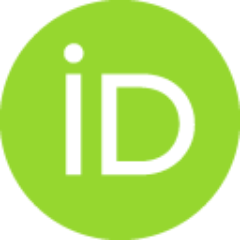 Mihajlović, Goran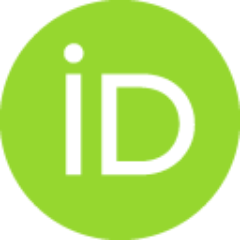 Abstract
Uvod. Ćelijski adhezioni molekuli imaju važnu ulogu u inflamatornim procesima za koje se veruje da posreduju u nastanku psihotičnih i afektivnih duševnih oboljenja. Ciljevi istraživanja. Ciljevi sitraživanja bili su: odredjivanje nivoa serumskih koncentracija solubilnog medjućelijskog adhezionog molekula-1 (sICAM-1) i solubilnog vaskularnog ćelijskog molekula-1 (sVCAM-1) kod obolelih od bipolarnog afektivnog poremećaja (BAP) i shizofrenije (SCH) i zdravih ispitanika; poredjenje serumskih koncentracija sICAM-1 i sVCAM-1 obolelih u odnosu na zdrave ispitanike; ispitivanje promene serumskih koncentracija sICAM-1 i sVCAM-1 u remisiji u odnosu na akutnu fazu bolesti kod BAP/SCH; i finalno, ispitivanje povezanosti nivoa sICAM-1 i sVCAM-1 sa stepenom psihopatologije, kliničkim karakteristkama toka bolesti i primenjenim farmakoterapijskim protokolima. Materijal i metod. Istraživanje predstavlja kliničku, prospektivnu, otvorenu, eksperimentalnu studiju ispitivanja serumskih nivoa sICAM-1 i sVCA
...
M-1 kod obolelih od BAP (n = 82) i SCH (n = 66) u akutnoj fazi bolesti i remisiji, u odnosu na i zdrave ispitanike (n = 73). Podaci su prikupljeni putem sledećih upitnika: polu-strukturisani psihijatrijski upitnik, skala opšteg kliničkog utiska, skala globalne ocene funkcionisanja, kratka skala za psihijatrijsku procenu, skala za procenu pozitivnog i negativnog sindroma shizofrenije, Montgomeri-Ašberg skala za procenu depresivnosti, Jangova skala za procenu manije, skala za procenu shizo-bipolarnosti. Odredjivanje serumskih nivoa koncentracije adhezionih molekula vršeno je ELISA metodom. U okviru studije obavljena je procene težine bolesti, prisutne psihopatologije, toka bolesti i akutne i longitudinalne primene farmakoterapije. U statističkoj obradi podataka su korišćene metode deskriptivne statistike, metode bivarijatne analitičke statistike (Studentov t-test za nezavisne uzorke, χ2- test, korelaciona analiza) i multivarijatne metode (parcijalna korelaciona analiza, linearna regresiona analiza, ANCOVA analiza, analiza medijatorskih i moderatorskih efekata). Kao kovarijate upotrebljeni su pol, pušacki status, indeks telesne mase i starost...
Background. Adhesion molecules play an important role in inflammatory processes that underlie etiopathogenesis of psychotic and affective disorders. Aims. The aims of the study were to: assess the differences in serum concentrations of soluble intercellular adhesion molecule-1 (sICAM-1) and soluble vascular cell adhesion molecule-1 (sVCAM-1) among patients with bipolar disorder (BAP) and schizophrenia (SCH); compare the serum concentrations of sICAM-1 and sVCAM-1 among patient groups and healthy controls; assess the alterations in serum concentrations of sICAM-1 and sVCAM-1 in acute phase and remission of the disorders; and to assess the association between sICAM-1/sVCAM-1 and current psychopathology, clinical characteristics of the disorder and pharmacotherapeutic treatment. Material and method. The study was designed as clinical, prospective, open, experimental study assessing the serum levels of sICAM-1 and sVCAM-1 in patients with BAP (n = 82) and SCH (n = 66) in acute phase and re
...
mission, and compared to healthy controls (n = 73). The data were collected by: semi-structured psychiatric interview, Clinical Global Impression, Global Assessment of Functioning, Brief Psychiatric Rating Scale, Positive and Negative Syndrome Scale for Schizoprenia, Montgomery-Asberg Depression Rating Scale Young Mania Rating Scale, Schizo-Bipolar Scale. Serum levels of adhesion molecules were measured by ELISA. The severity of the disorder, current psychopathology, course of ilness and acute and longitudinal treatment were assessed within the study. Methods of descriptive statistics, bivariant analytical statistic (Student's t-test, χ2- test, correlation analysis) and multivariant statistic (partial corelation, linear regression analysis, ANCOVA analysis, analysis od mediating and moderatory effect) were used to analyze the data. Gender, smoking habits, body mass index and age were used as covariates. Results. The results show that the levels of sVCAM-1 differ between BAP and SCH in the acute phase and remission. The differences in the levels of sICAM-1 were not observed. The levels of adhesion molecules were altered in both patient groups when compared to healthy controls...
Faculty:
Универзитет у Београду, Медицински факултет
Date:
31-08-2016
Keywords:
adhezioni molekuli / cell adhesion molecules / bipolarni afektivni poremećaj / shizofrenija / bipolar disorder / schizophrenia