Uticaj stepena inhibicije funkcije trombocita nakon primene dvojne antiagregacione terapije na ishod bolesnika lečenih elektivnom perkutanom koronarnom intervencijom
Influence of the degree of platelet inhibition on dual antiplatelet therapy on outcomes of patients treated by elective percutaneous coronary intervention
Author
Čolić, Mirko D.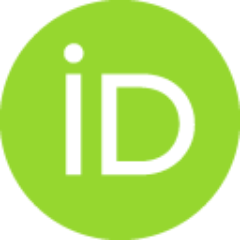 Mentor
Mrdović, Igor B.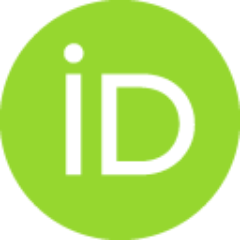 Committee members
Ostojić, Miodrag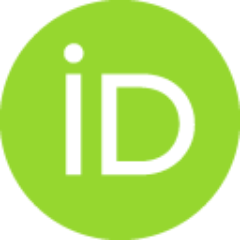 Babić, Rade
Matić, Mihajlo

Abstract
Uvod: Krvarenje nakon perkutanih koronarnih intervencija (PCI) je važna komplikacija sa značajnim nepovoljnim uticajem na prognozu. Cilj: Da se proceni prediktivna vrednost preterano niske rezidualne reaktivnosti trombocita na dvojnu antiagregacionu terapiju aspirinom i klopidogrelom, za krvarenje nakon elektivne PCI. Metodologija i rezultati: Kod 481-nog uzastopnog bolesnika sa elektivnom PCI, izvršeno je testiranje funkcije trombocita pomoću Multiplejt analizatora, gde je ispitivana reaktivnost trombocita indukovana arahidonskom kiselinom (ASPI) i adenozin difosfatom (ADP), neposredno pre PCI i 24 časa nakon PCI. Pacijenti su praćeni prosečno 15.34±7.19 meseci. Primarni cilj studije bio je pojava svakog krvarenja, dok je sekundarni cilj bila pojava ishemijskog neželjenog srčanog događaja (MACE). Učestalost svih, BARK≤2, i BARK≥3 krvarenja prema BARK klasifikaciji je bila 19%, 18% i 1%, odgovarajuće. Grupe sa svim, i BARK≤2 krvarenjima, su imale niže prosečne vrednosti multiplejtADP t
...
esta nakon 24 časa, u poređenju sa grupom bez krvarenja: 45.30±18.63 U prema 50.99±19.01 U; p=0.005; i 45.75±18.96 U prema 50.99 ± 18.99 U; p=0.01; odgovarajuće. Ženski pol (HR 2.11; CI 1.37-3.25; p=0.001), prethodni infarkt miokarda (HR 0.56; CI 0.37-0.85; p=0.006), niska telesna težina (HR 0.78; CI 0.62-0.98; p=0.03), i vrednosti multiplejt ADP testa nakon 24 časa od PCI ispod medijane (HR 0.75; CI 0.61-0.93; p=0.009) su bili nezavisni prediktori svih krvarenja, određeni pomoću Koksove univarijantne analize. Nakon uravnoteženja razlika između poređenih grupa, multiplejt ADP test nakon 24h, je bio jedini nezavisni prediktor za sva (HR 0.7; CI 0.56-0.87; p=0.002), i BARK≤2 (HR 0.71; CI 0.56-0.89; p=0.003) krvarenja putem Koksove univarijantne analize. Zaključak: MultiplejtADP test pre i nakon PCI, je bio povezan sa svim i BARK≤2 krvarenjima nakon elektivne PCI...
Background: Bleeding after percutaneous coronary interventions (PCI) is an important complication with impact on prognosis. Aim: To evaluate the predictive value of enhanced platelet responsiveness to dual antiplatelet therapy with aspirin and clopidogrel, for bleeding, after elective PCI. Method and results: We performed multiple electrode aggregometry (MAE) platelet functional tests induced by arachidonic acid (ASPI) and adenosine-diphosphate (ADP) before PCI, and 24 hours after PCI, in 481 elective PCI patients who were followed-up for an average of 15.34±7.19 months. Primary end point was the occurrence of any bleeding, while ischemic major adverse cardiovascular event (MACE) was a secondary endpoint. The incidence of total, BARC≤2, and BARC≥3 bleeding, according to BARC classification, was 19%, 18% and 1%, respectively. Groups with any, and BARC≤2 bleeding, had a lower average value of MAE ADP test after 24h, compared to the group without bleeding: 45.30±18.63 U vs. 50.99±19.01 U;
...
p=0.005; and 45.75±18.96 U vs. 50.99 ± 18.99 U; p=0.01; respectively. Female gender (HR 2.11; CI 1.37-3.25; p=0.001), previous myocardial infarction (HR 0.56; CI 0.37-0.85; p=0.006), lower body mass (HR 0.78; CI 0.62-0.98; p=0.03), and MAE ADP test after 24h (HR 0.75; CI 0.61-0.93; p=0.009) were the independent predictors for any bleeding by Cox univariate analysis. After adjustment, MAE ADP test after 24h, was the only independent predictor for any (HR 0.7; CI 0.56-0.87; p=0.002), and BARC≤2 (HR 0.71; CI 0.56-0.89; p=0.003) bleeding, by Cox multivariate analysis. Conclusion:MAE ADP test before and after PCI, was associated with any, and BARC≤2 bleeding after elective PCI.
Faculty:
Универзитет у Београду, Медицински факултет
Date:
31-08-2016
Keywords:
krvarenje / PCI / PCI / testovi funkcije trombocita / bleeding / platelet function testing