Značaj konzervirajućih operacija u lečenju lokalizovanog karcinoma bubrežnog parenhima
The importance of conservative surgery in the treatment of localized renal cell carcinoma
Author
Janičić, Aleksandar
Mentor
Tulić, Cane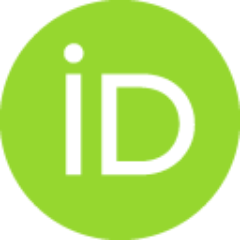 Committee members
Džamić, Zoran
Aćimović, Miodrag
Đokić, Milan

Abstract
U ovoj kohortnoj studiji ispitivali smo značaj konzervirajućih operacija u lečenju lokalizovanog karcinoma bubrežnog parenhima. U našem radu analizirane su: epidemiološke karakteristike, patoanatomske karakteristike tumora, patohistološke karakteristike, vrste operativnog lečenja, hirurške komplikacije i preživljavanje bolesnika sa lokalizovanim karcinomom bubrežnog parenhima. Ova studija sprovedena je na Urološkoj klinici Kliničkog centra Srbije u periodu 1996-2015.godine. Posebno su analizirani podaci koji su se odnosili na: godine starosti bolesnika u vreme hirurškog lečenja, pol bolesnika, komorbiditet, lokalizacija tumora, veličinu tumorske lezije, patohistološki tip. Za analizu podataka korišćene su metode deskriptivne i analitičke statistike, a za analizu preživljavanja primenjena je Kaplan-Majerova metoda. Od 204 bolesnika 120 (58,82%) bili su muškarci, a 84 (41,18%) su bile žene. Prosečna starosna dob bila je 58,808+-12,13 (24-79). Asimptomatska prezentacija tumora bila je kod
...
62,25% bolesnika. Prosečna veličina tumorske lezije iznosila je 38,64+-8,06 mm, a naveći broj bolesnika imao je tumor veličine 4cm. Kod 115 pacijenata urađena je konzervirajuća operacija zbog lokalizovanog karcinoma bubrežnog parenhima. Iz imperativnih indikacija poštedna operacija urađena je kod 32 bolesnika, dok je iz elektivnih razloga konzervirajuća operacija sprovedena kod 83 bolesnika. U našem istraživanju 79 bolesnika bilo je sa lokalizovanim karcinomom bubrega veličine do 4cm (T1a stadijuma) koji su operisani konzervirajućom operacijom u prisustvu normalnog kontralateralnog bubrega (elektivna indikacija). Kod 89 bolesnika sa lokalizovanim tumorom T1a stadijuma urađena je radikalna nefrektomija u prisustvu normalnog nalaza na suprotnom bubregu. Analizom naših rezultata zaključili smo da broj poštednih operacija iz godine u godinu raste, kao i da je sve veći broj pacijenata koji je lečen konzervirajućom procedurom iz elektivnih indikacija zbog lokalizovanog karcinoma bubrežnog parenhima. Iz analize petogodišnjeg preživljavanja Kaplan-Majerovom metodom pokazano je da nema razlike u preživljavanju između pacijenata kojima je urađena poštedna operacija bubrega i radikalna nefrektomija zbog tumora bubrega T1a stadijuma.
In this cohort study we examined the importance of conservative surgery in the treatment of localised renal parenchyma carcinoma. In the course of study we analysed epidemiological features, pathoanatomic features of the tumour, pathohistological features, types of operative treatment, surgical complications and survival rate of the patients with localised renal parenchyma carcinoma. The study was conducted at the Urology Clinic of the Clinical Centre of Serbia in the period between 1996 and 2015. Data referring to patients' age at the time of the surgical treatment, gender, comorbidity, tumour localisation, the size of tumour lesion and pathohistological type was analysed separately. Methods of descriptive and analytical statistics were used to analyse the data, and the Kaplan-Majer method was applied to analyse the survival rate. Out of 204 patients, 120 (58.82%) were male, and 84 (41.18%) were women. The average age of the patients was 58,808 +-12.13 (24-79). With 62.25% of the pati
...
ents tumours presented asymptomatically. The average size of tumour lesion was 38.64+- 8.06mm, and the largest number of patients had 4cm tumours. 115 patients underwent conservative surgery because of the localised renal parenchyma carcinoma. Conservative surgery due to imperative indications was performed on 32 patients, whereas 83 patients underwent conservative surgery due to elective reasons. In our study, 79 patients had localised renal carcinomas up to 4cm in size (T1a stage), which were removed by conservative surgery in the presence of a normal contralateral kidney (elective indication). 89 patients with localised T1a stage tumours underwent a radical nephrectomy in the presence of normal contralateral kidney findings. After analysing our results, we concluded that the number of conservative surgeries has been growing over the years, and that there was an increasing number of patients treated for the localised renal parenchyma carcinoma by conservative procedures due to elective indications. The analysis of five-year survival rate has shown that there is no difference in survival rates between the patients who had conservative renal surgery and those who had radical nephrectomy due to T1a stage renal tumour.
Faculty:
Универзитет у Београду, Медицински факултет
Date:
31-08-2016
Projects: