Proteinaze mlečno-kiselinskih bakterija: diverzitet u mezofilnim vrstama laktobacila i uticaj na aktivnost bakteriocina
Proteinases of lactic acid bacteria: diversity in mesophilic species of lactobacilli and impact on bacteriocin activity
Author
Vukotić, Goran N.
Mentor
Fira, Đorđe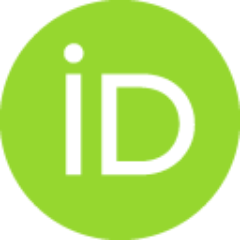 Committee members
Kojić, Milan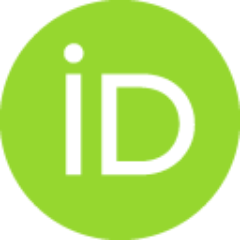 Jovčić, Branko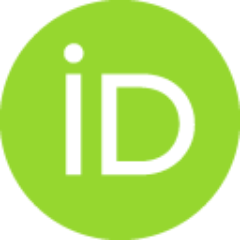 Polović, Natalija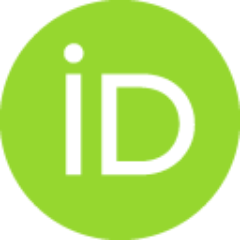 Abstract
Mlečno-kiselinske bakterije su mikroorganizmi od izuzetnog značaja kako za industriju fermentisanih proizvoda, tako i za medicinu gde kao probiotici dobijaju sve veći značaj. Proteinaze i bakteriocini, molekuli koje ove bakterije sekretuju u ekstraćelijsku sredinu, imaju važnu ulogu u oba ova aspekta. Proteinaze su veliki ekstraćelijski enzimi uključeni u prvi korak digestije proteina iz vanćelijske sredine i neophodne su za efikasan rast bakterija u sredinama siromašnim malim peptidima i slobodnim aminokiselinama. U ovom radu je analizirana proteolitička aktivnost različitih mezofilnih laktobacila, pripadnika Lb. casei i Lb. plantarum grupa prema pet različitih proteina mleka. Utvrđeno je da Lb. zeae LMG17315 poseduje najefikasniju proteolitičku aktivnost, s obzirom da hidrolizuje sve ponuđene supstrate. Takođe pokazano je da se proteinaze ovog soja odvajaju u medijum u aktivnom obliku. Lb. casei ATCC393, soj sa kontroverznim sistematičkim statusom, pokazao je sličnu, ali m
...
anje efikasnu proteolitičku aktivnost. Prisustvo različitih proteinaznih gena u ispitivanim sojevima analizirano je DNK-DNK hibridizacijom i PCR metodom. Utvrđeno je da LMG17315 poseduje sekvence gena koje kodiraju katalitičke domene za tri, a ATCC393 za jednu proteinazu. Kod soja LMG17315 je utvrđeno da poseduje prtP-sličan i prtR-sličan gen, dok je kod oba soja pronađen i novi proteinazni gen, označen kao prtP1. S obzirom na dosadašnji problematičan sistematički status ovih sojeva urađena je i njihova molekularna determinacija čime je stečen bolji uvid u njihove filogenetske odnose. Iako je u relevantnoj literaturi predloženo da ATCC393 treba da bude reklasifikovan u vrstu Lb. zeae, dobijeni rezultati ukazuju na značajne razlike između soja ATCC393 i tipskog soja Lb. zeae LMG17315.
Lactic acid bacteria are microorganisms of great importance for the industry of fermented products as well as for medicine, where they are gaining great attentionas probiotics. Proteinases and bacteriocins, molecules secreted by these bacteria, have important roles in both of these aspects. Proteinases are large enzymes involved the in first steps of digestion of extracellular proteins and are necessary for efficient bacterial growth in environments with low concentrations of small peptides and free amino acids. The proteolytic activity of different mesophilic lactobacilli, members of Lb. casei and Lb. plantarum groups, was tested against five main milk proteins, in this thesis. It was determined that Lb. zeae LMG17315 possessed the most efficient proteolytic activity, since it hydrolyzed all given substrates. In addition, it was shown that proteinases of this strain could be released from cell wall in active form. Lb. casei ATCC393, a strain with controversial systematics,
...
showed similar, but less efficient proteolytic activity. Presence of different proteinase genes in tested strains was analyzed with DNA-DNA hybridization and PCR. It was determined that strain LMG17315 possessed gene sequences coding for catalytic domains of three proteinases, while ATCC393 possessed only one such sequence. Two of these genes in strain LMG17315 were similar to previously characterized prtP and prtR genes, while the third one was a new proteinase gene, here named prtP1. The same gene was found in the genome of ATCC393. Considering the problematic taxonomic status of these strains, methods of molecular determination were applied for better understanding of their phylogenetic relationship. Although many authors suggest that ATCC393 should be reclassified in taxon Lb. zeae, results obtained in this work highlighted some significant differences between these strains.
Faculty:
Универзитет у Београду, Биолошки факултет
Date:
27-05-2016
Projects:
Keywords:
Lactobacillus / Lactobacillus / Lactococcus / proteinaze / PrtP / PrtR / kazein / bakteriocinskaaktivnost / LcnB / digestija / medijum zavisna aktivnost / Lactococcus / proteinases / PrtP / PrtR / casein / bacteriocinactivity / LcnB / digestion / medium dependent activity