Funkcionalne karakteristike fermentisanog čajnog napitka obogaćenog CoffeBerry®-jem
Functional characteristics of the fermented tea beverage enriched with CoffeBerry®
Author
Ahmed, Essawet Najmi
Mentor
Cvetković, Dragoljub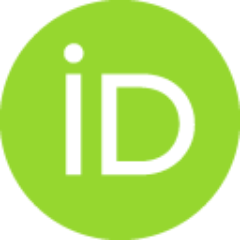 Committee members
Čanadanović-Brunet, Jasna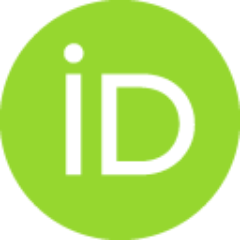 Cvetković, Dragoljub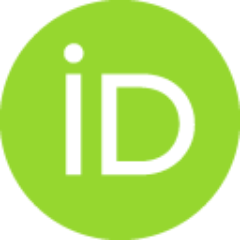 Mašković, Pavle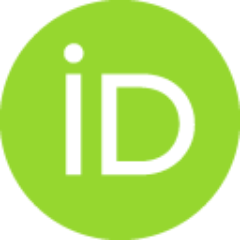 Abstract
Cilj ispitivanja čiji su rezultati prikazani u ovoj doktorskoj disertaciji bio je da se ispita mogućnost dobijanja kombuha napitka od/sa CoffeeBerry® ekstraktom i da se ispitaju njegove funkcionalne karakteristike. CoffeeBerry® ekstrakt kao bogat izvor biološki aktivnih jedinjenja bi obezbedio dodatne funkcionalne karakteristike kombuha napitku u poređenju sa onim pripremljenim na tradicionalan način od zaslađenog crnog čaja. U disertaciji je nakon optimizacije sastava podloge za kultivaciju čajne gljive ispitana (in vitro) antioksidativna, antimikrobna i citotoksična aktivnost kombuhe/fermentacione tečnosti obogaćene CoffeeBerry® ekstraktom. Antioksidativna aktivnost je ispitana ESR (elektron-spin rezonantnom) spektroskopijom na reaktivne hidroksil i stabilne DPPH (1,1-difenil-2-pikrilhidrazil) radikale, kao i kvalitativni i kvantitativni sastav fenolnih jedinjenja, potencijalnih nosilaca biološke aktivnosti (HPLC metodom). Antimikrobna aktivnost je ispitana agardifuzionom metodom na
...
odabrane referentne i izolovane ("divlje") sojeve bakterija (Gram-pozitivnih i Gram-negativnih) i kvasaca. Citotoksična aktivnost uzoraka na rast odabranih ćelijskih linija: Hep2c (Human larynx carcinom), RD (Rhabdomyosarcoma) i L2OB (mišija tumorska fibrolastna linija u koju su transfektovani neki humani geni) ispitana je MTT testom. U navedenim ispitivanjima je tradicionalna kombuha dobijena od zaslađenog crnog čaja korišćena kao kontrolni uzorak. Rezultati su pokazali da CoffeeBerry® ekstrakt značajno doprinosi antioksidativnoj i citotoksičnoj aktivnosti napitka što govori o punoj opravdanosti upotrebe ovog ekstrakta kao funkcionalnog dodatka podlozi za kultivaciju čajne gljive. Kombuha napici od crnog čaja i sa dodatkom CoffeeBerry® ekstrakta pokazali su približno isto delovanje na bakterijske sojeve, dok je delovanje na kvasce izostalo u potpunosti. Primarni nosilac antibakterijske aktivnosti napitaka je sirćetna kiselina.
The aim of this study was to investigate fermentation of sweetened medium prepared with CoffeeBerry® еxtract and functional characteristics of a kombucha beverage enriched with CoffeeBerry® еxtract. Total phenol concentration in unfermented samples, fermentation broths and kombucha beverages made of CoffeeBerry® еxtract and black tea was determined spectrophotometrically whereas qualitative and quantitative concentration of polyphenolic compounds was determined by HPLC method. Antioxidant activity on DPPH and hydroxyl radicals in the same samples was determined on an ESR spectrometer. Fermentation broth and kombucha beverage enriched with CoffeeBerry® еxtract had higher antioxidant activity against both radicals than control samples. Antimicrobial activity of kombucha beverages optimal acidity was tested against selected strains of bacteria (Gram-positive and Gram-negative) and yeast. The main active component of antibacterial activity was acetic acid, but samples did not show any acti
...
vity against yeast Candida albicans and Saccharomyces cerevisiae. Antiproliferative activity of fermentation broth with and without CoffeeBerry® еxtract was measured by MTT test on following cell lines: Hep2c (Human larynx carcinom), RD (Rhabdomyosarcoma) i L2OB (murine tumor fibrolast lines trаnsfеcted by some human genes). The highest antiproliferative activity shown fermentation broth enriched with CoffeeBerry® еxtract, wherein Hep2c cells was the most susceptible.
Faculty:
Универзитет у Новом Саду, Технолошки факултет
Date:
30-09-2016
Keywords:
Kombuha / Kombucha / čajna gljiva / CoffeBerry® / antioksidativna aktivnost / antimikrobna aktivnost / antiproliferativna aktivnost / tea fungus / CoffeeBerry® (Melissa officinalis L.) / antioxidant activity / antimicrobial activity / antiproliferative activity