Značaj intraoperativnog mehaničkog ispiranja u prevenciji kontaminacije kalema kod rekonstrukcije prednje ukrštene veze kolena
Importance of intraoperative mechanical irrigation in prevention of graft contamination in anterior cruciate ligament reconstruction
Author
Rašović, Predrag
Mentor
Milankov, Miroslav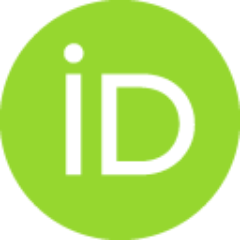 Medić, Deana
Committee members
Savić, Dragan
Tulić, Goran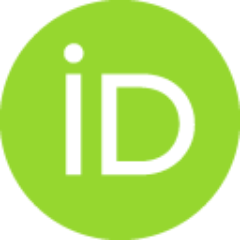 Gusman, Vera
Ninković, Srđan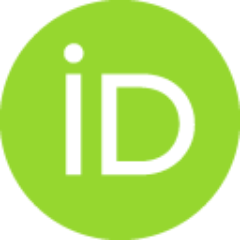 Harhaji, Vladimir

Abstract
Intraoperativna kontaminacija autokalema tokom rekonstrukcije prednjeg ukrštenog ligamenta je i dalje tema koja je predmet stalne debate među ortpedskim hirurzima, a koja se preteţno odnosi na potrebu i način njenog tretmana. Ona nastaje kao posledica naseljavanja uzročnika kontaminacije iz vazduha, sa koţe i sluznica kako pacijenata tako i osoblja, kao i preko nesterilisanih ili nedovoljno sterilisanih instrumenata. Patogeni koji je izazivaju su identični uzročnicima koji izazivaju septični arthritis, pa se smatra jednim od faktora rizika za njegov nastanak. Septični arthritis predstavlja najčešću komplikaciju u artroskopskoj hirurgiji uopšte, a njegove posledice mogu bitno uticati na funkcionalni i mentalni status pacijenata. Zbog toga se smatra da je tretman intraoperativne kontaminacije autokalema tokom rekonstrukcije prednjeg ukrštenog ligamenta kolena mandatoran. Najčešće primenjivani agensi u tretmanu intraoperativne kontaminacije alokalema predstavljaju različite vrste antisept
...
ičnih i antibiotskih solucija. I pored toga što intraoperativna irigacija fiziološkim rastvorom predstavlja jednu od najčešče primenjivanih procedura tokom hirurških operacija, u savremenoj literaturi je objavljen mali broj radova na temu primene ove procedure u tretmanu intraoperativne kontamninacije. Cilj ove studije je bio da pokaţe da se dekontaminacija autoklema tokom rekonstrukcije prednjeg ukrštenog ligamenta kolena moţe uspešno tretirati intraoperativnom mehaničkom irigacijom čistim fiziološkim rastvorom, kao i da odredi koja je količina fiziološkog rastvora dovoljna da izvrši potpunu dekontaminaciju autokalema. Jedan od ciljeva se odnosio na utvrđivanje uticaja faktora okruţenja na pojavu intraoperativne kontaminacije. Studija se sastojala iz dva dela- eksperimentalnog i kliničkog. Eksperimentalni deo studije je bio sproveden na Odeljenju za kliničku bakteriologiju Centra za mikrobiologiju Instituta za javno zdravlje Vojvodine i sastojao se iz pravljenja eksperimentalnog modela koji je imao za cilj da u in vitro uslovima obezbedi iste ili pribliţno iste uslove kao i operacionoj sali. On se sastojao od pedeset ispreparisanih i sterilisanih svinjskih tetiva dubokih pregibača prstiju koje su po svojim dimenzijama pribliţno odgovarale humanom prednjem ukrštenom ligamentu kolena. Tetive su potom bile kontaminirane unapred određenom koncetracijom najčešćeg uzročnika kontaminacije, a to je koagulaza negativan stafilokok ( ATCC 12228 Staphylococcus epidermidis). One su se potom mehanički ispirale sa 500 ml, 1000 ml, i 1500 ml fiziološkog rastvora, a nakon svakog ispiranja uzimao se bris. Brisevi su nakon toga bili zasejavani na krvni agar, a nakon 24h inkubacije su očitavane vrednosti brojanjem kolonija uzročnika. Rezultati eksperimentalnog dela pokazuju da je količina od 1500 ml fiziološkog rastvora dovoljna da izazove potpunu dekontaminaciju tetive. Rezultati eksperimentalnog dela su potom bili primenjivani u kliničkom delu studije koji je obuhvatao 200 ispitanika starosne dobi između 15-50 godina i koje je je bilo sprovedeno na Klinici za ortopedsku hirurgiju i traumatologiju Kliničkog centra Vojvodine. Kontrolnu grupu su činili onih 100 pacijenata kod kojih je mehaničko intraoperativno ispiranje autokalema neposredno pred njegovu implantaciju vršeno pomoću 500 ml fiziološkog rastvora, a ispitivanu grupu su činili drugih sto pacijenata kod kojih je isto to ispiranje izvršeno sa 1500 ml fiziološkog rastvora. Rezultati kliničkog dela studije jasno ukazuju da je količina od 1500 ml fiziološkog rastvora kojim se vrši intraoperativna mehanička irigacija dovoljna da izvrši potpunu dekonaminaciju autokalema kao i da stepen kontaminacije autokalema raste sa povećanjem vremena koje kalem provodi na vazduhu tokom obrade, što je u direktnoj vezi sa vremenskim trajanjem operacije i vrstom kalema koji se koristi za rekonstrukciju. Rezultati pokazuju da je rizik za nastanak kontaminacije autokalema u direktnoj vezi sa faktorima okruţenja, odnosno da se porastom broja ljudi u operacionoj sali, kao i redosledom operativnih procedura u toku jednog operativnog dana u smislu da operacije koje počinju kasnije na operativnom programu, povećava i procenat kontaminacije. Intraoperativna mehanička irigacija kontaminiranog autokalema se pokazala kao metoda koja se uspešno moţe koristiti u intaoperativnoj dekontaminaciji autokalema tokom rekonstrukcije prednje ukrštene veze kolena. Rezultati ove studije se mogu se primeniti i na druge asetne hirurgije i mogu posluţiti i daljim kliničkim istraţivanjima.
Intraoperative contamination of autograft during anterior cruciate ligament reconstruction still remains a topic for debate among orthopaedic surgeons mainly concerning the need and the way of its treatment. Graft contamination arises after pathogen settlement from the surrounding air, from skin and mucoses of patient and staff, as well as not enough sterilized instruments. Pathogens found in graft contamination are the same ones who are causes of septic arthritis, which is the most common complication in arthroscopic surgery in general. Consequences of septic arthritis usually leave a huge impact on patient's mental and physical status. In modern surgery, it is mandatory to prevent potential auto-graft contamination by irrigation (during anterior cruciate ligament reconstruction in knee). Most commonly used agents for intraoperative auto-graft irrigation are variety of antiseptic and antibiotic solutions. Even though intraoperative irrigation with saline solution presents one of the m
...
ost commonly used procedures during different surgical interventions in general, little is said in literature about its usage in auto-graft contamination. The aim of this study was to show that decontamination of auto-graft during anterior cruciate ligament reconstruction of the knee can be successfully done by mechanical irrigation with saline (0,9%) solution and also to define a precise quantity of saline for complete decontamination. Furthermore, effects of different factors in surroundings were inspected. The study consisted of two parts: experimental and clinical. Experimental part was conducted at the Department for clinical bacteriology, at Microbiology Centre at the Institute for public health of Vojvodina. It consisted in making the experimental model with in vitro conditions similar to or as the same as in the operating theatre. Experimental model was made of 50 preparated and sterilized pig tendons of deep finger flexors, which are similar dimensions as human anterior cruciate ligament of the knee. Then, the tendons were contaminated with previously defined concentration of most common cause of contamination which is coagulase negative staphylococcus (ATCC 12228 Staphylococcus epidermidis). Contaminated tendons were mechanicaly irrigated with 500ml, 1000ml and 1500ml saline solution. After each irrigation a swab was taken and put in blood agar to grow. Following 24h of incubation, bacterial colonies were counted. Results of experimental model show that 1500ml of saline solution is required for decontamination of tendon. Results of experimental model were used in clinical part of the study which was conducted at the Clinic for orthopaedic surgery and traumatology in Clinical Centre of Vojvodina. It comprised of 200 patients, who were 15-50 years old. Patients were divided in two equal groups: tested and control group. In control group mechanical irrigation of auto-graft was done prior to its implementation with 500ml saline solution, while in tested group 1500ml of saline was used for irrigation. Results of clinical part of the study show that intraoperative irrigation with 1500ml of saline solution is enough for complete decontamination of auto-graft. Furthermore, degree of auto-graft contamination rises with prolonged exposure time on surrounding air, with incrised number of people in the operating theatre and also with number and sequence of operations during the day. Intraoperative mechanical irrigation proved to be a sufficient method that can be used in intraoperative autograft decontamination during anterior cruciate ligament reconstruction. The results of this study can be applied to other aspects of the surgery and could be used and further clinical studies.
Faculty:
University of Novi Sad, Faculty of Medicine
Date:
26-09-2016
Keywords:
rekonstrukcija prednjeg ukrštenog ligamenta kolena / Anterior Cruciate Ligament Reconstruction / Infectious / dezinfekciona sredstva / faktori rizika / infektivni arthritis / postoperativne komplikacije / infekcija hirurške rane / terapijska irigacija / intraoperativne komplikacije / Disinfectants / Risk Factors / Arthritis / Postoperative Complications / Surgical Wound Infection / Therapeutic Irrigation / Intraoperative Complications