Prognostički faktori za povratak na posao kod bolesnika operisanih zbog lumbalne diskus hernije
Prognostic factors for return to work after lumbar discectomy
Author
Papić, Monika
Mentor
Mikov, Ivan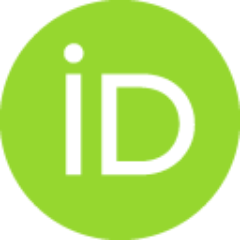 Cigić, Tomislav
Committee members
Vuleković, Petar
Lončar-Turukalo, Tatjana
Jovanović, Jovica
Cigić, Tomislav
Mikov, Ivan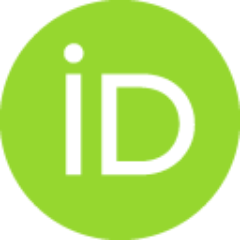 Abstract
Povratak na posao nakon operacije lumbalne diskus hernije determinisan je funkcionalnim stanjem, prisustvom i stepenom tegoba od strane lumbosakralne kičme, zahtevima na radnom mestu bolesnika ali i psihosocijalnim faktorima, koji pri oceni radne sposobnosti zaposlnih zahtevaju individualni pristup. Grupa pacijenata koja se neće vratiti na posao može biti identifikovana putem prognostičkog modela. Cilj ove studije je definisanje prognostičkog modela za povratak na posao bolesnika operisanih zbog lumbalne diskus hernije kao i identifikacija najznačajnijih faktora rizika odgovornih za loš ishod operativnog lečenja, posmatrano kroz prizmu povratka na posao. Istraživanje je prospektivna studija koja je obuhvatila ukupno 200 ispitanika, koji su operisani zbog lumbalne diskus hernije na jednom nivou i praćeni su u vremenskom period do 12 meseci nakon operativnog lečenja. U statističku ananlizu je ušlo 153 bolesnika, koji su ispunili kriterijume selekcije ispitanika studije. Nakon određivanja
...
značaja posmatranih bioloških, profesionalnih i psihosocijalnih faktora rizika za povratak na posao, kreirani su i evaluirani prognostički modeli bazirani na svim i na odabranim atributima desetostrukom kros-validacijom: stablo odlučivanja (DT), model višeslojnih perceptrona (MLP) i model potpornih vektora (SVM). Za predviđanje povratka na posao najveću tačnost, specifičnost i senzitivnost za odabrane atribute postiže model potpornih - podržavajućih vektora (SVM). Najbolju intuitivnu i praktičnu vrednost za predviđanje povratka na posao pruža model stabla odluka (DT). Identifikacijom najznačajnijih faktora rizika za nepovoljan ishod povratka na posao omogućeno je preventivno delovanje na iste, u cilju smanjenja broja pacijenata sa umanjenjem radne sposobnosti i invaliditeta.
Return to work after lumbar discectomy is determinated by functional status, presence and degree of discomfort in the lumbosacral spine, the requirements in the workplace of patients and psychosocial factors that in the assessment of working capabilities require an individual approach. Groups of patients which don't return to work after surgery could be identified by predictive model. The aim of this study is to define prognostic model to return to work patients after lumbar discectomy, as well as the identification major risk factors responsible for the poor outcome of operative treatment viewed through the prism of returning to work. This prospective study included a total of 200 patients, who underwent surgery for lumbar disc herniation on one level and were followed up in period of 12 months following surgery. The statistical analysis included 153 patients who fulfilled all selection criteria of the study subjects. After determining significance of the observed biological, professi
...
onal and psychosocial risk factors for return to work, prognostic models were designed and evaluated based on all and selected attributes by tenfold cross-validation: decision tree (DT) model of multilayer perception (MLP) model and support vector (SVM). For the prediction of return to work best accuracy, specificity and sensitivity for selected attributes, is achieved by supporting vector model (SVM). The decision tree model (DT) provides the best intuitive and practical value for predicting return to work. By identifying the most important risk factors for adverse outcome for return to work it is made possible for preventive actions, to reduce the number of patients with reduced work ability and disability.
Faculty:
Универзитет у Новом Саду, Медицински факултет
Date:
21-09-2016
Keywords:
diskus hernija / Intervertebral Disc Displacement / Low Back Pain / Return to Work / Recovery of Function / Predictive Value of Tests / Work Capacity Evaluation / Risk Factors / Prognosis / Treatment Outcome / lumbalni bol / povratak na posao / oporavak funkcije / prediktivna vrednost testova / ocena radne sposobnosti / faktori rizika / prognoza / ishod lečenja