Farmakološki efekti sirupa i tinkture timijana
Pharmacological effects of thyme syrup and tincture
Doktorand
Kvrgić, Maja
Mentor
Rašković, Aleksandar
Članovi komisije
Mikov, Momir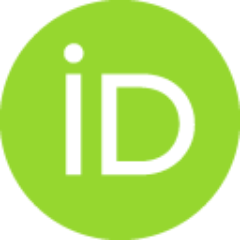 Stilinović, Nebojša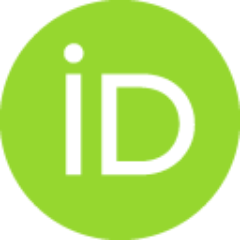 Milovanović, Dragan
Horvat, Olga
Lalić-Popović, Mladena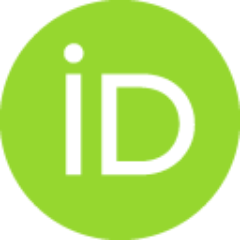 Sažetak
Poslednjih godina je prisutan trend povratka prirodi i upotrebi biljnih lekova, kako u prevenciji tako i u lecenju razlicitih bolesti. Timijan (Thymus vulgaris L.) se u narodnoj medicini koristio u lecenju respiratornih oboljenja kao što su kašalj, bronhitis i astma. Rezultati novijih istraživanja pokazuju da timijan poseduje i druga potencijalno korisna farmakološka svojstva (antimikrobna, antiinflamatorna, antioksidativna, spazmoliticka, antidijabetesna i anksioliticka). Ciljevi ovog istraživanja su bili da se ispitaju farmakodinamske osobine preparata timijana, njihove interakcije sa lekovima koji deluju na centralni nervni sistem, uticaj na funkciju jetre i parametrem oksidativnog stresa kod životinja izloženih ugljentetrahloridu, kao sadržaj karvakrola i timola u sirupu timijna, pri razlicitim uslovima cuvanja. U farmakodinamskim ispitivanjima kao eksperimentalne životinje korišceni su miševi soja NMRI, a u svim drugim ispitivanjima pacovi soja Wistar. Tinktura timijana je primenj
...
ena u dozi od 0,4mk/kg, a sirup u dozi od 12,08 ml/kg, na miševima. Primenjene doze na pacovima su bile 0,18 ml/kg za tinkturu i 5,6 ml/kg za sirup timijana. Za ispitivanje analgetickog dejstva korišceni su metod vrele ploce i test sircetne kiseline. Za procenu motorne koordinacije korišcen je test rotirajuceg štapa, a za procenu hipnotickog delovanja mereno je vreme spavanja. Prilikom ispitivanja uticaja preparata timijana na farmakokinetiku paracetamola, odre_ivana je koncentracija ovog leka HPLC metodom, a nakon toga su odreeni farmakokinetski parametri paracetamola. Antioksidantna aktivnost preparata timijana odre_ivana je pomocu in vitro i in vivo testova. Nakon žrtvovanja životinja ra_ena je histopatološka analiza jetrenog tkiva, a u serumu su odre_ivani biohemijski parametri, kao i pokazatelji bubrežene i jetrene funkcije. Sadržaj timola i karvakrola i sirupu timijana odre_en je GC/MS metodom. Sirup i tinktura timijana su pokazali analgeticki efekat u testu vrele ploce, kao i smanjenje broja grceva izazvano primenom sircetne kiseline. Sedmodnevna primena preparata timijana smanjila je analgeticko dejstvo kodeina, a pojacala analgeticki efekat paracetamola. Sirup timijana je potencirao diazepamom izazvan poremecaj motorne koordinacije. Ispitivanjem uticaja preparata timijana na hipnoticko delovanje pentobarbitala, postignuti su razliciti rezultati u zavisnosti od dužine trajanja pretremana. Sedmodnevna primena timijana je produžila vreme trajanja spavanja, dok je jednokratna primena timijana skratila vreme trajanja spavanja. Nakon i intravenske i peroralne primene paracetamola, grupe životinja koje su bile pretretirane preparatima timijana imale su krace poluvreme eliminacije i vecu konstantu eliminacije. Upotreba samo preparata timijana nije imala uticaj na biohemijske i histološke promene jetrene funkcije. S druge strane, upotreba tincture timijana u kombinaciji sa ugljen-tetrahloridom dovela je do porasta vrednosti AST i ALT enzima u serumu, dok je sirup timijana u kombinaciji sa ugljentetrahloridom smanjio aktivnost aminotransferaza. Najvece odstupanje u koncentracijama aktivnih komponenti timola i karavkrola, pokazali su sirupi cuvani na sobnoj temperaturi (20°C), u sekundarnoj ambalaži i na svetlom mestu. Rezultati dobijeni u toku ovog istraživanja ukazuju da preparati timijana uticu na farmakodinamske osobine kodeina, paracetamola, diazepama i pentobarbitala, kao i na farmakokinetiku paracetamola. Upotreba preparata timijana ispoljila je analgeticki efekat i umanjila posledice izloženosti oksidativnom stresu. Uslovi cuvanja sirupa timijana uticali su na njegovu stabilnost.
In recent years is present trend of return to nature and the use of herbal medicines in prevention and treatment of different diseases. Thyme (Thymus vulgaris L.) was used in folk medicine in the treatment of respiratory diseases such as cough, bronchitis and asthma. The new research results have demonstrated that thyme has many others potentially useful pharmacological properties (antimicrobial, antiinflammatory, antioxidant, antispasmodic, antidiabetic and anxiolytic). The aims of this research were to determine the pharmacodynamic properties of thyme preparations and their interactions with central nervous system drugs, influence on liver function and oxidative stress parameters of animals exposed to carbon tetrachloride, as well as concentration of thymol and carvacrol in thyme syrup, at different storage conditions. In pharmacodynamics examination as experimental animals were used NMRI mice, while in all other test were used Wistar rats. Applied dose of thyme tincture was 0.4 ml/k
...
g and of syrup 12.08 ml/kg, for mice. For rats, applied doses of tincture and syrup were 0.18 ml/kg and 5.6 ml/kg, respectively. The analgesic activity was examined by the hot plate test and acetic acid test. The Rotarod test was used to evaluate the motor coordination and to evaluate hypnotic activity sleeping time was mesaured. In order to examine the influence of thyme preparations on pharmacokinetics of paracetamol, the concentracion of this drug was measured by HPLC metods, and after that pharmocokinetic parameters of paracetamol were determined.The antioxidant acivity of thyme preparations was determined by using in vitro and in vivo tests. After animals sacrificing, histopathological analysis of liver tissue were peroformed, in serum were determined biochemical parameters and renal and hepatic function parameters. Quantification of thymol and carvacrol in syrup was carried out by GC/MS method. Thyme syrup and thyme tincture exhibited analgesic activity in hot plate test and reduced the number of writhes induced by acetic acid. Seven-day pretreatment with thyme preparations reduced analgesic activity of codeine and increased analgesic effect of paracetamol. Thyme syrup potentiated diazepam induced motor coordination impairment. Examining the impact of thyme preparations on hypnotic effect induced by pentobarbital, different results were achieved depending on the duration of pretreatment. Seven-day pretreatment with thyme had prolonged the sleeping time, while after single dose of thyme the sleeping time was decreased. After intravenous and after oral administration of paracetamol, groups pretreated with thyme preparations had decreased elimination half-life and increased elimination constant rate. Administration of thyme preparations alone did not change biochemical nor histological markers of hepatic function. On the other hand, co-administration of thyme tincture and carbon tetrachloride resulted in exacerbation of AST and ALT values in serum, while thyme syrup in coadministration with carbon tetrachloride managed to reduce activities of aminotransferases. The concentration of major active compounds, thymol and carvacrol, was mostly changed when syrups were stored at room temperature (20°C), in secondary containers and in light place. Results obtained in this study demonstrated that thyme preparations do affect pharmacodynamic properties of codeine, paracetamol, diazepam and pentobarbital and pharmacokinetics of paracetamol. Administration of thyme preparations exhibited analgesic activity and reduced the effects of exposure to oxidative stress. Storage conditions of thyme syrup did affect its stability.
Fakultet:
Универзитет у Новом Саду, Медицински факултет
Datum odbrane:
21-09-2016
Ključne reči:
timijan / Thymus Plant / Wistar / Plant Extracts / Pharmaceutical Preparations / Antioxidants / Analgesics / Pharmacokinetics / Herb-Drug Interactions / Mice / Rats / biljni ekstrakti / farmaceutski preparati / antioksidansi / analgetici / farmakokinetika / interakcija biljnih preparata i lekova / miševi / pacovi Wistar soja