Procena stepena stresa kod dece nakon laparoskopske apendektomije u različitim vrstama anestezije
Evaluation of stress response in children after laparoscopic appendectomy in different types of anesthesia
Author
Fabri, Izabella
Mentor
Drašković, Biljana
Committee members
Bumbaširević, Vesna
Radovanović, Dragana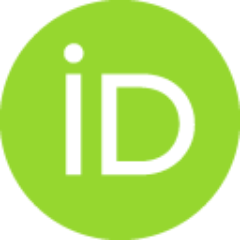 Uram-Benka, Anna
Vicković, Sanja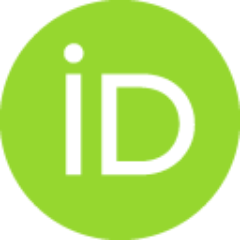 Bukarica, Svetlana

Abstract
Uvod:Apendicitis je oboljenje, koje se najčešće javlja u dečjem uzrastu. Poslednjih godina se laparoskopska apendektomija sprovodi sve češće u ovom uzrastu, međutim ne postoji jasan konsenzus o optimalnom izboru anestetika za održavanje opšte anestezije u toku ove hirurške metode u dečjem uzrastu. Cilj istraživanja: Utvrditi uticaj vrste anestezije i vrste hirurške procedure na odgovor organizma na hirurški stres tokom operacije crvuljka. Metodologija: Klinički prospektivno istraživanje je sprovedeno na Klinici za dečiju hirurgiju, na Institutu za zdravstvenu zaštitu dece i omladine Vojvodine. Istraživanjem je obuhvaćeno 120 dece, uzrasta od 7 do 17 godina, bez postojećih komorbiditeta, koji su operisani zbog zapaljenja crvuljka. U zavisnosti od vrste operativnog zahvata i vrste primenjene anestezije deca su podeljena u četiri grupe bolesnika. Kod sve četiri ispitivane grupe uzimana je venska i kapilarna krv, nekoliko minuta nakon uvoda u anesteziju, u momentu vađenja crvuljka iz trbuh
...
a i 12 časova nakon kraja hirurške intervencije. Laboratorijski su određeni markeri oksidativnog stresa (TBARS), metaboličkog odgovora na hirurški stres (laktat, glikemija), inflamatornog odgovora organizma (IL-6, leukociti), gasne analize, parametri oksigenacije i ventilacije, i hemodinamski parametri ispitanika. Rezultati:U istraživanju je dobijen rezultat da je zapaljenje crvuljka oboljenje koje se češće javlja kod dečaka. Tokom apendektomije u dečjem uzrastu, sevofluran je bolje kontrolisao arterijsku tenziju, dok na srčanu frekvencu vrsta anestezije nije imala uticaja. Sevofluran je anestetik tokom čije primene je manji inflamatorni odgovor tokom laparoskospske apendektomije. Propofol deluje suprimirajuće na oksidativni stres, ali nije nađena statistička značajnost u odnosu na vrednosti dobijene analizom uticaja sevoflurana na parametre oksidativnog stresa. Zaključak: Laparoskopska apendektomija u odnosu na laparotomiju nije praćena većim stepenom hirurškog stresa, a sevofluran je anestetik koji tokom anestezije za laparoskopsku apendektomiju u dečijem uzrastu daje bolju kontrolu kliničkog, metaboličkog i inflamatornog odgovora.
Introduction: Appendicitis is a disease which appears most commonly in children. In recent years appendectomy in children is performed by laparoscopy, but there is no consensus yet on the optimal choice of anesthetics during general anesthesia for this procedure. Aim: To determine the influence of type of anesthesia and type of surgical procedure for appendectomy, on surgical stress in children. Methodology: A prospective clinical trial in Clinic of pediatric surgery in Novi Sad, Vojvodina. The study included 120 children aged from 7 to 17 years, with no commorbidities, who underwent appendectomy. Children were divided in four groups based on the type of anesthesia and type of surgery they received. In all participants, venous and capillary blood was sampled for analyzis 10 minutes after induction of anesthesia, at the moment of appendix removal and 12 hours after the procedure. The laboratory analysis included markers of oxidative stress (TBARS), metabolic response to surgical stress
...
(lactate, blood glucose), inflammatory response (IL-6, leucocites), bloodgas analyses, parameters of oxygentation and ventilation and haemodynamic parameters of the participants. Results: In the study appendicitis was more common in boys. During laparoscopic appendectomy sevoflurane controlled better the blood pressure, but not the heart rate. Sevoflurane maintained a better control of parameters of the inflammatory response. Propofol decreased the oxidative stress, but there was no statistical difference compared to the effects of sevoflurane on oxidative stress. Conclusion: Laparoscopic appendectomy shoved no difference in the level of surgical stress compared to laparotomy, and sevoflurane appeared as an anaesthetic which had a better control of the metabolic, clinical and inflammatory response.
Faculty:
Универзитет у Новом Саду, Медицински факултет
Date:
21-09-2016
Keywords:
apendicitis / Appendicitis / General / apendektomija / laparoskopija / deca / adolescenti / opšta anestezija / oksidativni stres / Appendectomy / Laparoscopy / Child / Adolescent / Anesthesia / Oxidative Stress