Klinički značaj minimalno invazivne hirurgije u terapiji akutnog apendicitisa u dečjem uzrastu
Clinical Significance of Minimally Invasive Surgery in the Treatment of Acute Appendicitis in Children
Author
Antić, Jelena
Mentor
Jokić, Radoica
Committee members
Bukarica, Svetlana
Krstić, Zoran
Tatić, Milanka
Radovanović, Zoran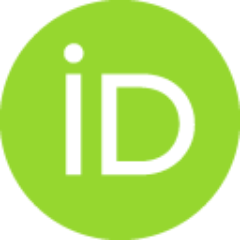 Milošević, Pavle

Abstract
Uvod: Akutni apendicitis predstavlja jedno od najčešćih abdominalnih hirurških oboljenja u dečjem uzrastu. Lečenje je operativno, primenom otvorene hirurgije ili primenom minimalno invazivne hirurgije tj. laparoskopske apendektomije. Iako je laparoskopska apendektomija, zbog svojih prednosti, stekla popularnost kod mnogih hirurga, još uvek nije široko primenjena metoda na našim prostorima. Prednost izvođenja laparoskopske apendektomije u odnosu na otvorenu metodu u dečjem uzrastu je i dalje nedovoljno definisana i predmet je mnogih istraživanja. Cilj istraživanja je da se utvrdi da li je dužina hospitalizacije kod dece operisane laparoskopski zbog akutnog apendicitisa kraća u odnosu na otvorenu metodu, kao i da se utvrdi da li postoji razlika u pojavi postoperativnih komplikacija između ove dve hirurške metode. Pored toga, cilj istraživanja je i da se utvrdi uticaj obe metode lečenja na kvalitet života i brzinu uspostavljanja svakodnevnih aktivnosti. Metodologija: Na Klinici za dečju h
...
irurgiju, Instituta za zdravstvenu zaštitu dece i omladine Vojvodine, sprovedena je prospektivna, kontrolisana randomizirana studija, u trajanju od deset meseci, u koju su bili uključeni svi pacijenti sa akutnim apendicitisom, kod kojih je planirana apendektomija, a čiji roditelji su dali pismeni pristanak za učešće u istraživanju. Svi ispitanici su podeljeni u dve osnovne grupe u odnosu na operativnu tehniku: otvorena i laparoskopska apendektomija. Potom su svi ispitanici podeljeni u tri podgrupe, u zavisnosti od stepena upaljenosti crvuljka (negativni, nekomplikovani i komplikovani apendicitis). Svaki ispitanik je imao svoj individualni protokol istraživanja gde su preoperativno zabeleženi: uzrast, pol, simptomi (vrsta i dužina), fizikalni pregled, laboratorijske analize (broj leukocita, hematokrit), ultrazvučni nalaz, procena opšteg stanja, udružena oboljenja, vreme od prijema do operacije, preoperativna antibiotska terapija. Intraoperativno je analizirano: vrsta hirurgije, nalaz na apendiksu, prisustvo peritonitisa, udružena patologija, dužina operacije i trajanje pneumoperitoneuma (kod laparoskopske apendektomije), patohistološki nalaz apendiksa, bakteriološki bris abdomena. Postoperativno su analizirani: antibiotska terapija (vrsta i dužina), započinjanje peroralnog unosa, utvrđivanje postoperativnog bola, febrilnost, uspostavljanje peristaltike creva, izgled rane, postoperativne komplikacije (infekcija rane, intraabdominalni apscesi, ileus) i dužina hospitalizacije. Posebno su analizirani kvalitet života pacijenata nakon operacije pomoću modifikovanog upitnika SF 10 za dečji uzrast, kao i uspostavljanje svakodnevnih aktivnosti pomoću Activity Assessment Scale (AAS), modifikovane za dečji uzrast, nakon svakog postoperativnog dana, prvih sedam dana, nakon mesec dana, tri i šest meseci od operacije. Svi pacijenti su operisani u uslovima opšte anestezije. Klasična, otvorena apendektomija je vršena kroz naizmenični rez u desnoj ilijačnoj jami. Po otvaranju peritoneuma, cekum je izvučen i načinjena je klasična apendektomija. Laparoskopska apendektomija je vršena kroz tri 5 mm porta. Pneumoperitoneum je kreiran otvorenom metodom po Hasson-u, kroz infraumbilikalnu inciziju, a preostala dva porta su postavljena desno i levo ilijačno. Mezenteriolum je zbrinut pomoću ultrazvučnih makaza. Postavljene su intrakorporalne ligature i apendiks je odstranjen kroz desni port. Rezultati: Tokom perioda od deset meseci operisano je ukupno 125 pacijenata uzrasta od 2 do 18 godina, zbog akutnog apendicitisa. Laparoskopskom tehnikom je operisano 60 pacijenata (48%), a otvorenom metodom 61 (48,8%). Kod 4 pacijenta je načinjena konverzija, tj. promena operativne tehnike iz laparoskopske u otvorenu metodu. Nije bilo statistički značajne razlike između terapijskih grupa u odnosu na stepen upaljenosti apendiksa, vrstu i dužinu trajanja simptoma, u dijagnostičkim procedurama, kao ni u vremenu proteklom od prijema u bolnicu do operacije. Srednje operativno vreme je iznosilo 65 minuta (25-185 min) za laparoskopsku grupu i 45,49 minuta (25-90 min) za otvorene apendektomije (razlika je statistički značajna, p<0,001). Crevna peristaltika, kao i započinjanje peroralnog unosa, se statistički značajno ranije uspostavljaju u grupi laparoskopsko operisanih. U grupi laparoskopskih apendektomija, postoperativne komplikacije (infekcija rana i formiranje intraabdominalnih apscesa) su se javile kod 8,33% ispitanika (5/60), a u otvorenoj grupi kod 4.91%, (3/61), što nije bilo statistički značajno (c2 = 0,152; df = 1; p = 0,696). Dužina hospitalizacije kod dece operisane laparoskopski je iznosila 5,95 } 1,21 dana, a otvoreno 6,43 } 1,09 dana, što je statistički značajna razlika (t = -2,206; p = 0,029). Rezultati Man-Vitnijevog U testa su pokazali statistički značajno bolji ukupni skor svakodnevnih aktivnosti za grupu laparoskopskih apendektomija (Z = -7,608; p = 0,000). U svim ispitivanim indikatorima kvaliteta života, deca laparoskopske grupe su imala veći skor. Deca sa akutnim apendicitisom operisana laparoskopski značajno ranije postižu visok stepen kvaliteta života (t = 2,407; p = 0,018). Zaključak: Prednost minimalno invazivne hirurgije u terapiji akutnog apendicitisa u dečjem uzrastu ogleda se u bržem uspostavljanju ponovnog funkcionisanja gastrointestinalnog trakta, kraćoj hospitalizaciji, a samim tim i bržem sveukupnom oporavku, vraćanju svakodnevnim aktivnostima i dobrom kvalitetu života. Postoperativne komplikacije se podjednako javljaju, kako kod otvorene, tako i kod laparoskopske operativne tehnike.
Introduction: Acute appendicitis is one of the most common abdominal surgical diseases in children. Operative treatment means open surgery or minimally invasive surgery (laparoscopic appendectomy). Although laparoscopic appendectomy, gained popularity among many surgeons, it is still not widely accepted in our region. The advantage of laparoscopic appendectomy compared to the open method in children is still not sufficiently defined and is the subject of further research. The aim of the research was to determine whether the length of hospital stay after laparoscopic surgery in children with acute appendicitis is shorter compared to the open method, as well as to determine whether there is a difference in the occurrence of postoperative complications after these two operative techniques. In addition, the aim of the research was to determine the effect of both methods of treatment on quality of life and everyday functioning. Methodology: This prospective, randomized controlled study was
...
performed at the Clinic for Pediatric Surgery, Institute of Children and Youth Healthcare of Vojvodina, during a period of ten months. All patients with acute appendicitis, whose parents have given written consent, were included in research. All patients were divided into two basic groups, in relation to the surgical technique: open or laparoscopic appendectomy. Then, all of them were divided into three groups, depending on the degree of appendicitis (negative, uncomplicated and complicated appendicitis). Each participant had their own individual research protocol where we recorded preoperatively: age, sex, symptoms (type and length), physical examination, laboratory tests (white blood cell count, hematocrit), ultrasound finding, general state (ASA classification), associated diseases, time from admission to surgery, preoperative antibiotic therapy. During the operation we analyzed: type of surgery, degree of the appendicitis, the presence of peritonitis, associated pathology, length of surgery and duration of pneumoperitoneum (in laparoscopic appendectomy), hystopathologic findings of the appendix, a bacteriology. Postoperatively we analyzed: antibiotic therapy (type and length), oral intake, postoperative pain, fever, establishing peristalsis, the appearance of postoperative complications (wound infections, intra-abdominal abscesses, ileus) and length of hospitalization. Especially, we analyzed the quality of life of patients after surgery using the modified questionnaire SF 10 for children; and the establishment of daily activities using Activity Assessment Scale (AAS), modified for children; after each postoperative day, the first seven days, one month, three and six months after surgery. All patients were operated under general anesthesia. Open appendectomy was performed through incision in the right iliac fossa. Peritoneum was opened, the cecum was pulled out and classic appendectomy was made. Laparoscopic appendectomy is performed through three 5 mm ports. Pneumoperitoneum was created by the Hasson techique, through the infraumbilical incision, and the remaining two ports are set at right and left iliac region. Mezenteriolum was ligated by ultrasonic scissors. After putting intracorporal ligature, appendix was removed through the right port. Results: Over a period of ten months we operated 125 patients , aged 2 to 18 years, due to acute appendicitis. Laparoscopic technique was performed in 60 patients (48%), and the open method in 61 (48,8%). In 4 patients the conversion was made (operative technique changed from laparoscopic to open method). There were no statistically significant differences between the treatment groups with respect to the degree of appendix inflammation, the type and duration of symptoms, the diagnostic procedures, as well as the time from hospital admission to the surgery. Medium operative time was 65 minutes (25-185 min.) for laparoscopic group and 45,49 minutes (25-90 min.) for open appendectomy (the difference is statistically significant, p<0,001). Intestinal peristalsis, as well as the initiation of oral intake was significantly sooner established in the laparoscopic group. Postoperative complications (wound infections and intra-abdominal abscess formation In laparoscopic appendectomy) occurred after laparoscopy in 8,33% of patients (5/60), and in the open group in 4,91% (3/61), which was not statistically significant (c2 = 0,152, df = 1; p = 0,696). Length of hospital stay in children operated by laparoscopy was 5,95 } 1,21 days and by open technique 6,43 } 1,09 days, which is significantly longer (t = -2,206; p = 0,029). Results of the Mann-Whitney U test showed significantly better overall record of daily activities for a group of laparoscopic appendectomy (Z = -7,608; p = 0,000). In all tested indicators of quality of life, children from laparoscopic group had a higher score. Children with acute appendicitis treated by laparoscopic surgery achieved a high level of quality of life, significantly earlier (t = 2,407; p = 0,018). Conclusion: The advantage of minimally invasive surgery in the treatment of acute appendicitis in children is reflected in the faster re-establishment of functioning of the gastrointestinal tract, shorter hospitalization and therefore, a faster overall recovery, resuming normal activities and a good quality of life. Postoperative complications occur equally in both, open as well as in laparoscopic operative techniques.
Faculty:
Универзитет у Новом Саду, Медицински факултет
Date:
20-09-2016
Keywords:
appendicitis / Appendicitis / apendektomija / laparoskopija / minimalno invazivne hirurške metode / dužina hospitalizacije / postoperativne komplikacije / kvalitet života / deca / adolescenti / aktivnosti svakodnevnog života / Appendectomy / Laparoscopy / Minimally Invasive Surgical Procedures / Length of Stay / Postoperative Complications / Quality of Life / Child / Adolescent / Activities of Daily Living