Primena kompjuterizovane tomografije koničnog oblika x-zračnog snopa u analizi uspeha terapije parodontopatije
The use of cone beam computed tomography in the assessment of periodontal therapy outcome
Author
Cimbaljević, Milena M.
Mentor
Nikolić-Jakoba, Nataša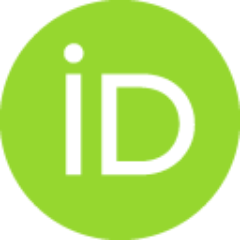 Committee members
Janković, Saša
Aleksić, Zoran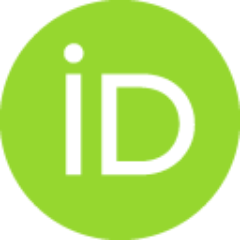 Rakočević, Zoran
Filipović, Nenad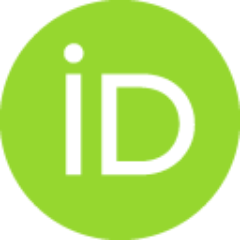 Abstract
Uvod: Kompjuterizovana tomografija koničnog oblika X-zračnog snopa (CBCT metod) je radiološki metod koji omogućava trodimenzionalno prikazivanje regije od interesa. Mali broj istraživanja se bavio korelacijom kliničkog i CBCT nalaza u in vivo uslovima u cilju ispitivanja infrakoštanih i defekata u regiji furkacija zuba nastalih kao posledica parodontopatije. Takođe, ne postoje ni jasni protokoli za analizu radioloških slika dobijenih ovim metodom Matematički metod konačnih elemenata je korišćen u različitim oblastima stomatologije u ciju ispitivanja biomehaničkog ponašanja struktura dentoalveolarnog kompleksa. Međutim, u literaturi nisu pronađene studije koje su se bavile ispitivanjem biomehaničkog aspekta različitih tipova resorpcije alveolarne kosti nastalih kao posledica parodontopatije. Takođe, ne postoje podaci o biomehaničkom ponašanju zuba i okolnih parodontalnih tkiva nakon regenerativne terapije parodontopatije. Cilj ove studije je bio ispitati korelaciju između rezultata radi
...
oloških analiza dobijenih CBCT metodom i relevantnih intraoperativnih merenja dubine infrakoštanih defekata dobijenih tokom režanj operacije, kao i da se uporedi prisustvo parodontalnih džepova u predelu furkacija detektovanih sondiranjem u toku kliničkog pregleda sa nalazima statusa alveolarne kosti u regiji furkacije detektovanih na CBCT slikama. Cilj drugog dela istraživanja je bio da se ispita biomehaničko ponašanje zuba, periodoncijuma i okolne alveolarne kosti u slučaju prisustva različitih tipova resorpcije alveolarne kosti, kao i biomehaničko ponašanje navedenih struktura nakon regenerativne terapije parodontopatije. Materijal i metode: U studiju je bilo uključeno 21 pacijenta obolelih od hronične generalizovane parodontopatije, a nakon sprovedene kauzalne terapije parodontopatije. Ukupno je analizirano 66 infrakoštanih defekata kod kojih je postojala indikacija za hiruršku terapiju parodontopatije. Na stentovima, individualizovanim za svakog pacijenta posebno, pravljeni su useci za svaki infrakoštani defekt i to u cilju obezbeđivanja istovetnih referentnih tačaka za intaoperativna i radiološka merenja Dva istraživača su nezavisno vršila radiološka merenja na različitim debljinama tomografskih preseka (veličina voksela, 1mm, 3mm) u tri serije...
Background: Cone beam computed tomography (CBCT) is three-dimensional imaging modality which was used in different area of dentistry. CBCT method was commonly used in the assessment of furcation and intrabony defects. According to the literature, there is a lack of information regarding the precision of CBCT method in in vivo studies. However, there is no clear protocol for the CBCT image analysis. Finite element analysis (FEA) is mathematical method which can be used for the assessment of biomechanical behavior of dentoalveolar structure. The impact of horizontal and vertical alveolar bone loss on the biomechanical characteristics of the periodontal tissues is still unknown. Likewise, the biomechanical aspect of regenerative periodontal therapy should be assessed. The aim of this study was to compare intrasurgical measurements and CBCT findings of alveolar bone level in periodontal patients. Furthermore, diagnosis of furcation involvement (FI) by probing and detection of furcation def
...
ect on the CBCT images, was compared. Additionally, the biomechanical aspect of horizontal and vertical periodontal bone loss, and the impact of regenerative periodontal therapy were assessed by means of FEA. Materials and Methods: Twenty-one patients with chronic generalized severe periodontitis were included in the study. Sixty-six intrabony defects in molar and premolar regions were analyzed. Linear radiographic measurements of alveolar bone level, obtained from preoperative CBCT images with different slice thickness (voxel size, 1mm, 3mm), were compared with clinical measurements obtained during surgical procedure. All CBCT measurements were performed in three sessions by two independent observers. To provide identical reference point for clinical and CBCT measurements, individually prepared grooves on the recording device were prepared for each tooth involved with in the study periodontal defect site. Furthermore, 174 furcation sites of upper and lower molars were analyzed. Furcation defects were analyzed in all three CBCT planes. Obtained clinical and CBCT-based findings were presented using a dichotomous scale (present / absent) and the agreement between these two methods was calculated. Additionally, three patient-specific 3D FE models were developed from the acquired CBCT scans, comprising the patient's upper left canine, first and second premolar, and adjacent alveolar bone...
Faculty:
Универзитет у Београду, Стоматолошки факултет
Date:
13-07-2016
Projects:
Keywords:
parodontopatija / periodontal disease / infrakoštani defekt / furkacioni defekt / regenerativna terapija / kompjuterizovana tomografija koničnog oblika X-zračnog snopa / metod konačnih elemenata / intrabony defect / furcation defect / regenerative therapy / cone beam computed tomography / finite element analysis