Funkcionalne, biohemijske i histološke promene u digestivnom traktu pacova u uslovima akutne hiperhomocisteinemije ili subhronične stimulacije metioninom
Functional, biochemical and histological changes in rat digestive tract in acute hyperhomocysteinemia or subchronic methionine stimulation
Author
Stojanović, Marija T.
Mentor
Šćepanović, Ljiljana
Committee members
Radovanović, Nebojša
Đurić, Dragan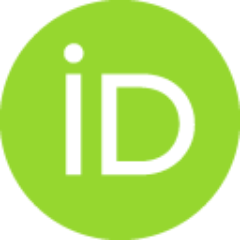 Dragutinović, Vesna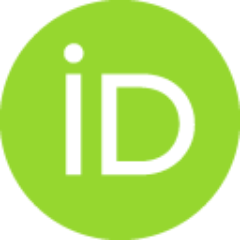 Rosić, Gvozden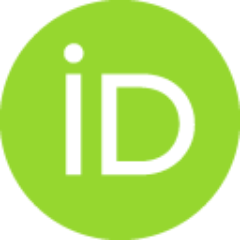 Abstract
Uvod: Homocistein (Hcy) je semi-esencijalna aminokiselina koja sadrži sumpor dobijen iz metionina. In vitro i in vivo studije na pacovima pokazale su alteraciju parametara oksidativnog stresa nakon primene metionina. Hiperhomocisteinemija (HHC) je uključena u patogenezu brojnih bolesti kako svojim prooksidantnim dejstvom tako i oštećenjem antioksidativne zaštite. L-cistein i N-acetil-L-cistein prepoznati su kao supstance sa antioksidativnim kapacitetom u digestivnom traktu. Jedan od načina na koji HHC menja kontraktilni odgovor creva jeste i modulacija nitrergičke neurotransmisije. Studije sprovedene na pacijentima sa HHC ukazuju na to da povišene vrednosti Hcy u plazmi smanjuju stvaranje azot monoksida (NO) i njegove efekte. Cilj ove studije je da utvrdi da li akutna stimulacija homocisteinom ili subhronično opterećenje metioninom dovodi do pojave oksidativnog stresa, i da li L-cistein i N-acetil-L-cistein kao dokazani antioksidansi mogu modulirati efekte subhronične aplikacije metion
...
ina. Takođe cilj ovog rada bio je da ispita efekte najtoksičnijeg metabolita homocisteina, tj. D,L-homocistein tiolaktona na kontraktilnost izolovanog creva pacova. Materijal i metode: Za protokol akutne HHC in vivo životinje su bile podeljene u dve grupe (6 po grupi): 1. 1 ml 0,9% NaCl i.p.; 2. 0,6 μmol/g tm D,L- homocisteina i.p.. Nakon 2 sata boravka u laboratorijskim uslovima, životinje su žrtvovane, a tkiva creva i jetre su pripremljena za određivanje pokazatelja oksidativnog statusa (CAT, GPx, SOD, TAS i indeks lipidne peroksidacije). Radi ispitivanja efekata akutne HHC na izolovana tkiva (in vitro uslovi) parametri oksidativnog stresa su određivani u tkivima creva i jetre inkubiranim u Tirodovom rastvoru i D,L-homocistein tiolaktonu (10 μmol/L) u toku 3 h. U supernatantu su određivani parametri oksidativnog stresa (CAT, TBARS, TAS). Pratio se tonus, amplituda i frekvencija spontanih kontrakcija izolovanog creva u Tirodovom rastvoru i u prisustvu D,L-homocistein tiolaktona i supstanci koje utiču na NO posredovanu neurotransmisiju (L-Arginin-10 μmol/L, L-NAME-30 μmol/L)...
Introduction: Homocysteine (Hcy) is semi-essential amino acid which contains sumpor from methionine. In vivo and in vitro studies on rats showed alteration of oxidative stress parameters after methionine administration. Hyperhomocysteinemia (HHC) takes part in pathogenesis of various diseases with its prooxidant capacity, and by damaging antioxidative defence as well. L-cysteine and N-acetyl-L-cysteine are substaces with antioxidative capacity in the gut. One of the pattern by which HHC change the contractile response of the gut is modulation of the nitrergic neurotransmission. Studies included patients with HHC showed that increased plasma Hcy concentrations decreased NO production and its effects. This research aimed to investigate effects of acute Hcy stimulation or subchronic methionine administration on oxidative stress paraneters, and L-cysteine and N-acetyl-L-cysteine modulation of subchronic methionine load effects. Also, the aim was to investigate the effects of the most toxic
...
metabolite of homocysteine, D,L-homocysteine thiolactone, on the contractility of isolated segments of the intestine. Material and methods: For the acute HHC protocol in vivo, animals were divided into two groups (6 per group): 1. 1 ml 0.9% NaCl i.p.; 2. 0.6 μmol/g tm D,L- homocysteine i.p. After 2h in laboratory conditions, animals were sacrified, and gut and liver tissues were taken for further analysis (CAT, GPx, SOD, TAS, index of lipid peroxidation). For investigation of the effects of the acute HHC in vitro, oxidative stress parameters were determined in the gut and the liver incubated in Tyrode solution and D,L-homocysteine thiolactone (10 μmol/L) during 3h. In the tissue supernatant oxidative stress parameters were analyzed (CAT, TBARS, TAS). The tone, amplitude and frequency of the contractions of the isolated intestine segments were measured in Tyrode solution and in the presence of D,L-homocysteine thiolactone and substances which modulates NO transmission (L-Arginin-10 μmol/L, L-NAME-30 μmol/L). For subchronic methionine load animals were divided into four groups (n=6): 1...
Faculty:
Универзитет у Београду, Медицински факултет
Date:
31-08-2016
Keywords:
motilitet / motility / oxidative stress / homocysteine / methionine / gut / liver / rat / oksidativni stres / homocistein / metionin / crevo / jetra / pacov