Unapređenje kvaliteta alata za livenje pod pritiskom primenom tehnologija inženjerstva površina
Application of surface engineering technologies for improvement of diecasting tools quality
Author
Terek, Pal
Mentor
Kakaš, Damir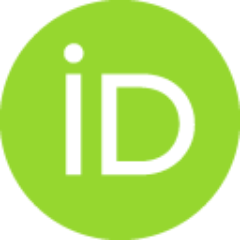 Committee members
Škorić, Branko
Šiđanin, Leposava
Vilotić, Dragiša
Panjan, Peter
Kakaš, Damir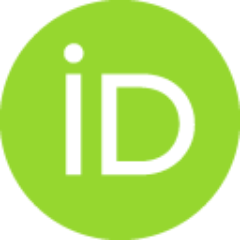 Abstract
Proučavane su koroziona postojanost i tendencija lepljenja različitih materijala u kontaktu sa tečnom Al–Si–Cu legurom. Ispitivanjem su obuhvaćeni čelik za rad na toplo, plazma nitrirani čelik i dupleks slojevi sa CrN, TiAlN, TiAlSiN i CrAlN prevlakama, različitog nivoa površinske hrapavosti. Za ispitivanja pomenutih fenomena primenjena je metoda izvlačenja, koja je unapređena kako bi se povećale njena tačnost i verodostojnost simulacije procesa livenja. Korozioni efekti su pojačani tako što su uzorci osim kratkog kontakta sa odlivkom zadržavani i u dužim periodima u kontaktu sa tečnom legurom (5 i 20 min). Uprkos opštim stavovima, za ispitivane materijale je ustanovljeno da su sile izvlačenja uzoraka iz Al–Si–Cu odlivaka nezavisne od njihovog hemijskog sastava. Uticaj hrapavosti je izražen kod uzoraka sa prevlakama kod kojih pri smanjenju hrapavosti dolazi do povećanja sile izvlačenja. Sve ispitane prevlake su sklone mehaničkom lepljenju Al–Si–Cu legure za svoje površine, ali sa aspek
...
ta korozije u tečnom metalu značajno prevazilaze performanse čelika i plazma nitriranog sloja. Duži kontakt livene legure sa površinama prevlaka uzrokovao je niže vrednosti sila izvlačenja, što je posledica oksidacije površina prevlaka. Ustanovljeno je da su ispitivane prevlake inertne ka tečnoj leguri aluminijuma. Međutim, dolazi do oksidacije i korozije materijala podloge kroz greške rasta koje su prisutne u prevlakama. Stečena znanja o identifikovanim mehanizmima habanja i propadanja zaštitnih slojeva prevlaka poslužiće daljem razvoju dupleks slojeva namenjenih za zaštitu alata za livenje pod pritiskom.
Corrosion resistance and soldering tendency of different materials in molten Al–Si–Cu alloy were studied. Hot-working tool steel, plasma nitrided steel and duplex layers with CrN, TiAlN, TiAlSiN and CrAlN top coatings, which were produced to various degree of surface roughness, were covered by the study. An ejection test was employed for investigation of the concerned phenomena. The ejection test was improved in order to increase its accuracy and the reliability of process simulation. Samples were examined in both short and extended periods of contact (5 and 20 min) with liquid casting. Casting solidification was extended in order to intensify the corrosion effects. Contrary to common findings, it was found that the ejection force of the investigated materials does not depend on their chemical composition. For the coated samples, a pronounced dependence of the ejection force on the surface roughness was found. The ejection force increases with decrease in surface roughness. All investi
...
gated coatings are prone to mechanical soldering by Al– Si–Cu alloy. Still, their corrosion resistance substantially exceeds the corrosion resistance of steel and plasma nitrided layer. Longer exposure of coated samples to cast alloy induced lower ejection forces, which is a consequence of coatings oxidation. It was found that the investigated coatings are inert to liquid aluminium. However, the underlying material undergoes oxidation and corrosion through coating growth defects. The findings concerning the wear mechanisms of protective layers support further development of duplex layers intended for die casting tools protection.
Faculty:
University of Novi Sad, Faculty of Technical Science
Date:
21-09-2016
Keywords:
Alat za livenje pod pritiskom / Corrosion resistance and soldering tendency of different materials in moltenAl / plasma nitrided steel andduplex layers with CrN / TiAlN / TiAlSiN and CrAlN top coatings / which wereproduced to various degree of surface roughness / were covered by the study.An ejection test was employed for investigation of the concerned phenomena.The ejection test was improved in order to increase its accuracy and thereliability of process simulation. Samples were examined in both short andextended periods of contact (5 and 20 min) with liquid casting. Castingsolidification was extended in order to intensify the corrosion effects. Contraryto common findings / it was found that the ejection force of the investigatedmaterials does not depend on their chemical composition. For the coatedsamples / a pronounced dependence of the ejection force on the surfaceroughness was found. The ejection force increases with decrease in surfaceroughness. All investigated coatings are prone to mechanical soldering by Al–Si–Cu alloy. Still / their corrosion resistance substantially exceeds the corrosionresistance of steel and plasma nitrided layer. Longer exposure of coatedsamples to cast alloy induced lower ejection forces / which is a consequenceof coatings oxidation. It was found that the investigated coatings are inert toliquid aluminium. However / the underlying material undergoes oxidation andcorrosion through coating growth defects. The findings concerning the wearmechanisms of protective layers support further development of duplex layersintended for die casting tools protection. / legura aluminijuma / lepljenje livene legure / korozija / habanje / dupleks tretman / topografija površine / Si / Cu alloy were studied. Hot-working tool steel