Modulation response and bandwidth of injection-locked Fabry-Perot laser diode
Modulacioni odziv i propusni opseg injekciono sihronizovanih fabri-pero laserskih dioda.
Author
Zlitni, Abdulgader
Mentor
Gvozdić, Dejan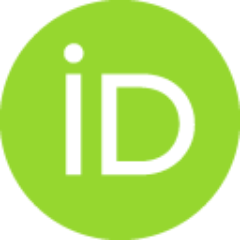 Committee members
Radunović, Jovan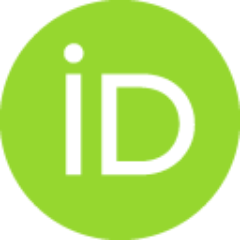 Milanović, Vitomir

Abstract
Synchronization by injection-locking is an advanced technique for controlling mechanical, electrical and microwave devices, with emerging applications in the field of optical communications and optical signal processing in the past decades. Some of the latest applications of injection-locking are related to the new generation of passive optical wavelength multiplexing networks (WDM-PON), in which injection-locked transmitters, instead of much more expensive tunable lasers, achieve upstream signal transmission, from the subscriber to the central office. Injection-locking from the central office and into a side-mode of the multimode laser in the subscriber node, in which stable upstream transmission is achieved, could provide possibility to develop "colorless" transmitters and much simpler architecture of WDM passive optical networks. Theoretical and experimental research have shown that modulation response of a single-mode laser can be significantly improved by applying injection-lockin
...
g in comparison with free-running regime in which injection-locking is not applied. On the other hand, this technique can provide a single-mode output of a multimode laser, reduce linewidth i.e. frequency chirp, eliminate phase jitter as a result of mode hopping and optical fiber dispersion, etc...
Injekciona sinhronizacija spada u napredne tehnike kontrole rada mehaničkih, elektronskih i mikrotalasnih uređaja, a poslednjih decenija našla je primenu i u oblasti optičkih komunikacija i optičke obrade signala. Neke od najnovijih primena injekcione sinhronizacije odnose se na novu generaciju pasivnih optičkih mreža sa multipleksiranjem po talasnim dužinama (WDM-PON), kod kojih se transmisija signala od korisnika ka centrali uspostavlja primenom injekciono sinhronizovanih predajnika, umesto primenom skupih podešavajućih lasera. U slučaju da se injekcijom signala iz centrale u bočni mod multimodnog lasera, koji priprada optičkoj mrežnoj jedinici, može obezbediti stabilna emisija signala od korisnika ka centrali, ovakvi sistemi omogućili bi realizaciju takozvanih "bezbojnih predajnika" i uprošćenu arhitekturu WDM pasivnih optičkih mreža. Teorijska i eksperimentalna istraživanja pokazala su da se modulacioni odziv monomodnih lasera može u značajnoj meri popraviti primenom injekcione sin
...
hronizacije u odnosu na režim rada bez primene ove tehnike. Sa druge strane, tehnika injekcione sinhronizacije može da obezbedi monomodni režim rada multimodnog predajnika, smanji Henrijev faktor, odnosno čirp predajnika, eliminiše fazni džiter koji nastaje kao rezultat poskakivanja modova i disperzije optičkog vlakna i druge štetne efekte...
Faculty:
Универзитет у Београду, Електротехнички факултет
Date:
26-12-2013
Keywords:
injection-locking / injekciono sprezanje / Fabry-Perot laser diode / multimode rate equations / small-signal analysis / modulation response / Fabri-Pero laserske diode / multimodalne brzinske jednačine / analiza malih signala / modulacioni odziv