Synthesis and magnetic properties of pure and substituted yttrium cuprates and manganites
Sinteza i magnetne osobine čistih i dopiranih itrijumovih manganita i kuprata.
Author
Zohra, Ali Mohamed Gebrel
Mentor
Blanuša, Jovan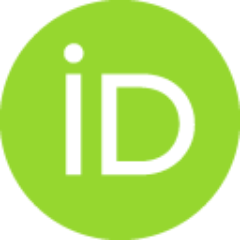 Committee members
Radović, Zoran
Knežević, Milan
Spasojević, Vojislav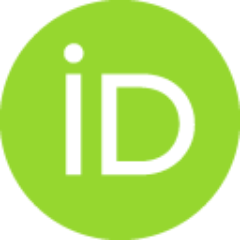 Abstract
This thesis is devoted to the study the synthesis, structure and magnetic properties of yttrium cuprate and yttrium manganite. The structure of the samples was investigated by x-ray diffraction (XRD). Investigation of structural parameters was performed by the Rietveld full-profile analysis method with the application of the FULLPROF software package and the magnetic properties were investigated by magnetization measurement using SQUID magnetometer. For the first time, two alternative synthesis routes for Y2Cu2O5 have been successfully applied, based on precursors obtained by glycine-nitrate and self-propagating high-temperature synthesis (SHS) combustion reactions. Both applied methods proved to be far superior over the standard ceramic sintering, with one of them (SHS) resulting in the reduction of overall synthesis time from 10 days to only 12 hours. The structure and magnetic characterization of obtained samples has shed some new light phenomenon of copper ion drift within the unit
...
cell. It is demonstrated that differences in magnetic behavior can be directly correlated to the variable degree of copper displacement which, besides the phase purity, represents an additional important factor that has to be considered in the course of Y2Cu2O5 preparation. This work also represents the first study of the influence of magnetic dilution on low-temperature magnetic properties of Y2Cu2O5. Partial Mg substitution for Cu was found to introduce small but detectable distortions in the two main intradimmer superexchange paths so that ferromagnetic correlations decrease with Mg concentration. More significant impact of Cu substitution was found in the low temperature region due to the breaking of infinite Cu-O chains. The formation of finite size chains introduces significant paramagnetic contribution and reduction in Néel temperature. Despite this, overall results give a strong indication that antiferromagnetic ordering as well as metamagnetism persists up to the 15% of the Mg content. The second part of the thesis deals with possibilities to apply the SHS combustion in preparation of nanoparticle hexagonal YMnO3, and with the investigation of size reduction influence on its magnetic properties. In two different experimental setups, samples with particle size down to 20 nm were successfully obtained, with the variable...
Doktorska disertacija posvećena je proučavanju sinteze, strukture i magnetnih osobina kuprata i manganita itrijuma. Kristalna struktura uzoraka ispitivana je rendgenskom difrakcijom (XRD). Određivanje strukturnih parametara je urađeno pomoćue Ritveldove pune profilne metode uz primenu softverskog paketa FULLPROF. Magnetne osobine ispitivane su merenjem magnetizacije pomoću SQUID magnetometra. Dve nove, alternativne metode sinteze sagorevanjem, na bazi prekursora dobijenih glicin-nitratnom metodom i samorasprostirućim talasom sagorevanja (SHS), prvi put su uspešno primenjene za sintezu itrijum-kuprata Y2Cu2O5 i opisane u ovom radu. Obe metode pokazale su se kao daleko superiornije u odnosu na standardni postupak keramičko sinterovanja, pri čemu je jedna od njih (SHS) dovela do redukcije ukupnog vremena sinteze sa prosečnih 10 dana sinterovanja na svega 12 sati. Karakterizacija kristalne strukture i magnetnih osobina ukazale su na veliki značaj termalno drifta bakarnih jona, koji se može
...
doves i u direktnu vezu sa ra likama u ponašanju uzoraka dobijenih različitim termalnim tretmanom. Pokazano je da da se, pored fazne čistoće, i stepen termalnog drifta jona bakra takođe mora uzeti u obzir kao važan dodatni faktor prilikom sinteze itrijum-kuprata...
Faculty:
University of Belgrade, Faculty of Physics
Date:
12-12-2013
Keywords:
kristalna struktura / Ritveldov puni profilni metod / sinteza sagorevanjem / itrijum-kuprat Y2Cu2O5 / magnetno razblaženje