Hemijska oksidativna polimerizacija aromatičnih amina jednoelektronskim i dvoelektronskim oksidacionim sredstvima
Chemical oxidative polymerization of aromatic amines by single-electron and two-electron oxidants.
Author
Marjanović, Budimir N.
Mentor
Juranić, Ivan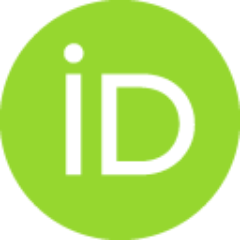 Committee members
Pavlović, Vladimir
Došen-Mićović, Ljiljana
Jovanović, Bratislav

Abstract
Novi semi-empirijski kvantno-hemijski uvid u mehanizam oksidacije arilamina sa peroksidisulfatom (S2O8 2–) u baznim vodenim rastvorima je predstavljen u okviru ove doktorske disertacije. Kljucna uloga arilnitrenijum-katjona u slucaju primarnih i sekundarnih arilamina, kao i dikatjona i imonijum-katjona arilamina u slucaju tercijarnih arilamina, u formiranju odgovarajucih o-aminoaril-sulfata i oligoarilamina pretpostavljena je na osnovu AM1 and RM1 kvantno-hemijske studije oksidacije anilina, C-supstituisanih (2-metilanilin, 3-metilanilin, 4-metilanilin, 2,6-dimetilanilin, antranilna kiselina, 4-aminobenzoeva kiselina, sulfanilna kiselina, sulfanilamid, 4- fenilanilin, 4-bromanilin, 3-hloranilin, i 2-nitroanilin) i N-supstituisanih anilina (Nmetilanilin, difenilamin, i N,N-dimetilanilin). Rezultati semi-empirijske kvantnohemijske studije mehanizma oksidacije arilamina sa S2O8 2– ukazuju da su arilnitrenijum-katjoni i sulfatni anjoni (SO4 2–) inicijalni proizvodi dvoelektronske oksidacij
...
e primarnih i sekundarnih arilamina sa S2O8 2–, dok se dikatjoni/imonijumkatjoni arilamina i SO4 2– inicijalno formiraju dvoelektronskom oksidacijom tercijarnih arilamina sa S2O8 2–. Dvoelektronska oksidacija arilamina sa S2O8 2– predstavlja elektron-transfer reakciju koja odreuje ukupnu brzinu oksidacije arilamina sa S2O8 2–. Veoma brza reakcija arilnitrenijum-katjona (arilamin-dikatjona, imonijum-katjona) i SO4 2– u kavezu molekula rastvaraca (vode) u kojem su nastale inicijalne reaktivne cestice vodi do formiranja odgovarajucih o-aminoaril-sulfata kao glavnih rastvornih proizvoda oksidacije. Ovaj proces predstavlja reakcioni korak koji odreuje regioselektivnost oksidacije arilamina sa S2O8 2–. Mehanizam formiranja nerastvornih oligomernih/polimernih proizvoda u toku oksidacije, kao rezultat oksidativne polimerizacije arilamina sa S2O8 2–, takoe je izucavan primenom AM1 i RM1 semiempirijskih kvantno-hemijskih metoda. Rezultati teorijske analize mehanizma oksidacije arilamina sa S2O8 2– u baznim vodenim rastvorima uporeeni su sa odgovarajucim literaturnim eksperimentalnim podacima (sinteza i izolovanje proizvoda, kineticki podaci) prikupljenim iz literature koja obuhvata poslednjih 60 godina...
New computational insights into the mechanism of the oxidation of arylamines with peroxydisulfate (S2O8 2–) in an alkaline aqueous solution are presented. The key role of arylnitrenium cations, in the case of primary and secondary arylamines, and arylamine dications and immonium cations, in the case of tertiary arylamines, in the formation of corresponding o-aminoaryl sulfates, as prevalent soluble products, and oligoarylamines, as prevalent insoluble products, is proposed on the basis of the AM1 and RM1 computational study of the oxidation of aniline, ring-substituted (2-methylaniline, 3- methylaniline, 4-methylaniline, 2,6-dimethylaniline, anthranilic acid, 4-aminobenzoic acid, sulfanilic acid, sulfanilamide, 4-phenylaniline, 4-bromoaniline, 3-chloroaniline, and 2-nitroaniline) and N-substituted anilines (N-methylaniline, diphenylamine, and N,N-dimethylaniline). Arylnitrenium cations and sulfate anions (SO4 2–) are generated by rate-determining two-electron oxidation of primary and s
...
econdary arylamines with S2O8 2–, while arylamine dications/immonium cations and SO4 2– are initially formed by two-electron oxidation of tertiary arylamines with S2O8 2–. The subsequent regioselectivity-determining reaction of arylnitrenium cations/arylamine dications/immonium cations and SO4 2–, within the solvent cage, is computationally found to lead to the prevalent formation of o-aminoaryl sulfates. The formation of insoluble precipitates during the oxidation as a result of the oxidative polymerization of arylamines was also computationally studied. Quantum chemical predictions of the mechanism of the oxidation of arylamines with peroxydisulfate (S2O8 2–) in an alkaline aqueous solution were correlated with literature kinetic findings. The anilinium 5-sulfosalicylate (ANISSA) was prepared and characterized by elemental analysis, FTIR, and NMR spectroscopy. It was polymerized in aqueous solution using ammonium peroxydisulfate (APS) as an oxidant. The precipitated polyaniline 5-sulfosalicylate (PANISSA) exhibits high thermal stability and conductivity 0.13 S cm–1. The mass-average molar mass and polydispersity index of PANISSA were determined by gel-permeation chromatography (GPC) to amount 22900 g mol–1 and 2.7, respectively...
Faculty:
Универзитет у Београду, Хемијски факултет
Date:
2012
Keywords:
Arilamini / Arylamines / oksidacija / Boyland-Sims-ova oksidacija / polimerizacija / oligomeri / polimeri / mehanizam polimerizacije / oxidation / Boyland-Sims oxidation / polymerization / oligomers / polymers / mechanism of polymerization