Razvoj metodologije za proaktivno održavanje pneumatika na motornim vozilima
Development of methodology for proactive tire maintenance on motor vehicles
Author
Petrović, Miloš M.
Mentor
Vasić, Branko
Committee members
Milovančević, Milorad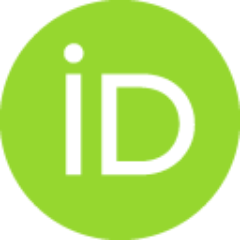 Danon, Gradimir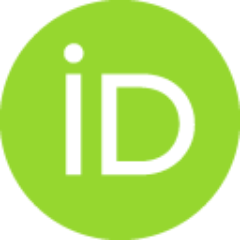 Abstract
motornim vozilima" razmatrane su mogućnosti unapređenja održavanja pneumatika na motornim vozilima. Opšti naučni cilj disertacije bio je razvoj metode modeliranja uticaja pritiska i opšteg stanja pneumatika na bezbednost saobraćaja, troškove pneumatika, troškove goriva i druge troškove eksploatacije vozila. Značajan cilj i doprinos rada je promocija proaktivnog pristupa održavanju pneumatika za komercijalna vozila a, s tim u vezi, i primena sistema za nadzor pritiska vazduha u pneumaticima (TPMS) kao konceptualnog rešenja koje je blisko konceptualnim rešenjima za ostale sisteme na vozilu, a koji su već poznati i u upotrebi. U okviru disertacije obavljena su istraživanja u SP "Lasta" A.D., našem najvećem saobraćajnom preduzeću, sa ciljem da se utvrdi da li bi primena TPMS uređaja na komercijalnim vozilima, osim povećane bezbednosti, imala uticaja na povećanje ekonomičnosti eksploatacije. Istraživanja su obuhvatila utvrđivanje stanja pneumatika u SP "Lasta" A.D., kontrolu i analizu priti
...
saka vazduha u pneumaticima u SP "Lasta" A.D. i putna ispitivanja pneumatika u gradskom, prigradskom i međumesnom saobraćaju. Na osnovu analize rezultata istraživanja može se doneti zaključak da je sa gledišta bezbednosti saobraćaja, pogotovu kada se radi o prevozu putnika, održavanje propisanog pritiska vazduha od primarnog značaja. S obzirom da vozači tradicionalno izbegavaju svoje obaveze prema održavanju pneumatika proizvođači pneumatika i vozila izlaz iz ove situacije su potražili u novim tehničkim rešenjima. U doktorskoj disertaciji "Razvoj metodologije za proaktivno održavanje pneumatika na motornim vozilima" je predstavljen model uticaja pneumatika na troškove eksploatacije vozila. Pošlo se od pretpostavke da odstupanje od propisanog pritiska vazduha u pneumatiku utiče na troškove eksploatacije vozila na četiri načina: povećava intenzitet habanja i smanjuje pređenu kilometražu između dva protektiranja, skraćuje vek spoljne gume, povećava potrošnju goriva (zbog povećanja otpora kotrljanja) i povećani broj iznenadnih otkaza usled separacije protektora ili eksplozije (usled preteranag zagrevanja pneumatika) . Za kvantifikaciju posledica neodgovarajućeg pritiska postavljene su odgovarajuće "krive zavisnosti", odnosno krive korelacije između odstupanja pritiska od propisanog i promena u veku pneumatika, veku protektora i potrošnje goriva. "Krive zavisnosti" su integrisane u zajednički model koji je iskorišćen za ocenu predloženih sistema za unapređenje održavanja pneumatika u SP "Lasta" A.D...
Doctoral dissertation "Development of methodology for proactive tire maintenance on motor vehicles" examines possibilities of improving tire maintenance on motor vehicles. General scientific objective of dissertation was development of method for modeling the impact of tire pressure and their general state to the traffic safety, costs of tires, fuel costs and other costs of vehicle exploitation. Important goal and contribution of dissertation is promotion of proactive approach to commercial vehicle's tire maintenance, and respectfully, application of Tire Pressure Monitoring System (TPMS), as a conceptual solution which is similar to conceptual solutions for other vehicle systems, which are well know and in use. The dissertation included research within traffic company Lasta AD, which is a leading bus traffic company in Serbia. Objective was to determine whether application of Tire Pressure Monitoring System (TPMS) on commercial vehicles, except increasing traffic safety, had an impact
...
on decreasing the cost of vehicle exploitation. Research included determination of Lasta AD vehicles fleet tire condition, combined with tire pressure control and analysis and road testing of tires in urban, suburban and intercity transportation. In terms of traffic safety and based on the analysis of the dissertation results, it can be drawn the conclusion, especially in the case of passenger transport, that maintaining of specific air pressure is of primary importance. Since the drivers traditionally avoid maintaining tires, manufacturers of tires and vehicles sought for way out of this situation in new technical solutions. Doctoral dissertation "Development of methodology for proactive tire maintenance on motor vehicles" presented model of tire impact on the costs of vehicle exploitation. The starting assumption was that a deviation from the specified air pressure in the tire affects vehicle operating costs in four different ways: increases the wear intensity and reduces the mileage between two retreading, shortens the life span of outer tire, increases fuel consumption (due to increased rolling resistance) and increases the number of sudden failures because of retread separation or explosion (due to excessive overheating of the tire). To quantify the consequences of inadequate pressure, appropriate "false dependency" has been set, i.e. false correlations has been established between specified pressure deviations, changes in the tire life cycle, retread life cycle and fuel consumption. "The curves of dependency" were integrated into a common model, which was used for the evaluation of the proposed systems for tire maintenance improvement in "Lasta" AD...
Faculty:
Универзитет у Београду, Машински факултет
Date:
29-10-2013
Keywords:
pneumatik / Tire / autobus / vek pneumatika / vek protektora pneumatika / potrošnja goriva / pritisak vazduha u pneumatiku / temperatura vazduha u pneumatiku / uređaj za praćenje pritiska / sistem održavanja / moguće uštede / Bus / Tire life cycle / Tire retread life cycle / Fuel consumption / Tire pressure / Tire temperature / Device for pressure monitoring / Maintenance system / Possible savings