Mikro RNK-21 kao indikator invazivnosti karcinoma dojke kod pacijenata sa različitim statusom estrogenskog i progesteronskog receptora
MicroRNA-21 as an indicator of breast carcinoma invasiveness in patients with different estrogen and progesterone receptor status.
Author
Petrović, Nina M.
Mentor
Mandušić, Vesna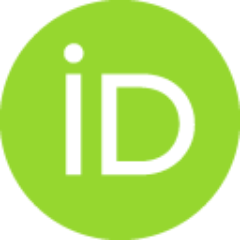 Committee members
Brajušković, Goran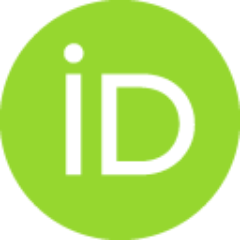 Savić-Pavićević, Dušanka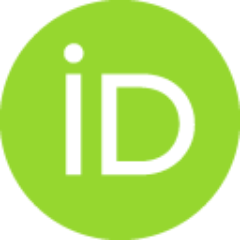 Stanojević, Boban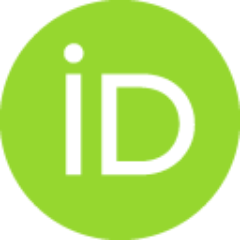 Abstract
Karcinomi dojke su izuzetno heterogeni tumori koji se na osnovu sposbonosti invazivnosti dele na neinvazivne, invazivne asocirane sa neinvazivnim i invazivne. Najznačajniji standardni dijagnostički i prognostički parametri karcinoma dojke su veličina tumora, starost pacijentkinje, status regionalnih limfnih čvorova, gradus tumora, status estrogenskog receptora (ER), progesteronskog receptora (PR), receptora za humani epidermalni faktor rasta 2 (Her-2) i status proliferativnog indeksa (Ki-67). Male nekodirajuće mikro RNK igraju važnu ulogu u regulaciji velikog broja bioloških procesa, a poremećaji u njihovoj ekspresiji detektovani su u procesima nastanka i progresije malignih tumora. Cilj ove disertacije je da se ispita nivo i značaj ekspresije onkogene mikro RNK-21 (miR-21) u tumorskom tkivu dojke. Imunohistohemijski je analiziran nivo ekspresije proteina ER, PR, Her-2 i Ki-67 u neizmenjenom i tumorskom tkivu dojke dok je nivo ekspresije miR-21 određivan lančanom rekacijom polimeraze k
...
ojoj prethodi reverzna transkripcija korišćenjem prajmera sa petljom. Razlike u nivoima ekspresije miR-21 u uzorcima neinvazivnih i invazivnih karcinoma dojke sa in situ koponentom ukazuju na moguću biološku ulogu miR-21 u procesima odgovornim za invazivnost karcinoma dojke, odnosno da nvo ekspresije molekulа mikro RNK-21 predstаvljа potencijаni biološki mаrker invаzivnosti kаrcinomа dojke. Rezultаt dа u аnаlizirаnoj grupi čistih invаzivnih kаrcinomа dojke postoji visok stepen pozitivne korelаcije između nivoа ekspresije molekulа mikro RNK-21 sа nivoom ekspresije proteinа ER i PR, ukаzuje nа to dа nivo ekspresije molekulа mikro RNK-21 može predstаvljаti novi nestаndаrdni dijagnostički i prognostički pаrаmetаr kаrcinomа dojke.
Breast cancer is a complex and heterogeneous group of tumors. According to their ability to invade, breast cancers are divided in three major types: non-invasive, invasive carcinoma of the breast associated with non-invasive and invasive breast carcinomas. The most significant standard diagnostic and prognostic parameters of the breast carcinomas are size of a tumor, age at diagnosis, regional lymph-node status, tumor grade, estrogen receptor (ER), progesterone receptor (PR), human epidermal growth factor 2 receptor status and proliferative index Ki-67 status. Small non-coding microRNAs play very important part in the regulation of great number of biological processes. Deregulation in their expression are detected in the process of malignant tumor formation and progression. Main goal of this dissertation was to investigate expression levels of microRNA-21 (miR-21) in the tumorous breast tissue and its potential role in breast tumor formation and invassion. Expression levels of ER, PR,
...
Her-2 and Ki-67 proteins were detected by immunohistochemistry in non-transformed and tumorous tissue of the breast. MicroRNA-21 expression levels were determined by the reaction of Reverse Transcription and Stem-Loop Polymerase Chain Reaction. The differences in expression levels of miR-21 among non-invasive, invasive breast carcinoma associated with non-invasive and invasive breast carcinomas emphasizes potential biological role of miR-21 in the proces of breast cancer invasiveness and indicates that expression levels of microRNA-21 might represent potential biomarker of invasiveness in the breast carcinomas. We have found that there was highly positive correlation in miR- 21 expression levels with ER and PR protein expression levels, which indicates that miR- 21 expression levels might be used as novel non-standard parameter for breast cancer diagnosis and prognosis.
Faculty:
Универзитет у Београду, Биолошки факултет
Date:
29-09-2014
Projects:
Keywords:
mikro RNK 21 / microRNA-21 / carcinoma of the breast / invasiveness / ER / PR / Her-2 / Ki-67 / karcinom dojke / invazivnost / ER / PR / Her-2 / Ki-67