Oblici orijentalne kulture na prostoru jugozapadne Srbije
Forms of oriental culture on the territory if Southwestern Serbia; Формы восточной культуры в области югозападной Сербии
Author
Zukorlić, Mensur
Mentor
Teodosijević, Mirjana
Committee members
Aykut, Ksenija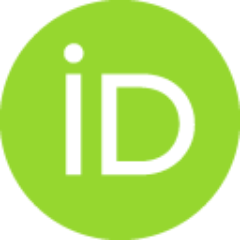 Škrijelj, Redžep.

Abstract
Predmet našeg rada je tematska analiza raspoloživih istorijskih izvora, leksičkog fonda i autentičnih materijalnih i duhovnih tragova kulture Orijenta na prostoru jugozapadne Srbije, čije postojanje potvrđuju naša empirijska istraživanja na terenu. Okosnicu teme čini orijentalna kultura, koja se tradicionalno razvijala na našim prostorima i čiji su elementi i jezički sistemi uticali na sandžačke (raške) govore, sa posebnim akcentom na muslimansko okruženje u kome se ti uticaji najšire i najsnažnije ispoljavaju. Autentični artefakti pomenute orijentalno-islamske kulture prepoznatljivi su u materijalnom i nematerijalnom nasleđu, različitim oblicima muslimansko-bošnjačke kulturne tradicije i nepresušnim tokovima muslimanskog epskog stvaralaštva. Korišćeni resursi u ovom jezičkom materijalu uključuju i raznovrsnu usmenu i pisanu književnost kao potvrdu postojanja autentičnog kulturnog identiteta nastalog u stvaralaštvu na alhamijado, turskom, arapskom i persijskom jeziku. Osim jezičkog bog
...
atstva sadržanog u pisanoj književnoj komponenti i govornim specifičnostima narodnog jezika i epike, ovaj diskurs čine nepokretna baština i govorne specifičnosti muslimanske jezičke tradicije i kulture. Orijentalizmi odavno predstavljaju koherentan lingvistički sloj usmene i pisane kulture muslimansko-bošnjačkog stanovništva, naročito u dijalekatskim izoglosama pojedinih delova jugozapadne Srbije...
The subject of our thematic analysis are the available historical sources, lexical funds and authentic material and spiritual traces of Oriental culture in the area of Southwestern Serbia, which existence is proven by our empirical research on the terrain. The axis of the topic is the Oriental culture which was traditionally developed in our lands, with its elements and linguistic systems which made a huge impact on Sandžak (Rashka) dialects, with a special emphasis on the Muslim community in which the influences are widely and strongly expressed. Authentic artefacts of the mentioned, Oriental-Islamic, culture are recognizable in the material and non-material heritage, in different shapes of Muslim-Bosniak cultural tradition and the inexhaustible streams of epic creation. The useful recources in this linguistic material include resourceful oral and written literature as a confirmation of the existence of authentic cultural identity which was materialised in the artistic creation of Alj
...
amiado, Turkish, Arab and Persian language. Besides the lingustic richness consisted in the written literary component and spoken specifics of the folk language and epics, this course is consisted of the immobile heritage and linguistic specifics of the Muslim language characteristics and culture. For a long time Orientalisms present a coherent linguistic tissue of oral and written culture of the Muslim- Bosniak population, especially the dialectic isoglosses of certain parts of Southwestern Serbia...
Faculty:
Универзитет у Београду, Филолошки факултет
Date:
16-07-2016
Keywords:
orijentalna kultura / oriental culture / osmanlijski period / alhamijado poezija / imena orijentalnog porekla / turcizmi / toponomastičke baze i formanti / ilahije i kaside / arhitektura / Ottoman period / aljamiado poetry / names of oriental origin / Turkish loanwords / toponomastic bases and formants / ilahi / qasida / architecture