Analiza hromozomske translokacije T(11;19) kod mukoepidermoidnog karcinoma pljuvačnih žlezda - korelacija sa kliničkim i histopatološkim parametrima
Analysis of chromosomal translocation T(11;19) in mucoepidermoid carcinoma of salivary glands - correlation with clinical and histopathological parameters
Author
Ilić-Dimitrijević, Ivana J.
Mentor
Konstantinović, Vitomir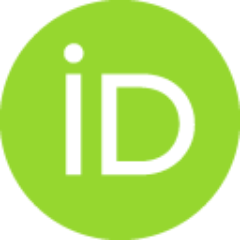 Committee members
Petrović, Milan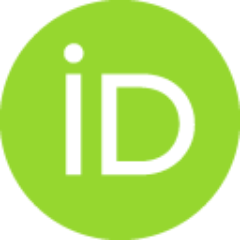 Tepavčević, Zvezdana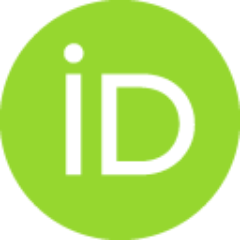 Novaković, Ivana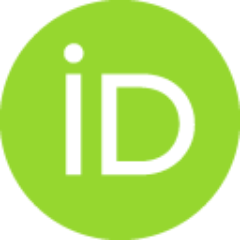 Abstract
Kod velikog broja salivarnih mukoepidermoidnih karcinoma (MEK) detektovana je rekurentna t(11;19) hromozoska translokacija čiji je proizvod novostvoreni fuzio onkogen (MECT1-MAML2). Prisustvo MECT1-MAML2 onkogena remeti normalan ćelijski ciklus i ćelijsku diferencijaciju, dovodeći do nastanka i razvoja tumora. Ciljevi ove studije bili su da se utvrdi incidenca MECT1-MAML2 fuzije kod srpskih pacijenata, zatim da se ispita odnos MECT1-MAML2 fuzije sa kliničkim i histopatološkim karakteristikama MEK-a, kao i da se utvrdi relevantnost ove fuzije kao molekularnog markera biološkog ponašanja MEK-a. U ovoj retrospektivnoj studiji, 20 slučajeva MEK-a i 23 slučajeva MEK-ovih imitacija je bilo testirano na prisustvo MECT1-MAML2 fuzije koristeći reverznu transkriptazu-polimeraznu lančanu reakciju (RT-PCR). Klinički i histopatološki parametri zajedno sa preživljavanjem bez znakova bolesti i ukupnim vremenom preživljavanja su ispitivani u odnosu na MECT1-MAML2 fuzioni status. MEK imitacije (n=23) s
...
u definisane kao ne-MEK grupa i svi slučajevi ovih karcinoma su bili negativni na MECT1-MAML2 fuziju. Kod MEK-a (n=20) fuzija je bila detektovana u 8 slučajeva (40%). Prisustvo MECT1-MAML2 fuzije je bilo povezano sa niskim histološkim gradusom tumora (P = 0.02), sa preživljavanjem bez znakova bolesti (P= 0.002) i ukupnim vremenom preživljavanja (P=0.046). Ova studija je pokazala da su LG fuzio-pozitivni MEK-i poseban kliničko-histopatološki entitet, zatim da MECT1-MAML2 fuzija može da se koristi kao pomoćni dijagnostički i prognostički marker za mukoepidermoidni karcinom.
A significant number of salivary mucoepidermoid carcinoma (MEC) harbor a recurring t(11;19) translocation with an associated novel fusion oncogene (MECT1-MAML2). The MECT1-MAML2 oncogene disrupts normal cell-cycle and differentiation, contributing to tumor development. The objectives of this study were to establish the incidence of MECT1-MAML2 fusion in Serbian patients, to examine the correlation between MECT1-MAML2 status and clinico-pathological parameters of MECs, and estimate its relevance as a genetic marker of MEC behavior. In this retrospective study, 20 cases of MEC of salivary glands and 23 cases of MEC mimics were tested for the presence of MECT1-MAML2 fusion using reverse transcriptase-polymerase chain reaction (RT-PCR). Histopatological as well as clinical parameters, disease free survival, and overall survival data were examined in relation to fusion status. MEC mimics (n=23) were defined as non-MECs and all these cases were negative for the MECT1-MAML2 fusion. In the gro
...
up of confirmed MECs (n=20) the MECT1-MAML2 fusion was detected in 8 cases (40%). The presence of the MECT1-MAML2 fusion was associated with low-grade tumor histology (P = 0.02), with disease-free survival (P= 0.002) and with overall survival rate (P=0.046). The study has shown that the LG fusio-positive MECs represent unique clinico-histopatological entity, as well as that the presence of the MECT1-MAML2 fusion can serve as an additional diagnostic and prognostic marker for mucoepidermoid carcinomas.
Faculty:
Универзитет у Београду, Стоматолошки факултет
Date:
07-04-2016
Keywords:
Karcinomi pljuvačnih žlezda / Salivary gland / Mukoepidermoidni karcinom / Hromozomska translokacija t(11 / 19) / MECT1-MAML2 / PCR dijagnostika / Mucoepidermoid carcinoma / Chromosomal translocation t(11 / 19) / MECT1-MAML2 / RT-PCR diagnostic