Modeliranje parametara robusnosti reda vožnje železnice
Modelling parameters of railway timetable robustness
Author
Jovanović, Predrag R.
Mentor
Bojović, Nebojša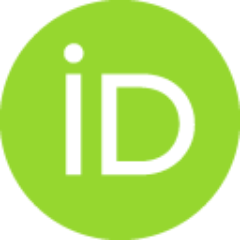 Committee members
Mandić, Dragomir
Stamenković, Dušan
Bojović, Nebojša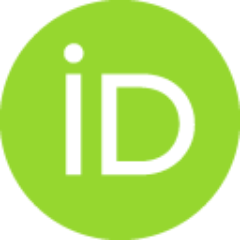 Abstract
Železnički sistem predstavlja jedan od najskupljih sistema svake države, kako sa aspekta izgradnje, tako i sa aspekta održavanja. Sa druge strane, on je neophodnost, posebno u gradovima i gusto naseljenim oblastima. Pravilno i tačno funkcionisanje železničkog sistema je od vitalnog značaja za nesmatan protok ljudi i dobara, što je osnovni preduslov za nesmetani razvoj i funkcionisanje čitavih oblasti, pa i država u celini. Tačnost železničkog sistema je u direktnoj vezi sa stabilnošću i robusnošću svih tehnoloških procesa u njemu, pa i reda vožnje, kao jednog od najvažnjih među njima. Ciljevi izrade ovog rada su definisanje načina implementacije vremenskih rezervi u red vožnje u cilju povećanja njegove robusnosti, kao i dimenzionisanje veličine tih rezervi, s obzirom na ograničenja proizašla iz iskorišćenja propusne moći pruge. Razvijeni modeli uzimaju u obzir razna ograničenja nastala iz same tehnologije odvijanja železničkog saobraćaja. Modeli su algoritamskog tipa korak-po-korak, na
...
osnovu kojih se može doći do veličine i mesta primene vremenskih rezervi na posmatranoj deonici pruge u cilju povećanja robusnosti reda vožnje. Predloženi algoritmi primenjuju poznate metode višekriterijumskog odlučivanja i kombinatorne optimizacije, kako bi se došlo do optimalnog rešenja, vodeći računa o nametnutim ograničenjima. Modeli su primenjeni na realnom redu vožnje i svaki od njih dovodi do značajnog smanjenja kašnjenja vozova, što je iskorišćeno kao pokazatelj robusnosti reda vožnje...
Railway system is one of the most expensive system of each country, from aspect of construction and of maintenance, as well. On the other hand, it is a necessity, especially in cities and densely populated areas. Correct and accurate functioning of the railway system is vital for unhindered movement of people and goods, which is the basic precondition for the smooth functioning and development of whole regions, and even whole countries. Accuracy of the railway system is directly related to the stability and robustness of all technological processes in it, including timetable, as one of the most important among them. The aims of this thesis were to define the mode of implementation of time reserves in the timetable in order to increase its robustness, as well as the dimensioning the size of those reserves, given the constraints arising from the utilization of railway line capacity. The developed models take into account the various limitations resulting from the technology of railway tr
...
affic itself. The models are algorithmic type step-by-step, and on the basis of them, the size and place of application of time reserves at observed section of the railway line can be reached, in order to increase the robustness of the timetable...
Faculty:
Универзитет у Београду, Саобраћајни факултет
Date:
14-07-2016
Keywords:
železnički saobraćaj / railway traffic / timetable / train delays / robustness / infrastructure capacity / multi-criteria decision making / combinatorial optimization viii / red vožnje / kašnjenje vozova / robusnost / kapacitet železničke infrastrukture / višekriterijumsko odlučivanje / kombinatorna optimizacija