Bakteriofagi kao agensi u kontroli formiranja biofilmova Pseudomonas aeruginosa
Bacteriophages as agents in pseudomonas aeruginosa biofilms control
Author
Vujović, Bojana A.
Mentor
Radin, Dragoslava
Committee members
Raičević, Vera
Teodorović, Smilja
Nikšić, Miomir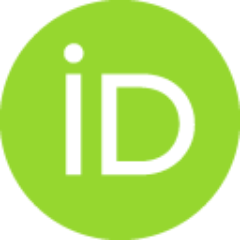 Knežević, Petar

Abstract
Pseudomonas aeruginosa je štapićasta, asporogena bakterija, široko rasprostranjena u sredinama kao što su zemljište, voda, ljudski i životinjski organizmi, biljke i otpad. P. aeruginosa poseduje jedan cirkularni hromozom koji je smešten u citoplazmi ćelije, kao i više plazmida značajnih za patogena svojstva ove bakterije. Genom P. aeruginosa je veličine 5,2 do 7,1 Mbp, u kome je ukupna zastupljenost guanina i citozina oko 65%. Najveći broj genetskih i genomskih analiza P. aeruginosa je usmeren ka kliničkim izolatima, dok je mnogo manja pažnja posvećena izolatima iz životne sredine, zbog čega je manje od 10% genomskih sekvenci deponovanih u Nacionalnom Centru za Biotehnološke Informcije (NCBI) izolata poreklom iz životne sredine. Jedna od glavnih kompetitivnih prednosti P. aeruginosa u preživljavanju u različitim uslovima spoljašnje sredine je sposobnost formiranja biofilmova, a brojna istraživanja su pokazala da većina izolata ima ovu sposobnost. Izučavanju biofilmova se u poslednje vr
...
eme poklanja značajnija pažnja u oblastima mikrobiologije hrane, vode, životne sredine kao i medicinske mikrobiologije. Prisustvo biofilmova u životnom okruženju čoveka, različitim sistemima za transport industrijske, površinske vode, vode za navodnjavanje kao i medicinskoj opremi i pomagalima, čine biofilmove aktuelnom temom u medicini, farmaciji, ali i u kontekstu higijene hrane. Eliminacija bakterijskih biofilmova je izuzetno težak proces, zbog toga postoji potreba da se razvijaju altenativni načini za sprečavanje formiranja i kontrolu biofilmova. Polazeći od napred navednog, osnovni naučni cilj ove doktorske disertacije je sagledavanje mogućnosti primene bakteriofaga u kontroli formiranja biofilmova, kao i uticaja na već formirane biofilmove sojeva vrste Pseudomonas aeruginosa, pri definisanim ekološkim uslovima u pogledu temperature, pH i koncentracije NaCl. Iz uzoraka sedimenta, aktivnog mulja, površinske vode, vode za piće i zemljišta sa različitih lokaliteta izolovano je 30 izolata Pseudomonas aeruginosa. Molekularna identifikacija i tipizacija 30 izolata Pseudomonas je izvršena modifikovanom MLST šemom za P. aeruginosa (http://pubmLst.org/paeruginosa/) pomoću pet housekeeping gena: acsA, guaA, mutL, ppsA i trpE. Za filogenetske analize je korišćen programski paket MEGA, verzija 8...
Psudomonas aeruginosa is rod shape, asporogenous bacteria, wide spread in soil, water, human and animal organisms, plants and solid wastes. P. aeruginosa has one circular chromosome which is placed into the cell's cytoplasm, as well as more plasmids which are significant for pathogen characteristics of this bacterium. Genome size of P. aeruginosa is from 5.2 to 7.1 Mbp and Guanine and Cytosine content in the genome is approximately 65 %. The number of the genetic and genome's analyses of P. aeruginosa is directed to the clinical isolates and significantly lower attention is devoted to the isolates from environment. The consequence is that the less than 10 % of the genome's sequences deposited in the National Centre for Biotechnology Information (NCBI) in USA are with environmental origin. One of the main competitive advantages of P. aeruginosa survival under different environmental conditions is biofilm forming ability. Numerous investigations are shown that main part of isolates have
...
this ability. Researches of the biofilm are paying great attention in last decades, especially in the following fields: microbiology of food, water, environment, as well as medical microbiology. Because of biofilm presence in the human environment, different facilities for water transport in industry, surface waters, water for irrigation purposes, medical equipment and tools, biofilm became very important goal for investigation in medicine, pharmacy and food hygiene. Elimination of the bacteria's biofilms is extremely hard process and because that, alternative methods for avoiding biofilm formation, as well as biofilm control are very necessary. Taking in mind all these previously mentioned facts, investigation of Pseudomonas aeruginosa strains diversity selected from environment and its biofilm forming ability and forming of the identified bacteria strains collection is established as main scientific goal of this Ph.D. thesis. The goal of this Ph.D. thesis is investigations of possibility of influence, forming and removal of created biofilms by specific bacteriophages acting in in-vivo conditions and forming of phages collection...
Faculty:
Универзитет у Београду, Пољопривредни факултет
Date:
12-07-2016
Keywords:
P. aeruginosa / P. aeruginosa / genetic diversity / MLST / phenotype characteristics / biofilm / bacteriophages / genetski diverzitet / MLST / fenotipske karakteristike / biofilm / bakteriofagi