Ispitivanje antimikrobnih osobina hitozana na rast Listeria monocytogenes u povrću
Testing of antimicrobial properties of chitosan on growth of Listeria monocytogenes in vegetables
Author
Jovanović, Gordana D.
Mentor
Klaus, Anita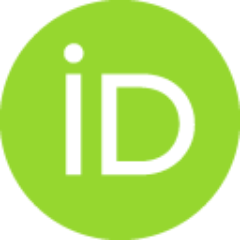 Committee members
Nikšić, Miomir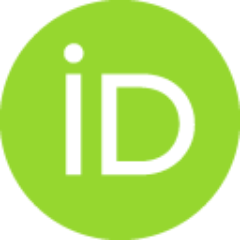 Radin, Dragoslava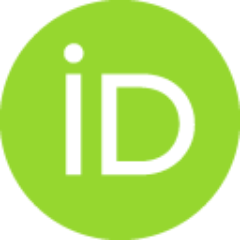 Zlatković, Branislav
Katić, Vera

Abstract
Zadatak ove doktorske disertacije bio je da se utvrdi antimikrobna aktivnost hitozana u formi omotača i filmova na sojeve Listeria monocytogenes ATCC 19112 i Listeria monocytogenes ATCC19115 u sveže sečenom, minimalno prerađenom povrću. Antimikrobna svojstva hitozana analizirana su u različitim vrstama hrane kao što su sveže sečeno povrće: kupus, šargarepa i crna rotkva ali i majonez, koji se često koristi za pripremu salata sa povrćem. Osim antimikrobne aktivnosti hitozana, ispitivan je uticaj filmova hitozana na promenu pH vrednosti, sadržaj rastvorljive suve materije i senzorne karakteristike ispitivanog povrća. U cilju realizacije postavljenih zadataka izrađeni su različiti modeli omotača i filmova sa hitozanom. Omotači hitozana su pripremljeni sa mlečnom ili sirćetnom kiselinom tako da je ukupna koncentracija hitozana u njima iznosila 0,25%; 0,5% ili 1%. Filmovi hitozana su pripremljeni sa dodatkom želatina tako da je u njima postignuta konačna koncentracija od 0,5%; 1% i 2% hitoz
...
ana. U cilju poboljšanja antimikrobne aktivnosti u filmove je dodato etarsko ulje mente ili timijana u koncentraciji od 0,1% i 0,2%. Odabir ovih ulja izvršen je na osnovu rezultata ispitivanja antimikrobne aktivnosti etarskih ulja koja su pokazala da etarska ulja timijana i mente imaju najefikasnije dejstvo na testirane bakterijske sojeve. Analizom dobijenih rezultata utvrđeno je da testirani sojevi bakterija imaju različitu sposobnost preživljavanja na ispitivanim vrstama povrća. Najveća inhibicija rasta ispitivanih bakterijskih sojeva postignuta je kod crne rotkve i šargarepe. Sam kupus ne ispoljava inhibitorni efekat na rast ispitivanih bakterija, već značajno doprinosi razvoju ovih bakterija. Antimikrobna aktivnost omotača hitozana zavisi od upotrebljene koncentracije hitozana, vrste organske kiseline koja je upotrebljena kao rastvarač, kao i od vrste povrća u kome se omotači primenjuju. Najizraženija inhibicija bakterijskih sojeva postignuta je u crnoj rotkvi i šargarepi, sa 1% omotačima hitozana koji su pripremljeni sa sirćetnom kiselinom...
The objective of this doctoral thesis was to determine the antimicrobial activity of chitosan in the form of coatings and films against the strains of Listeria monocytogenes ATCC 19112 and Listeria monocytogenes ATCC 19115 in fresh-cut, minimally processed vegetables. The antimicrobial properties of chitosan were analyzed in different types of food such as fresh cut vegetables: cabbage, carrot and black radish and mayonnaise, which is often used to prepare the salad with vegetables. In addition to the antimicrobial activity of chitosan, the influence of chitosan films on pH changes, content of soluble solids and sensory properties of tested vegetables, have been investigated. In order to realize of given tasks, different coatings and films with the chitosan were made. Chitosan coatings were prepared with lactic or acetic acid, so that the total concentrations of chitosan coatings have been 0.25%; 0.5% or 1%. Films of chitosan were prepared with the addition of gelatin and final concent
...
rations of chitosan have been 0.5%; 1% and 2%. In order to improve the antimicrobial activity of the films, essential oil of mint or thyme in a concentration of 0.1% and 0.2% were added. The choice of these oils was made on the basis of the antimicrobial activity of thyme and mint essential oils which have been shown as the most effective against the tested bacterial strains. The analysis of the results showed that the tested strains of bacteria have different viability in the tested types of vegetables. The highest growth inhibition of tested bacterial strains was achieved in the black radish and carrots. Cabbage alone does not exhibit an inhibitory effect on growth of the bacteria, but also significantly contributes to the development of these bacteria. Antimicrobial activity of chitosan coatings depends on the concentration of chitosan used, type of organic acid which is used as a solvent, and the type of vegetable in which the coatings were applied. The highest inhibition of growth of bacterial strains was obtained with black radish and carrot, with 1% of chitosan coatings, which have been prepared with acetic acid...
Faculty:
Универзитет у Београду, Пољопривредни факултет
Date:
30-06-2016
Keywords:
minimalno prerađeno povrće / minimally processed vegetables / Listeria monocytogenes / antimicrobial properties of chitosan / chitosan coatings and films / essential oils / Listeria monocytogenes / antimikrobna svojstva hitozana / omotači i filmovi hitozana / etarska ulja