Procena efektivnosti hirurškog lečenja katarakte merenjem kvaliteta života operisanih bolesnika
Effectiveness assessment of the cataract surgical treatment by measuring the quality of life of operated patients
Author
Kovač, Bojan P.
Mentor
Grgurević, Anita
Committee members
Pekmezović, Tatjana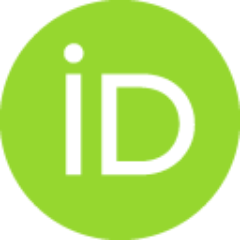 Knežević, Miroslav
Vukosavljević, Miroslav

Abstract
Cilj: Da se testira validnost i pouzdanost "National Eye Institute Visual Functioning Questionnaire" (NEI VFQ-25). Da se izvrši procena kvaliteta ţivota kod najĉešćih oftalmoloških oboljenja i da se proceni efektivnost hirurške korekcije katarkte merenjem kvaliteta ţivota operisanih bolesnika. Metode: Srpska verzija NEI VFQ-25 upitnika je prevedena u skladu sa meĊunarodno prihvaćenim standardima. Sa ciljem da se proceni pouzdanost i validnost prevedene verzije NEI VFQ-25 upitnika koristili smo uzorak od 105 pacijenata sa ĉetiri razliĉite oftalmološke bolesti. Kronbah alfa koeficijent je korišćen za procenu unutrašnje konzistentnosti svake subskale. Za procenu test-retest pouzdanosti korišćen je koeficijent interklasne korelacije. Test-retest podaci su prikupljeni od kliniĉki stabilnih pacijenata sa kataraktom u razmaku od dve nedelje. Za procenu psihometrijskih karakteristika upitnika takoĊe je primenjena i Raš analiza. Za procenu kvaliteta ţivota povezanog sa vidom korišćena je srpska
...
verzija NEI VFQ-25 upitnika. Deskriptivna analiza i analiza generalizovane linearne procene jednaĉine su korišćeni za merenje promena u kvalitetu ţivota povezanim sa vidom nakon hirurgije katarakte. Rezultati: Pacijenti su za potrebe lingvistiĉke validacije upitnika podeljeni u ĉetiri grupe. Prvu grupu su ĉinili pacijenti sa kataraktom i bilo ih je 40 (38.1%), potom pacijenti sa dijabetiĉkom retinopatijom (DR) 31 (29.5%), senilnom degeneracijom ţute mrlje (ARMD) 22 (21.0%) i glaukomom 12 (11.4%). Ukupni index skor u NEI FQ-25 se kretao od 65.3 do 67.8 uz srednju vrednost od 67.4±15.0. Evaluacija validnosti Srpske verzije NEI VFQ-25 je data kao "multi-trait-multi-method matrix" metoda. Sva pitanja su prošla test konvergentne i diskriminantne validnosti. Za konkurentnu validnost, detektovana je snaţna Spirmanova korelacija izmeĊu skorova većine NEI VFQ-25 subskala i sliĉnih domena u sklopu SF-36. Raš analiza je pokazala dobru preciznost instrumenta, ali i postojanje misfiting ajtema, i multidimenzionalnost. Proseĉna vrednost kompozitnog skora pre operacije je iznosila 73.1 (SD, 18.8). Nakon operacije katarakte na lošijem oku, došlo je do povećanja vrednosti kompozitnog skora u proseku za 20.2 taĉke na 93.3 (SD, 11.6)...
Purpose: To test the validity and reliability of the Serbian version of the intervieweradministered format of the National Eye Institute Visual Functioning Questionnaire (NEI VFQ-25). To asses vision related quality of life and health related quality of life in most common ophthalmic deseases and to measure effectivness of catarct surgery throu quality of life assessment. Methods: The Serbian version of NEI VFQ-25 was translated in accordance with standard methods that have been adopted internationally. In order to assess the reliability and validity of the translated NEI VFQ-25, we used a sample of 105 patients with four different chronic ocular diseases. Cronbach's alpha coefficient was used to assess internal consistency for each subscale. To assess test–retest reliability, intraclass correlation coefficients were used. The test–retest data were obtained from clinically stable patients with age-related cataracts, in surveys performed 2 weeks apart. Rasch analysis was also applied as
...
a modern methods of psychometric assessment of the questionnaire. Vision-related quality of life was assessed using the NEI VFQ-25. Descriptive analyses and a generalized linear estimating equation analysis were undertaken to measure change in vision related quality of life after surgery. Results: Four groups of patients were studied and the most prevalent were patients with cataract 40 (38.1%), followed by diabetic retinopathy 31 (29.5%), age related macular degeneration 22 (21.0%) and glaucoma 12 (11.4%). The overall index score on the NEI VFQ- 25 ranged from 65.3 to 67.8 with a mean of 67.4 ± 15.0. Cronbach's alpha coefficient (index of internal consistency reliability) ranged from 0.592 to 0.889 for the subscales. Evaluation of the validity of the Serbian version of NEI VFQ-25 is presented in the multi-trait–multimethod matrix and all items passed the convergent and discriminant validity tests. Rasch analysis showed a good measurement precision, but also demonstrated misfitting items and multidimensionality of the questionnaire. The average value of a composite score before surgery was equal to 73.1 (SD, 18.8). After cataract surgery on the worse eye, there was an increase in the value of the composite score by an average of 20.2 points on 93.3 (SD, 11.6)...
Faculty:
Универзитет у Београду, Медицински факултет
Date:
04-04-2016
Keywords:
vidna funkcija / visual function / Srpska verzija NEI VFQ-25 / kvalitet ţivota povezan sa vidom / validacija / Serbian version of NEI VFQ questionnaire / health related quality of life / questionnaire validation