Distribucija, status i ishrana vuka (Canis lupus L., 1758) na teritoriji Bosne i Hercegovine
Distribution, status and diet of the wolf (Canis lupus L., 1758) in the territory of Bosnia and Herzegovina
Author
Trbojević, Igor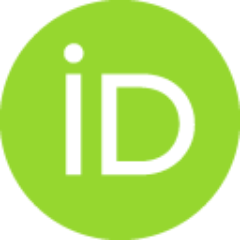 Mentor
Ćirović, Duško
Committee members
Đan, Mihajla
Kusak, Josip
Ćirović, Duško

Abstract
Nažalost, usljed nepostojanja sistematskih ekoloških istraživanja, gotovo se ništa ne zna o njegovoj ekologiji, prostornoj distribuciji i gustinama populacija. Vuk ima različit status zaštite u Bosni i Hercegovini, i uslovljen je različitim entitetskim zakonima. Kako do sada na prostoru Bosne i Hercegovine nije bilo sveobuhvatnih, sintetičkih istraživanja ekologije, genetike, ili bilo koje vrste idioekoloških istraživanja ove krupne karnivore, to definisani ciljevi ove disertacije treba da daju doprinos poznavanju ekologije vuka i populacionog statusa vuka u BiH kao osnove za dalje održivo upravljanje, zaštitu i izradu nacionalnog akcionog plana. Ciljevi disertacije su: definisanje distribucije vuka na području BiH; definisanje prostora sa najvećim gustinama populacija; analiziranje prirode ishrane vuka u BiH; analiziranje sezonske varijabilnost ishrane vuka; analiziranje obima napada na domaće životinje i njihov prostorni i vremenski aspekt; da na osnovu genetičkih i morfometrijskih a
...
naliza odredi populacioni status u odnosu na susjedne dinarske populacije i prijedlože mjere za održivo upravljanje i očuvanje vuka u BiH. Analiza distribucije vuka u Bosni i Hercegovini je bazirana na prikupljenim statističkim podacima o odstrelu, anketama, evidenciji šteta, pregledom lovačke periodike i dnevnih novina za period 2003-2013. godine. Distribucija vuka u BiH je prikazana na UTM (MGS) koordinatnom sistemu sa veličinom kvadrata od 10x10 km. Analiza ishrane vuka na prostoru Bosne i Hercegovine je bazirana na analizi fecesa. Feces je prikupljan tokom perioda 2009- 2013. godine na dva transekta (Tisovac i Manjača) u dužini od po 10 km. Sastav ishrane vuka je izražen preko relativne učestalosti pronalaženja neke kategorije/tipa hrane (%O, broj nalaza neke kategorije hrane / ukupan broj nalaza svih kategorija x 100) i procenta konzumirane biomase (%B, masa određene kategorije hrane / ukupna masa svih kategorija x 100). Podaci o štetama su prikupljani za period od 2003 do 2014 godine. Za analizu šteta prikupljani su samo podaci zasnovani na direktinim opservacijama šteta na domaćim životinjama (vuk ili čopor viđeni na licu mjesta, odstreljena/e jedinka/e na mjestu štete i sl.). Štete su obrađene i prikazane prema vrsti stradale stoke (ovce, koze, goveda, svinje, konji, lovački psi, ostali psi) i godine u kojoj je šteta načinjena.
Regarding Bosnia and Herzegovina territory, the wolf is an autochthonous and widely distributed species. Unfortunately, due to lack of systematic ecological studies, the knowledge of its ecology, spatial distribution, and population density is poor. The level of protection of wolves in Bosnia and Herzegovina varies as a result of different entity laws. Up to now, there have been no extensive and synthetic studies on the ecology, genetics, or any other idio-ecological studies on these large carnivores. Therefore, the defined aims of this dissertation should further account for the knowledge of the ecology of wolves and their population status in B&H as a background for future sustainable management, protection, and a national action plan. The aims of the dissertation are as follows: to define the wolf distribution in B&H territory; to define the area with the highest wolf population density; to analyze the wolf natural diet in B&H; to analyze the seasonal variability of wolf's diet; to
...
analyze the frequency of attacks on livestock, and their spatial and time framework; to determine the population status in comparison with the neighbouring populations based on the genetic and morphometric analyses and suggest measures of sustainable management and preservation of the wolf in Bosnia and Herzegovina. The analysis of the wolf distribution in Bosnia and Herzegovina is based upon the collected statistical data on wolf cull, questionnaires, damage records, and hunter journals and daily papers for 2003-2013 period. The wolf distribution in B&H is displayed on the UTM (MGS) coordinate system with the 10x10 km plot size. The wolf diet analysis in B&H was run on the faecal matter data. The feacal matter had been collected in 2009-2013 period at two transections (Tisovac and Manjača) each having been 10 kilometres long. The food content was expressed via the relative frequency of detection of the food type/category (%O, number of detections of a food category/the sum of all detections for all categories x 100) and percentage of the consumed biomass (%B, mass of a specific food category/ the total mass of all categories x 100). The damage records had been collected for 2003-2014 period. For the purpose of damage analysis, only data on direct observations from damages on domestic animals were used (a wolf or a pack of wolves seen on site, one or more individuals killed at site, etc.)...
Faculty:
University of Belgrade, Faculty of Biology
Date:
19-02-2016
Keywords:
Vuk / wolf / Bosna i Hercegovina / centralni Balkan / distribucija / gustina populacije / ishrana vuka / genetička varijabilnost / morfometrija / Bosnia and Herzegovina / central Balkans / distribution / population density / wolf diet / genetic variability / morphometry