Inter- i intrapopulaciona varijabilnost oblika lista Mercurialis perennis L. i delova cveta Iris pumila L.: uticaj heterogenih uslova svetlosti i antropogeno indukovanog stresa
Inter-and intrapopulation variability in leaf shape in Mercurialis perennis L. and flower parts Iris pumila L.: heterogenus light condition and anthropogenically induced sress.
Author
Vujić, Vukica D.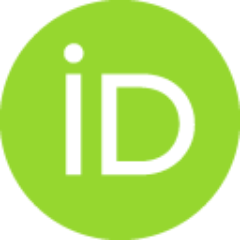 Mentor
Cvetković, Dragana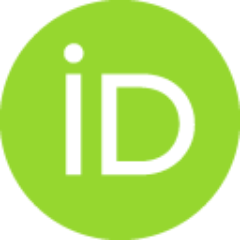 Committee members
Miljković, Danijela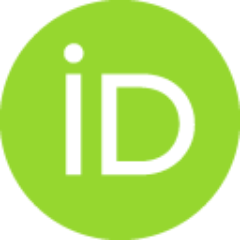 Jovanović, Slobodan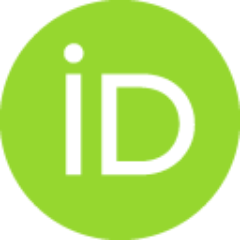 Vukov, Tanja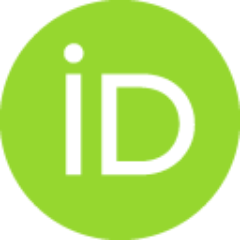 Avramov, Stevan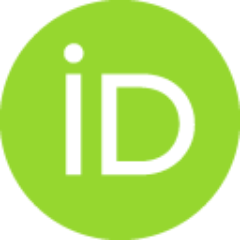 Abstract
Uticaj heterogenih uslova svetlosti i antropogeno indukovanog stresa (gaženja i aerozagađenja) na oblik i veličinu lista Mercurialis perennis i delova cveta Iris pumila, procenjen je primenom geometrijske morfometrije. Takođe je proučavan i uticaj navedenih faktora na varijabilnost osobina izdanaka M. perennis (visine biljke, broja listova i broja internodija). S obzirom na to da je M. perennis dvodoma biljka, analizirano je i prisustvo polnog dimorfizma i potencijalnih polno–specifičnih reakcija na suboptimalne uslove staništa. Uticaj heterogenih uslova svetlosti i aerozagađenja na stepen integracije oblika različitih delova cveta I. pumila procenjivan je na osnovu obrazaca korelacionih odnosa. Biljne vrste M. perennis i I. pumila su se u dosadašnjim istraživanjima pokazale kao pogodni model–sistemi za istraživanja u oblasti evolucione biologije biljaka. Šumski prosinac, Mercurialis perennis L. (Euphorbiaceae), je dvodoma višegodišnja zeljasta biljka, karakteristična pre svega za star
...
a šumska staništa, primarna ili manje narušena, ali se može naći i na otvorenim, kao i na staništima pod jakim antropogenim uticajem. Kao dvodoma vrsta, predstavlja atraktivan objekat za proučavanje različitih aspekata polnog dimorfizma kod biljaka. Patuljasta perunika, Iris pumila L. (Iridaceae), je višegodišnja monokotila iz grupe geofita, karakteristična je pre svega za otvorena, uglavnom suva nizijska do brdska staništa. U ovo istraživanje uključene su populacije M. perennis sa lokaliteta Avala i Bele stene (Kopaonik), kao i populacije I. pumila sa lokaliteta Deliblatska peščara i Beograd. Pored toga, analizirani su i cvetovi I. pumila gajeni u eksperimentalnim uslovima jasno definisanog intenziteta i kvaliteta svetlosti. Analizirano je 90 biljaka M. perennis i 120 biljaka (ukupno 60 genotipova) I. pumila sa prirodnih staništa izloženih heterogenim uslovima svetlosti, 170 biljaka (33 genotipa) I. pumila gajenih u eksperimentalnim uslovima pod različitim svetlosnim tretmanima, kao i 119 biljaka M. perennis i 120 biljaka (41 genotip) I. pumila sa staništa izloženih različitom nivou antropogeno indukovanog stresa...
Impact of heterogeneous light conditions and anthropogenically induced stress (trampling and air polluton) on shape and size of leaves in Mercurialis perennis and flower parts in Iris pumila, was assessed by means of geometric morphometrics. The effect of mentioned factors on variability of shoot traits in M. perennis (plant height, number of leaves and internodes) was also explored. Since M. perennis is a dioecious plant, presence of sexual dimorphism and potential sex–specific reaction to suboptimal habitat conditions was investigated. The effect of heterogeneous light conditions and air pollution on degree of integration of shape of different floral parts of I. pumila was determined based on changes in patterns of covariation among mentioned structures. Mercurialis perennis and Iris pumila have proved themselves to be suited model systems in plant evolutionary biology research. Dog`s mercury, Mercurialis perennis L. (Euphorbiaceae), is a dioecious perennial forb, typical of ancient
...
undisturbed woodlands, but it can also occur in open conditions and under strong antropogenic disturbance. As a dioecious herb, it represents an attractive object for research of different aspects of sexual dimorphism in plants. Dwarf iris, Iris pumila L. (Iridaceae), is monocot, perennial, geophyte typically inhabiting open, dry lowlands. This research included M. perennis populations from Avala and Bele stene (Kopaonik) as well as I. pumila populations from Deliblato Sands and Belgrade. Additionally, flowers of I. pumila grown under experimentally explicitly manipulated light intensity and quality conditions were analyzed. The study included a total of 90 M. perennis and 120 I. pumila plants (sum 60 genotypes) from natural habitat exposed to heterogeneous light conditions, 170 I. pumila plants (33 genotypes) grown under different light experimental treatments, as well as 119 M. perennis and 120 I. pumila plants (41 genotypes) from sites exposed to different levels of anthropogenically induced stress...
Faculty:
Универзитет у Београду, Биолошки факултет
Date:
01-04-2016
Projects:
Keywords:
heterogeni uslovi svetlosti / heterogeneous light conditions / antropogeno indukovani stres / oblik i veličina lista / oblik i veličina delova cveta / Mercurialis perennis / Iris pumila / geometrijska morfometrija / polni dimorfizam / integracije oblika delova cveta / anthropogenically induced stress / leaf shape and size / shape and size of flower parts / Mercurialis perennis / Iris pumila / geometric morphometrics / sexual dimorphism / shape integration of flower parts