Uklanjanje arsena primenom prirodnog i solvotermalno sintetisanog kalcita modifikovanog oksidima metala
Separation of arsenic from water using natural and solvothermally synthesized calcite modified by metal oxides.
Author
Markovski, Jasmina S.
Mentor
Marinković, Aleksandar
Committee members
Rajaković, Ljubinka
Perić-Grujić, Aleksandra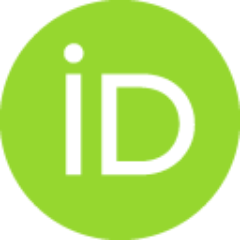 Antonović, Dušan
Onjia, Antonije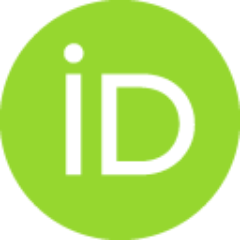 Abstract
Predmet istraživanja ove doktorske teze bio je pronalazak novih materijala, optimalnih adsorpcionih svojstava, sa mogućnošću praktične primene za efikasno uklanjanje As(V)-jona iz vodenog rastvora. U okviru rada razmatran je uticaj sinteze i metoda modifikacije na svojstva krajnjeg proizvoda, tj. adsorbenta, u zavisnosti od njegovih adsorptivnih svojstava i primene. Postupak sinteze adsorpcionih materijala bio je dvostepen. U prvom stupnju sinteze izvršena je priprema visokoporoznih osnova, tj. solvotermalno sintetisanog kalcita i kalcinisane ljuske kokošjeg jajeta, koje su dalje, u drugom stupnju, modifikovane gvožđe(III)-oksihidroksidom u obliku goetita, mangan(IV)-oksidom u formi α-MnO2 i hibridnim sistemom goetit/α-MnO2. Dobijeni materijali su skraćeno nazvani: solvotermalno sintetisan kalcit‒materijal A, kalcinisana ljuska jajeta‒materijal B, solvotermalno sintetisan kalcit/goetit‒materijal C, kalcinisana ljuska jajeta/goetit‒materijal D, solvotermalno sintetisan kalcit/α-MnO2‒mat
...
erijal E, kalcinisana ljuska jajeta/α-MnO2‒materijal F, solvotermalno sintetisan kalcit/goetit/α-MnO2‒materijal G, kalcinisana ljuska jajeta/goetit/α-MnO2‒materijal H. Karakterizacija dobijenih materijala je izvršena primenom rendgenske difrakcione analize, skenirajuće elektronske mikroskopije, infracrvene spektrometrije sa Furijeovom transformacijom i metodom adsorpciono-desorpcione izoterme. Ispitivan je uticaj ultrazvučnog procesa i magnetnog mešanja na adsorpcionu efikasnost procesa. Rezultati su pokazali značajno unapređenje adsorpcionog procesa u slučaju primene ultrazvuka u odnosu na konvencionalno magnetno mešanje. Adsorpciona efikasnost ovako dobijenih materijala je ispitivana u zavisnosti od metoda funkcionalizacije, pH vrednosti rastvora, vremenskog intervala procesa, temperature, koncentracije adsorbata i uticaja...
The research topic of the doctoral thesis was focused on synthesis of new materials with optimal adsorption properties and possible practical application for effective removal of As(V)-ions from aqueous solution. The interpretation of the synthesis and modification method influences on the properties of final products, i.e. adsorbents, in relation to their adsorptive propeties and possibility of their practical application was discussed. Processes for the adsorbents synthesis comprised two steps. Preparation of highly porous materials, i.e. solvothermally obtained calcite and calcined eggshell, was performed in first step followed by modification of both materials with iron(III)-oxyhydroxide in goethite form, manganese(IV)-oxide in α-MnO2 phase and hybrid system goethite/α-MnO2. Adsorption materials were short termed as following: solvothermally synthesized calcite‒material A, calcined eggshell‒material B, solvothermally synthesized calcite/goethite‒material C, calcined eggshell/goethi
...
te‒material D, solvothermally synthesized calcite/α-MnO2‒material E, calcined eggshell/α-MnO2‒material F, solvothermally synthesized calcite/goethite/α-MnO2‒material G, calcined eggshell/goethite/α-MnO2‒material H. Obtained materials were characterized by X-ray diffraction, scanning electron microscopy, Fourier transform infrared spectrometry and Brunauer-Emmett-Teller isotherm analysis. The effects of ultrasound treatment and magnetic stirring on adsorption efficiency were examined. Results indicated significant improvement of the adsorption processes performed under ultrasonic treatment comparing to conventional magnetic stirring. Efficiency of adsorption was studied with respect to functionalization methods, solution pH, contact time, temperature, initial arsenate concentration and interfering ions influence...
Faculty:
Универзитет у Београду, Технолошко-металуршки факултет
Date:
27-05-2014
Projects:
Keywords:
Arsen / Arsenic / adsorption / ultrasound / calcit / solvothermal synthesis / calcination / modification / goethite / α-MnO2 / adsorpcija / ultrazvuk / kalcit / solvotermalna sinteza / kalcinacija / modifikacija / goetit / α-MnO2