Procesi degradacije papirno-uljne izolacije energetskih transformatora i rafinacija degradiranih mineralnih izolacionih ulja ekstrakcijom tečno-tečno sa N-metil-2-pirolidonom
Degradation processes of power transformer paper/oil insulation and refining of mineral insulating oil using nmethyl- 2-pirrolidone solvent extraction.
Author
Lukić, Jelena
Mentor
Antonović, Dušan
Committee members
Veličković, Sava
Radaković, Zoran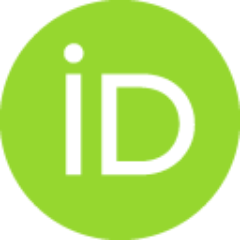 Antonović, Dušan

Abstract
Predmet istraživanja ove doktorske disertacije su fenomeni degradacije paprino-uljne izolacije energetskih transformatora, u uslovima povišenih temperatura, u prisustvu kiseonika i pod katalitičkim dejstvom metala. Istraživački rad je bio usmeren u dva pravca. Prvi deo istraživanja je obuhvatao proučavanje mehanizama oksidativne degradacije mineralnih izolacionih ulja, kao i degradacije jedinjenja sumpora čiji su produkti elektro-provodna jedinjenja koja pogoršavaju dielektrične osobine papirnouljne izolacije. Ispitan je uticaj temperature, kiseonika, hemijskog sastava ulja i prisustva antioksidanata na formiranje bakar (I) sulfida u papirnoj izolaciji. Postuliran je mehanizam stvaranja bakar (I) sulfida u papiru. Bakar (I) sulfid u papiru nastaje kada su ulju prisutna reaktivna jedinjenja: disulfidi, merkaptani i elementarni sumpor, npr. dibenzil disulfid, uz optimalnu količinu kiseonika, od 0.2 do 1% u ulju, na temperaturama iznad 80ºC. Reakcija se odvija preko uljno-rastvornih inter
...
medijera bakra, koji se absorbuju u papiru, gde dolazi do reakcije sa jedinjenjima sumpora. Sa povećanjem temperature dolazi do povećanja brzine reakcije. U uslovima povećane koncentracije kiseonika u ulju na temperaturama do i oko 120ºC degradacija dibenzil disulfida nije praćena stvaranjem bakar (I) sulfida, već dominira oksidativni mehanizam razgradnje disulfida uz formiranje oksida sumpora i oksi-kiselina i stvara se veća količina oksida bakra. Meñutim, na temperaturama oko 150ºC i iznad, povećanje koncentracije kiseonika dovodi do povećanog izdvajanja bakar (I) sulfida u papiru. Oksidacija ulja i dodataka inhibitora oksidacije ulju dovodi do povećanog izdvajanja bakar (I) sulfida u papiru, zbog povećane proizvodnje uljno-rastvornih jedinjenja bakra koji se absorbuju u papiru, kao i zbog povećanja reaktivnosti odreñenih oksigenovnaih derivata jedinjenja sumpora. Drugi pravac istraživanja bio je u oblasti ispitivanja primenljivosti tehnika mitigacije za rešavanje pojave sulfida metala u izolacionom sistemu transformatora...
Scope of this phd reserch was investigation of ageing phenomena of mineral insulating oil under influence of temperature in presence of oxygen and metal catalysts. Research was orriented in two areas. First area had covered investigation of degradation mechanism of sulphur compounds with high propensity for metalic sulphides formation which are highly conductive compounds, insoluble in the oil. Deposits of copper sulphide on copper and in paper insulation lower down dielectric properties of insulation system. Posulated mecahansim od copper sulphide formation is conducted through formation of soluble copper compounds which are absorbed in the paper, where reaction with sulphur compounds takes place, followed by formation of copper sulphide. Reactive sulphur compounds with highest propensity for copper sulphide formation are: disulphides, thiols and elemental sulphur. In conditions of low to moderate oxygen content in the oil (0.2-1%), dibenzyl disulphide produce copper sulphide, startin
...
g from 80ºC onwards. With increase of temperature rate of reaction is increased. When oxygen content in the oil is increased form 1% up to 3%, copper sulphide is not formed at temperatures up to and around 120ºC, since dibenzyl disulphide is decomposed through oxydative path, producing sulphur oxides and oxy acids. In these conditions copper oxides are formed with high yield. At 150ºC, copper sulphide is produced as major product and increase of oxygen content in the oil have contributed to increased copper sulphide deposition in the paper. Oil oxidation and addition of oxidation inhibitor contribute to increased copper sulphide deposition in the paper, by increase of oil soluble copper compounds formation and absorption in the paper and increase of reactivity of certain classes of sulphur oxygenated derivates. Second reasearch area covered investigation of applicability and efficiency of mitigation techniques for corrosive sulphur problem, such as: addition of metal passivator and oil treatment for removal of corrosive sulphur from the oil...
Faculty:
Универзитет у Београду, Технолошко-металуршки факултет
Date:
12-12-2013
Projects:
Keywords:
transformatorsko ulje / transformer oil / corrosive sulphur / dibenzyl disulphide / copper sulphide / oxidation inhibitor / metal passivator / solvent extraction / NMP / korozivni sumpor / dibenzil disulfid / bakar (I) sulfid / inhibitor oksidacije / metal pasivator ekstrakcija / NMP