Korelacija parametara Rheocasting procesa-strukture i svojstva nadeutektičkih aluminijum-silicijum legura
The correlation of rheocasting process parameters - structure and properties of hypereutectic aluminium-silicon alloys.
Author
Ćosić, Milena M.
Mentor
Aćimović-Pavlović, Zagorka S.
Committee members
Raić, Karlo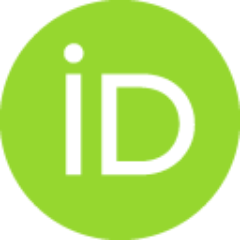 Dojčinović, Marina
Terzić, Anja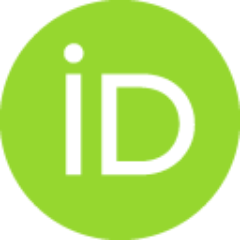 Abstract
Nadeutektičke Al-Si legure su našle široku primenu u automobilskoj i avio industriji zbog odlične otpornosti na koroziju i habanje, niskog koeficijenta termičkog širenja, dobre čvrstoće, odličine livkosti i male gustine. Svojstva nadeutektičkih Al – Si legura zavise od karakteristika njihove livene mikrostrukture koja se mogu poboljšati mikrostrukturnim promenama. U okviru ovog rada poboljšanje mehaničkih svojstava (tvrdoće) i kavitacione otpornosti realizovani su sledećim promenama: promenom veličine, morfologije (oblika) i raspodele primarnih i eutektičkih Si čestica. Da bi se postigla transformacija dendritne u ne-dendritnu strukturu, poluočvrsli rastop AlSi18CuMgNi legure izlagan je dejstvu smicajnih sila nastalih mehaničkim mešanjem. Mešanje rastopa legure, primenom mešača oblika ploče, izvedeno je u temperaturnom intervalu između solidus i likvidus temperature sa postepenim povećanjem brzine mešanja od 500 do 1500 o/min. Odlivci kompozita AlSi18CuMgNi/SiC dobijeni su primenom kom
...
pokasting postupka. Kao ojačivač korišćen je SiC sa prosečnom veličinom čestica 30 μm. Kavitaciona otpornost materijala, kao što su legure metala, zavise od mehaničkih svojstava posebno tvrdoće. Reokast uzorci dobijeni pri većoj brzini hlađenja i smicanja pokazali su najveću tvrdoću. Vrednost tvrdoće reokast uzoraka je opadala sa porastom vremena mešanja usled aglomeracionih procesa. Kavitaciona otpornost konvencionalnih (gravitaciono kokilno livenje), reokast i odlivaka kompozita procenjena je primenom ultrazvučne vibracione metode sa stacionarnim uzorkom. Gubitak mase odlivaka za vreme ispitivanja određivan je analitičkom metodom. Mikrostruktura i morfologija oštećene površine testiranih materijala ispitivane su primenom optičkog (OM) i skenirajućeg elektronskog mikroskopa (SEM)...
Hypereutectic Al-Si alloys are widely used in the automobile and aerospace industries because they exhibit excellent wear and corrosion resistance, low coefficient of thermal expansion, good strength, excellent castability and low density. The properties of hypereutectic Al-Si alloys depend on the characteristics of their cast microstructure and they can be improved by microstructure changes. In this paper, the improvements in the mechanical properties (hardness), cavitation resistance were realized with the following changes: size, morphology (or shape), and distribution of primary and Si eutectic particles. The semi-solid melt of the AlSi18CuMgNi alloy was exposed to shear forces (caused by mechanical mixing) in order to achieve transformation of dendritic into the non-dendritic structure. Mixing of the melt (active part of the paddle stirrer) was performed in the temperature range between liquidus and solidus temperatures with a gradual increase in mixing speed from 500 to 1500 rpm.
...
Aluminium matrix composite AlSi18CuMgNi/SiC castings were prepared using the compocasting technique. The reinforcements used were silicon carbide (SiC) particles with an average size of 30 μm. The cavitation resistance of materials such as metal alloys depends of mechanical properties (especially hardness) and microstructure. The maximum in hardness for rheocast sample obtained by higher cooling rate and higher stirring speed was achieved. The hardness values for rheocast sample decrease with increasing the stirring time due to agglomeration process. The cavitation resistance of conventional, rheocast and composite castings was evaluated by using an ultrasonically induced cavitation test method. Mass loss of castings during testing time was measured by an analytical method. Microstructures and morphology of damaged surfaces of tested materials were examined using of optical microscopy (OM) and scanning electron microscopy (SEM)...
Faculty:
Универзитет у Београду, Технолошко-металуршки факултет
Date:
10-04-2014
Keywords:
Al –Si legure / Al-Si alloys / reokasting / kompokasting / mikrostruktura / kavitaciona otpornost / rheocasting / compocasting / microstructure / cavitation resistance