Uticaj organskih inhibitora na koroziono ponašanje mesinga u rastvoru natrijum-sulfata
Effect of organic inhibitors on cprrpsion behavior of rass in sodium sulfate solutions
Author
Radovanović, Milan. B.
Mentor
Antonijević, Milan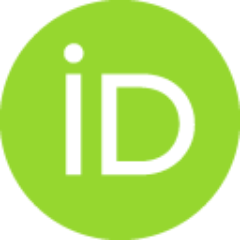 Committee members
Milić, Snežana
Pavlović, Miomir

Abstract
U ovom radu ispitivano je elektrohemijsko ponašanje mesinga u neutralnom i alkalnom rastvoru natrijum sulfata kao i uticaj cisteina, purina, 2-aminotiazola i 2-amino-5-etil-1,3,4- tiadiazola na elektrohemijsku oksidaciju mesinga. U tu svrhu korišene su elektrohemijske metode: merenje potencijala otvorenog kola, potenciodinamika i potenciostatska polarizacija. Površina mesinga je analizirana metalografskim mikroskopom kako bi se dobio što bolji uvid u kompoziciju nagraenih produkata oksidacije i formiranih zaštitnih filmova u sluajevima kada su kao inhibitori korozije korišeni cistein i purin. Elektrohemijska ispitivanja su pokazala da u prisustvu ispitivanih jedinjenja dolazi do smanjenja gustine struje što je pokazatelj inhibitorskog dejstva. Sva ispitivana jedinjenja su sa porastom koncentracije imala jai uticaj na smanjenje gustine struje, a samim tim i na porast efikasnosti inhibicije koja je bila izraženija u slabo alkalnim rastvorima. Na osnovu promena vrednosti potenc
...
ijala otvorenog kola kao i korozionog potencijala može se rei da su svi ispitivani inhibitori mešovitog tipa. Na površini mesinga može doi do adsorpcije molekula inhibitora ili do graenja kompleksa u reakciji izmeu inhibitora i jona bakra što predstavlja osnovu inhibitorskog dejstva ispitivanih jedinjenja. Za opisivanje adsorpcije ispitivanih inhibitora korišena je Lengmirova adsorpciona izoterma na osnovu koje su izraunavane vrednosti Gibsove slobodne energije adsorpcije. Vrednosti Gibsove slobodne energije adsorpcije pokazuju da dolazi do spontane hemisorpcije inhibitora na površini mesinga u neutralnoj i slabo alkalnoj sredini.
The electrochemical behavior of Cu37Zn brass in neutral and alkaline sulphate media and influence of cysteine, purine, 2-aminothiazole and 2-amino-5-ethyl-1,3,4-thiadiazole on the electrochemical oxidation of brass was investigated in this study. The open-circuit potential measurements, potentiodynamic measurements and chronoamperometry were the methods used for electrochemical investigation of brass in a Na2SO4 solution with the addition of potential inhibitors. The surface of brass electrode was observed through a metallographic microscope with the aim of examining the structure of the products of electrooxidation and protective films formed in the solution with addition of the cysteine and purine. The results of electrochemical tests have shown that all investigated compounds reduce current density which indicates their inhibitory characteristics. The current density decrease as inhibitors concentration increase and the inhibition efficiency increase which was more pronoun
...
ced in the weakly alkaline solution. All examined compounds are mixed-type inhibitors which was conclused on the bases of the change of the open circuit potentials and corrosion potentials values. On the brass surface there may be an adsorption of the inhibitors' molecules or formation of protective complex in the reaction between inhibitor and Cu+ ions which represents base of the inhibition action of the examined compounds. The adsorption of all the inhibitors studied in this research proceeds according to the Langmuir adsorption isotherm. Gibbs free energy of adsorption was calculate by Langmuir adsorption isotherm and suggest on inhibitors chemisorpion on brass surface in neutral and weakly alkaline media.
Faculty:
Универзитет у Београду, Технички факултет, Бор
Date:
12-02-2013
Projects:
Keywords:
Mesing / Brass / polarizacija / korozija / inhibitori / cistein / purin / 2-aminotiazol / 2- amino-5-etil-1 / 3 / 4-tiadiazol / polarization / corrosion / inhibitors / cysteine / purine / 2-aminothiazole / 2- amino-5-ethyl-1 / 3 / 4-thiadiazole