Utvrđivanje povezanosti relevantnih genetskih polimorfizama i nalaza nuklearne magnetne rezonance mozga kod pacijenata sa depresivnim poremećajem
Study of relationship between pertinent genetic polymorphisms and MRI findings in patients with depressive disorder
Author
Kostić, Milutin
Mentor
Lečić-Toševski, Dušica
Committee members
Novaković, Ivana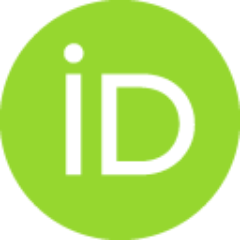 Pekmezović, Tatjana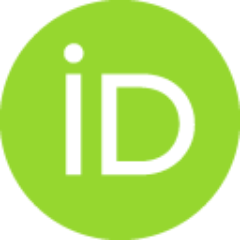 Totić-Poznanović, Sanja
Mesaroš, Šarlota

Abstract
Uvod: Depresija je poremećaj raspoloženja koji izaziva perzistentno osećanje tuge i gubitka interesovanja. Uzrok depresije nije poznat, ali su populacione genetske studije pokazale da genetika ima uticaj na pojavu poremećaja. Do sada su izučavani mnogi polimorfizmi i nekoliko ih je pokazalo obećavajuće rezultate, tj. da verovatno utiču na povećanje podložnost za razvoj depresije. Među njima su i 5-HTTLPR polimorfizam gena za serotoninski transporter, Val66Met funkcionalni polimorfizam neurotropnog faktora dobijenog iz mozga (BDNF) i Val158Met funkcionalni polimorfizam katehol-Ometiltransferaze (COMT). Heterogenost rezultata dosadašnjih istraživanja depresije govori u prilog tome da aktuelna dijagnostička kategorija obuhvata više etiološki različitih poremećaja koji imaju sličnu kliničku sliku. Izučavanje interakcije polimorfizama i njihov uticaj na morfologiju može biti jedan od pristupa distinkciji među potencijalnim etiopatogenetskim tipovima depresije. Cilj: (1)Utvrđivanje da li pos
...
toje specifične interakcije ili akumulacije alela BDNF Val66Met, COMT Val158Met i SERT 5-HTTLPR funkcionalnih polimorfizama koje su češće kod pacijenata sa depresivnim poremećajem nego kod kontrola. (2) Utvrđivanje specifičnih kliničkih, sociodemografskih karakteristika ili specifičnih morfoloških (VBM, traktografija, debljina sive mase, transkranijalna ultrasonografija) parametara koji bi definisali patološke ili kliničke specifičnosti grupa pacijenata oformljenih prema njihovom genetskom profilu. Metod:Istraživanje je koncipirano kao hibridna studija, koja se zasnivala na studiji preseka i studiji slučajeva i kontrola. U studijsku grupu uključeno je 85 konsekutivnih, hospitalizovanih pacijenata Instituta za mentalno zdravlje (Beograd), kojima je postavljena klinička dijagoza prve depresivne epizode ili rekurentnog depresivnog poremećaja (F32 i F33 prema MKB-10 klasifikaciji), starosti od 18 do 65 godina...
Introduction: Depression is a mood disorder caused by persistent feeling of sadness and loss of interest. The cause of depression has not yet been elucidated, but the population genetic studies have shown the impact of genetics on the occurrence of this disorder. So far numerous polymorphisms have been investigated and several yielded positive results, i.e. they probably increase the proneness to development of depression. Among them are the 5-HTTLPR functional polymorphism for serotonin transporter, Val66Met functional polymorphism of brain-derived neurotrophic factor (BDNF) and Val158Met functional polymorphism of catechol-O-methyl-transferase (COMT). Heterogeneity of results of previous depression studies suggests that the current diagnostic category comprises several etiologically different disorders with similar clinical presentation. Study of interaction of the polymorphisms and their impact on morphology can be an approach to differentiate among the potential etiopathogenetic ty
...
pes of depression. Aim: (1) To establish possible specific interactions or accumulation of alleles BDNF Val66Met, COMT Val158Met and SERT 5-HTTLPR of functional polymorphisms that are more common in patients with depressive disorder than in controls. (2) To establish specific clinical, sociodemographic features or specific morphological (VBM, tractography, gray matter thickness, transcranial ultrasonography) parameters that may define pathological or clinical specificities of groups of patients composed by their respective genetic profiles. Method: The study has been designed as a hybrid one, based on cross-sectional study, case study and controls. The study group comprised 85 consecutive, in-patients at the Institute of Mental Health (Belgrade), diagnosed with the first depressive episode or recurrent depressive disorder (F32 and F33 acc. to ICD-10 classification), aged 18 to 65 years...
Faculty:
Универзитет у Београду, Медицински факултет
Date:
10-06-2016
Keywords:
depresija / depression / genetics / morphology / MR imaging / transcranial ultrasonography / BDNF Val66Met / COMT Val158Met / SERT 5-HTTLPR / genetika / morfologija / magnetna rezonanca / transkranijalna ultrasonografija / BDNF Val66Met / COMT Val158Met / SERT 5-HTTLPR